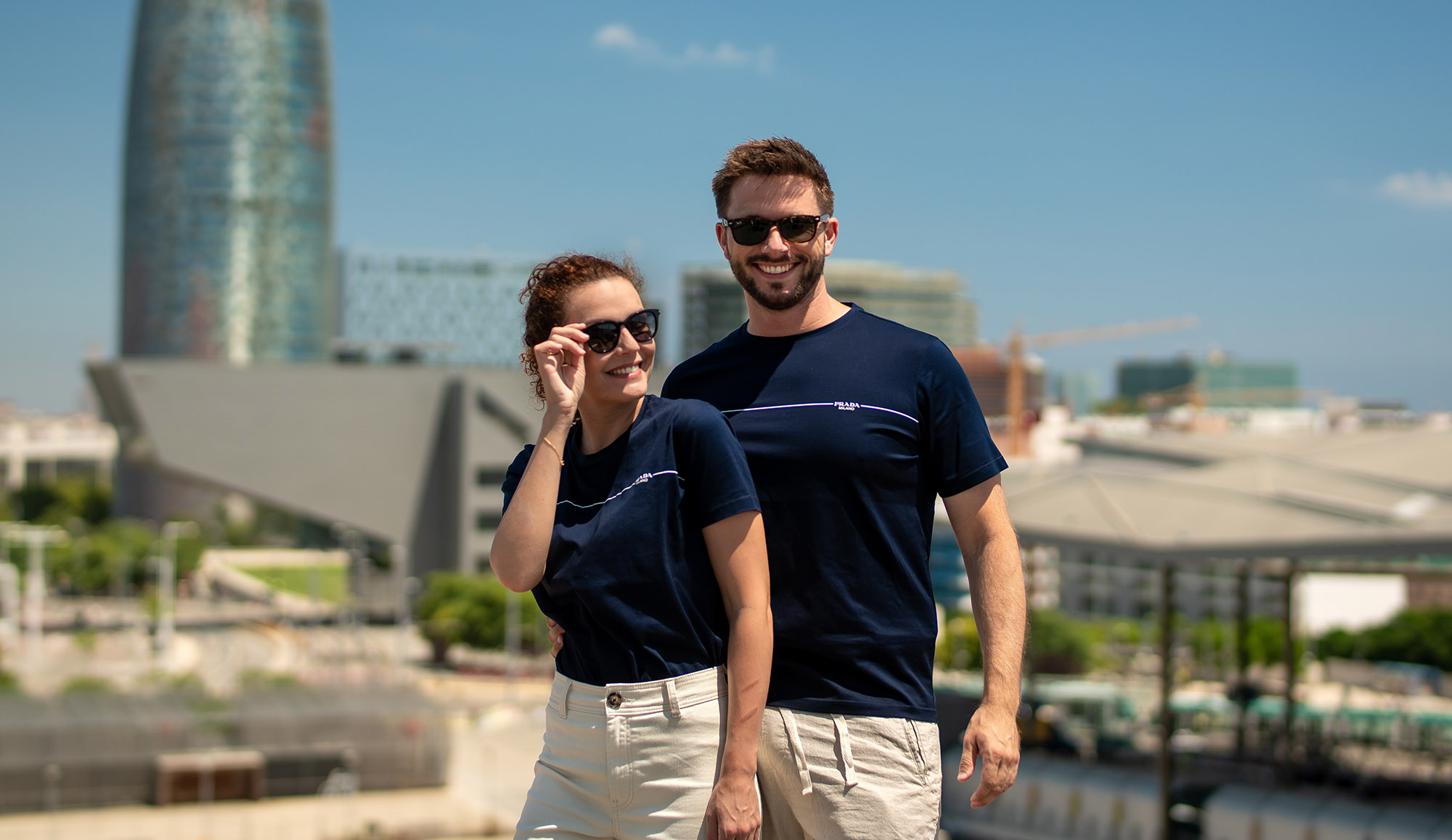 – and thoughts about running a travel, fashion, and luxury blog during COVID-19.
If you're interested in knowing a bit more about us, and getting "behind the scenes", this post will hopefully provide you with interesting insights – both about the good stuff and the challenges we have experienced so far.
Let's start out by saying the last year has not been what we had hoped for (like pretty much everyone else). Since the launch in November 2018, we expected to spend the first couple of years learning about how to produce videos, shoot photos, create a website, and build a network within the hospitality industry.
Afterwards the plan was to ramp up production and produce lots of videos from hotels around the world – and that's when the virus struck, and the restrictions were gradually tightened.
We were out cruising in the Caribbean on Allure of the Seas, when the corona outbreak on the Diamond Princess happened, and the ship was quarantined in Yokohama, Japan. Above you can see a few clips from the trip.
At that time nobody took it serious and couldn't imagine the virus would pose a threat to the western world. Guess we could not have been more wrong…
Luckily we had plenty of content in the bag at the time, and there were still great hotels open within driving distance from our home in Denmark.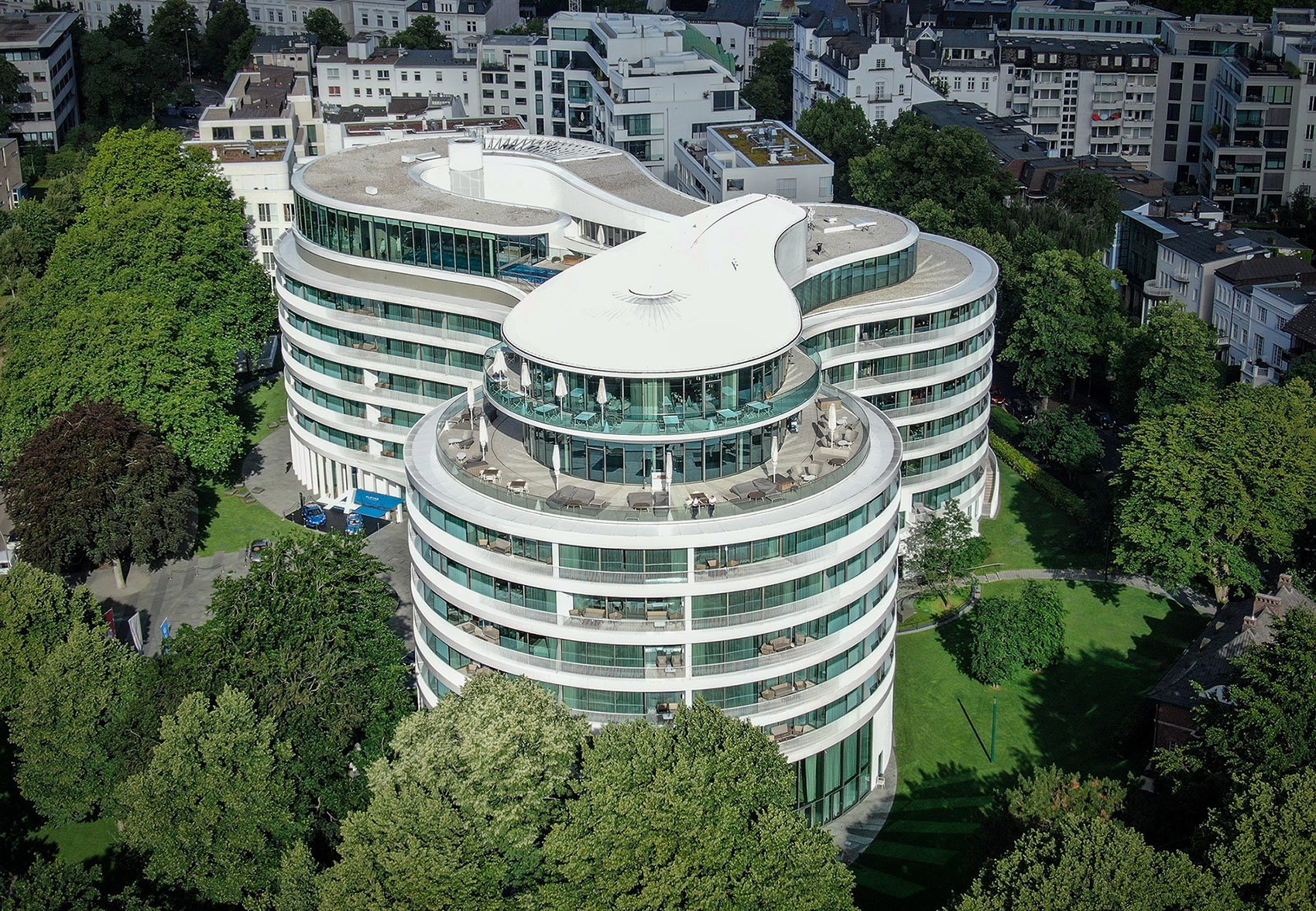 Especially The Fontenay in Hamburg was a surreal experience. If you haven't seen it, check out the article on the blog
HERE
.
Besides that, we are releasing our review of Hotel TWENTY SEVEN in Amsterdam on our Youtube channel very soon. Make sure to check that out, since it's a crazy luxurious suite at a very affordable price – a rare combination!
A few video clips from the Rooftop Stage Suite – like taken out of a fairy tale!
We haven't yet picked our next destination, but hopefully everything will fall into place soon, and we can do 2-3 hotels in one trip. Though some people look negatively on traveling at the moment, it is worth mentioning that +200 million people are working in the hospitality industry. It is imperative to help to avoid the industry collapsing, and it is definitely possible to do so while still acting responsible during these times of crisis. Though we very much enjoy what we do, our trips are not to be compared with relaxing beach vacations. And when running a travel blog, traveling is of course business critical.
Anyway, we try not to talk too much about corona during the day, since it has a tendency to drain the batteries (guess many of you feel the same way). We're doing the best we can to focus on stuff that makes us happy, and try to have a positive outlook for the future. What else to do?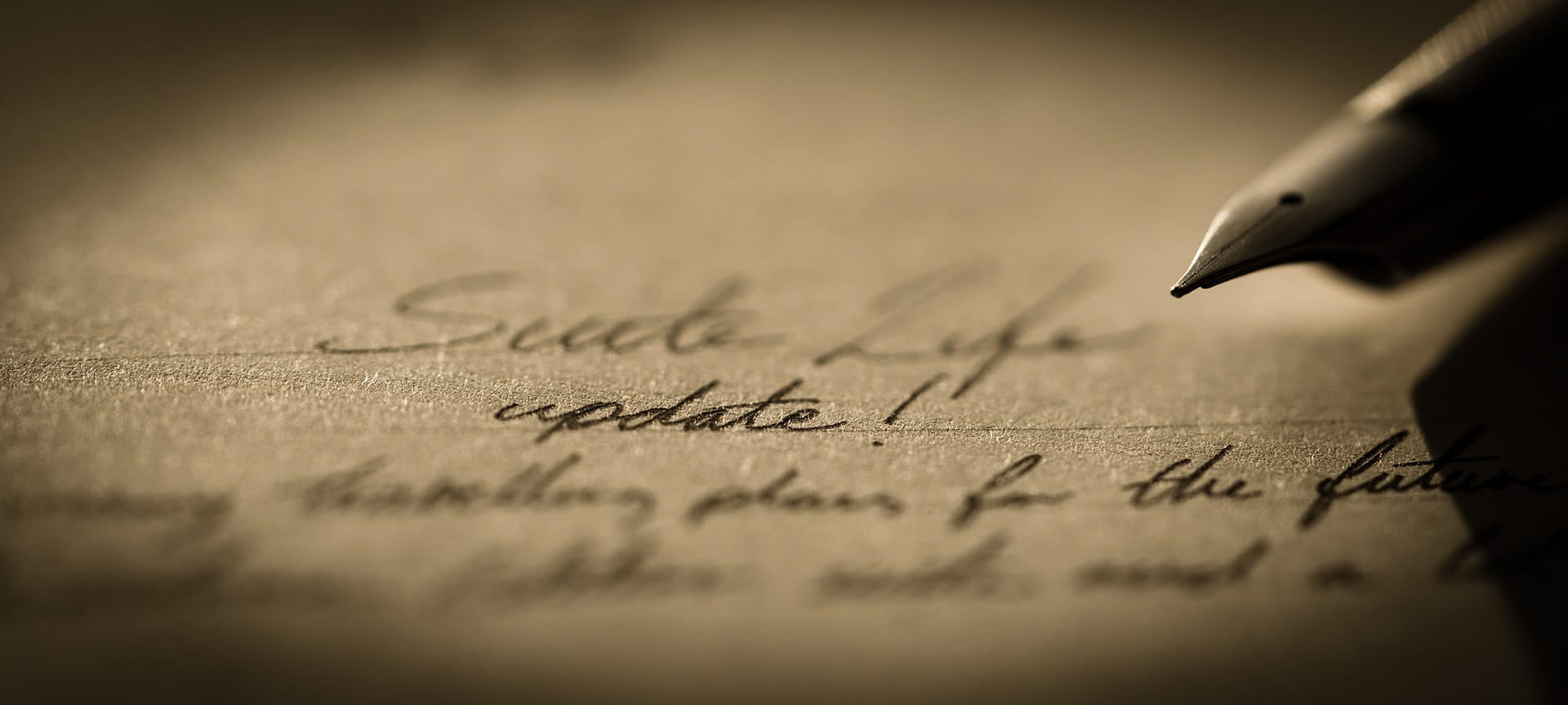 Content and news can be put into two categories: those you search for, and those you are exposed to.
When we started our blog we didn't know much about anything when it came to online marketing or social media. We've spent a lot of time (and money) making many mistakes but luckily learning in the process. If you're into blogging or you run a business and want to know more about digital marketing in general, you are more than welcome to reach out. Always happy to help 😊
Most important tip of all: if you're not producing content that people search for – you will most likely have to pay to grow your audience. Nothing comes for free, and if the social media would give you unlimited free exposure, they wouldn't make much money. A lot of people are drawn towards the idea, that they can become influencers over night. But unless you have a supernatural talent, it's a long and tough journey, where you'll have to put in countless hours. However, if you're passionate about what you do, that's of course not a problem at all.
Our Youtube videos are in the first category (the type of content people search for), and though the target audience for luxury hotels doesn't typically subscribe or comment, the demographic data from Google tells us we're on the right track. At the moment we have a little more than 800,000 views and +5,400 subscribers in total. We're quite happy about the numbers, especially because we still haven't produced that much content. Exciting experiences and adventures lie ahead – along with countless suite reviews 🙏🏼
The capitalistic media disguised as social media. This one has been bugging us for quite a while. At times our best friend and worst enemy. We managed to grow rapidly in the beginning. We operated several accounts and kindly asked people to follow our main account – until we realized that was not the best or most polite move. So we stopped that and started spending money on ads instead. Instagram was (of course) much more clever than us, so the more money we spent, the faster our organic reach dropped.
That meant we became addicted to pouring money into Zuckerberg's wallet, in order to keep up appearances. After some time we decided the money could be better spent elsewhere in order to create value for the companies we work with. Our reach took a hit, but is slowly climbing back up. We've contemplated switching back to a private account, since they tend to get more reach, but so far we'll stay where we are.
It's not impossible to grow organically if you produce good, relevant, and engaging content, but in the end your fate is always decided by the algorithm. Our advice is to never put all of your eggs in one basket.
Normally I don't like the phrase "good things comes to those who wait", but when it comes to ranking on Google, you will need a good amount of patience. During the first year we had very little organic traffic. Was Google broken? Not really – it just takes time to figure out what your site is all about and matching it with the right audience. After all, Google is trying to serve the most relevant content to whatever people search for. If people are searching for the best value for money hotels in New York, they're probably not interested in the $5,500 Grand Suite at The St. Regis (though it's great value – if you're a millionaire).
Currently, the most popular articles we've published are the World's best wine glass, and the 6 must-haves if you're a serious businessman/woman (which we have to update, since it's from 2019). They receive many thousands of visitors and traffic is increasing every month.
No matter if you manage a large company or if you're a blogger, we highly advise you to invest the time needed to become good friends with Google and understand how it can help you achieve your goals.
We waited quite a while before publishing content on Linkedin. It's a professional platform, so we only publish the most relevant articles and link to our Youtube hotel reviews. This is not a platform where you want to spam irrelevant content!
Though 800 followers doesn't sound like a lot, we are incredibly happy and proud that so many have chosen to follow our page so far (you're welcome too 😊).
It's the perfect place to connect with our target audience, so hopefully the positive trend will continue.
The world's largest platform – and we haven't figured out exactly what we want to do with it. Facebook is probably the best social media to generate traffic to your website. However, as with Instagram, it's not that easy to grow organically as a blogger, and your reach quickly dies, unless you're fortunate to go viral (we haven't tried that yet). If you sell stuff through a webshop it's a great platform, but in order to play, you have to pay.
We post almost everything related to Suite Life on Facebook, so if you're only connected to us there, you should be able to see what we're up to. It's a platform we would like to grow more in the future, so I guess we'll have to pay the good Zuckerberg some hard earned cash 😄
Extremely popular in the United States, our Pinterest profile is doing quite well. It's not great at driving traffic to your website though, but to create awareness, it's a really good platform. Usually, we have between 40-100.000 views every month, and it's a place where we repost other people's content too – purely fashion-related. If you need inspiration, you can find content about pretty much everything on Pinterest.
Fun fact: the photo below is the most popular we have ever posted. It's been seen more than 1 million times throughout the last 2 years. Why? We have no clue… guess there are a lot of people who like bars 🤷‍♂️😄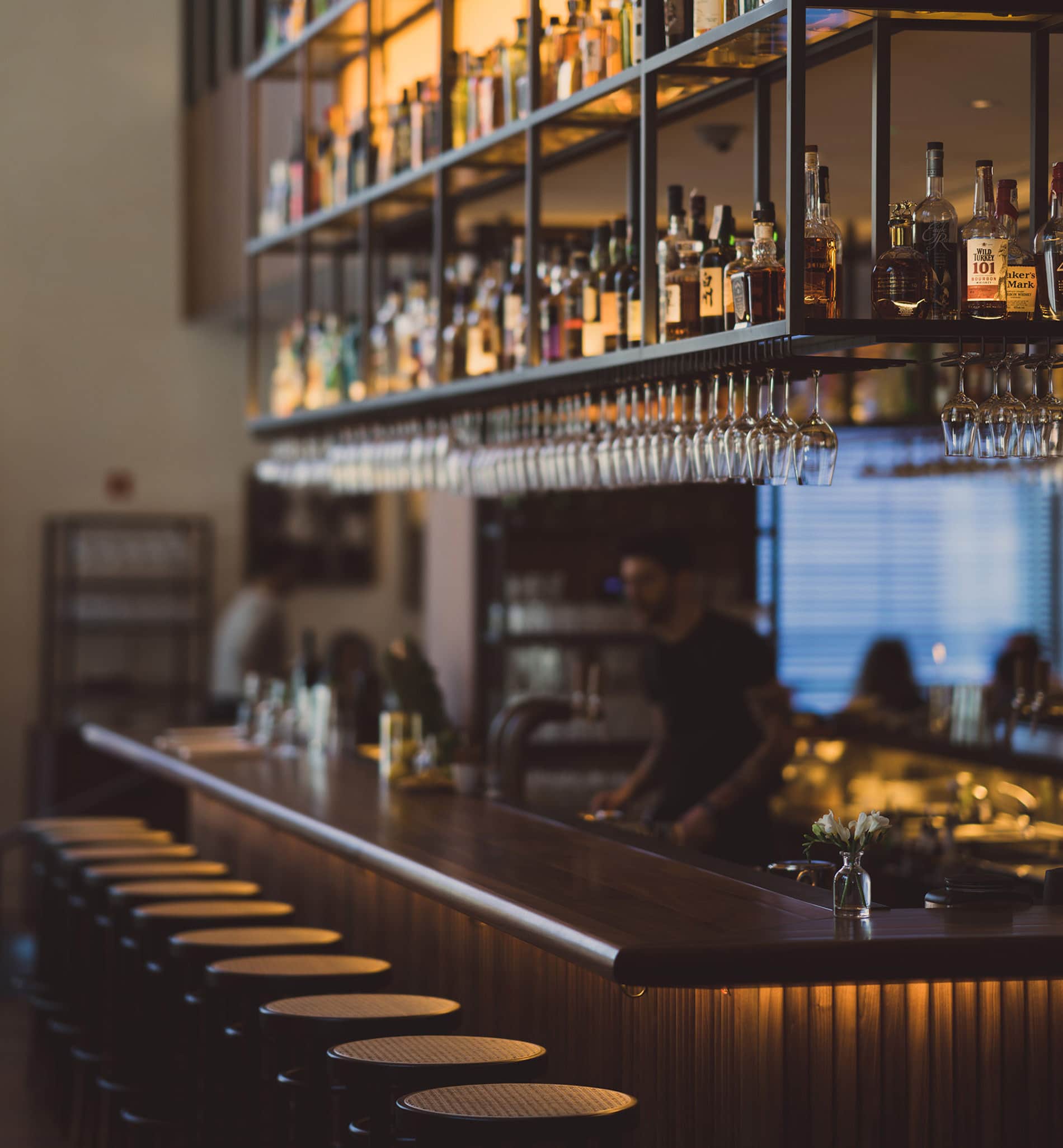 What will the future bring for Suite Life?
Lots and lots of suite and hotel reviews! We're just getting warmed up, though the crisis hasn't made it easy. This part is so much fun, and the hotels need all the exposure they can get. It's a win/win! Though we don't expect the whole world to open up anytime soon, it does look like it will be possible to visit some exotic destinations under safe conditions this summer.
We also hope to write more articles about luxury. If you have a great idea for a blog post, don't be shy! Reach out and tell us, we are super grateful to receive both input and feedback.
That's all for now. Happy you took the time to read this post, and hope it was worth your time.
Take care and stay safe!
/Elo & Per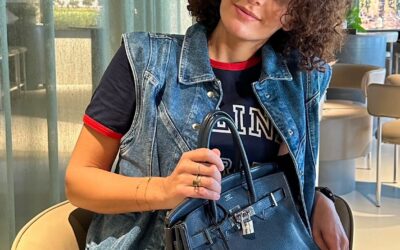 A luxury bag is not just a fashion accessory; it's an investment that deserves proper care and attention to ensure its longevity and pristine condition.
read more