The 6 must-haves if you're a serious businessman/woman.
There's a sad tendency spreading throughout many (especially) western companies – even some of the really big ones.
I've seen people wearing shorts and flip flops to the office, t-shirts in external meetings, and carrying their business articles in a gym bag. I'm here to tell you – STOP! Don't embarrass yourself or the company you work for. Just because your colleagues or superiors might have lost it, doesn't mean you have to follow and jump on the train to nowhere. You have a personal brand to protect as well. Now I'm not saying you have to go full monty and spend a fortune, not at all, but you need to set a decent base level for yourself.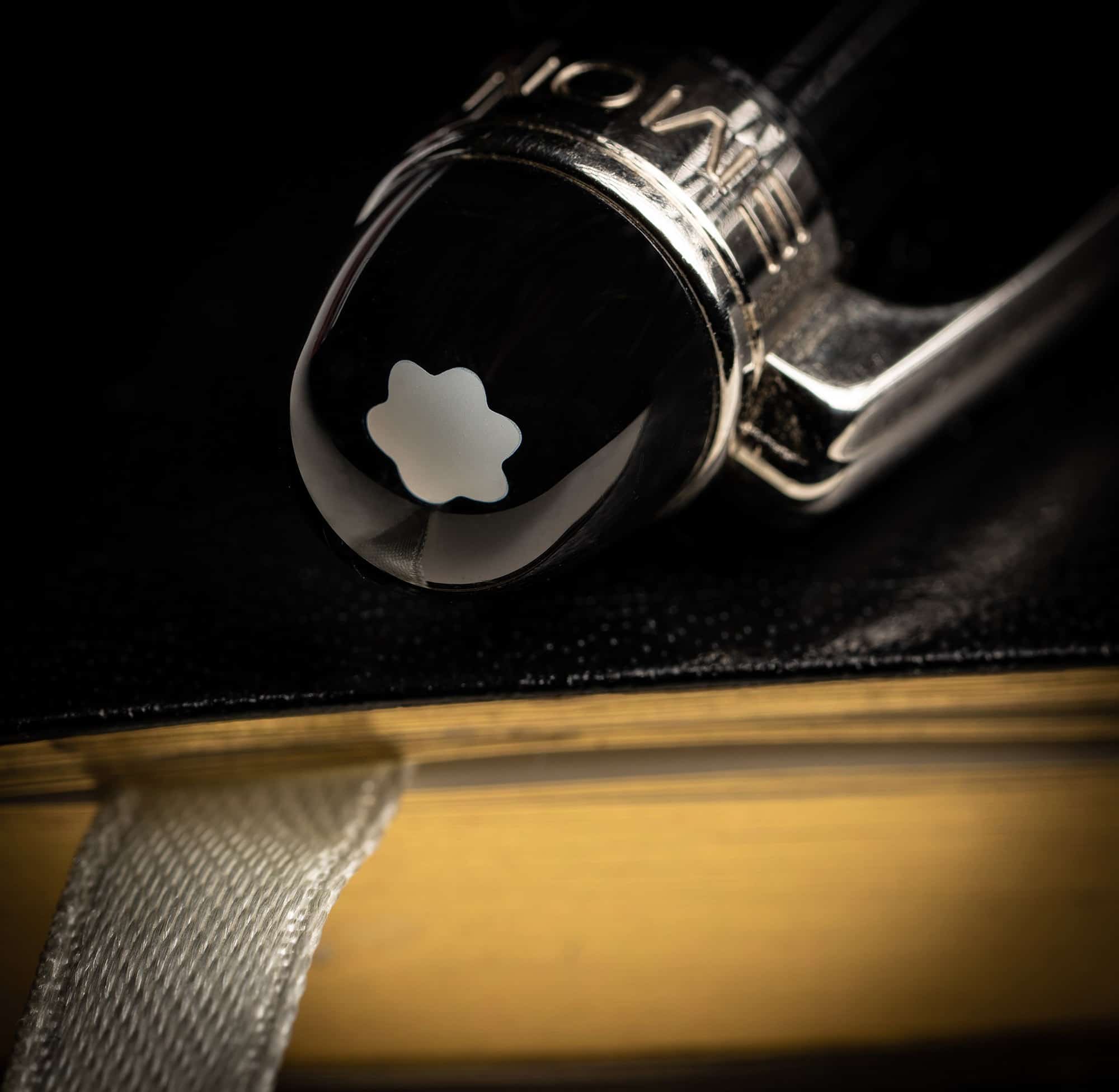 How you dress and how you carry yourself, has a huge impact on how the world perceives you, both as a human being and as a professional. There are, sadly, still a lot of people who refuse to accept this, but hey – they are actually doing you a favour, by letting you stand out even more 😄 If you read the following 6 points and take the appropriate actions, you'll be flying in no time, and I guarantee you, that people around you will take notice and acknowledge, that you at least look the part. Acting the part is a whole different story, but we'll cover that another time!
This could actually be a whole article in itself, but I'll just cover the absolute essential stuff for now. Depending on the company and the industry, you might be able to get by with a jacket and a smart pair of trousers / skirt. However, you always need to have a decent two-piece suit in your wardrobe. Attending a press conference, customer meeting, board meeting, or various meetings with the top management, it is imperative that you look professional, and that you send a signal, that you're serious about what you do for a living. Wearing a polo does not convey that message. Only very few people have the style and confidence to pull it off in a chic pair of sneakers and an open shirt, but if you have the slightest doubt – you're not one of them! So I suggest you go for the safe bet and suit up – or if you're a woman, you also have the option of wearing a classy business dress of high quality materials, with a cut that sends the appropriate signals. Regarding the suit, you should always go for a wool (or silk/wool blend) but if you have a polyester suit that's a good fit, I would suggest to invest in some of the other items below, before you go for your first "real suit".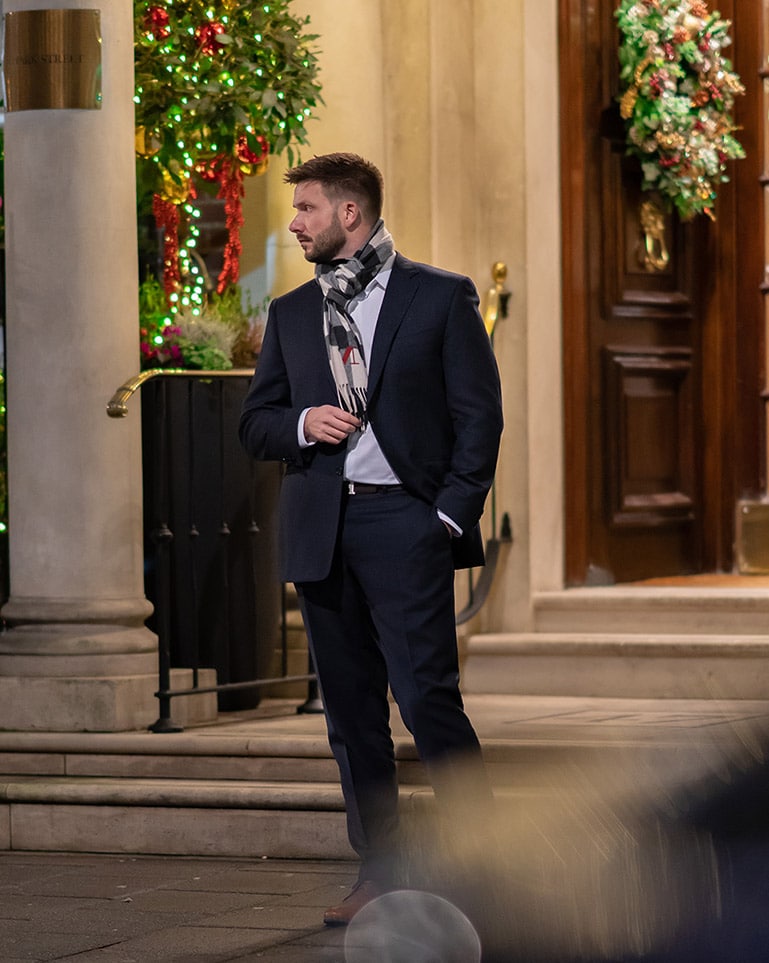 Before we continue! There are a few things even some of most the well-dressed people tend to forget. Your pen, notebook, bag / briefcase etc. are all an extension of your character. Like it or not – that's just the way it is. Entering a business meeting fully suited up, and placing your classic BIC pen on the table, is almost like wearing a pair of Crocs with an Armani suit. It just looks cheap and stupid.
Ohh, so you thought people didn't notice?
Well they do – many of them anyways. So suck it up, and go do something about it. These items are minor costs compared to the huge personal ROI, and they will last for many years (a lifetime in some cases).
That's right, penS! You need two good pens – a primary and a backup. If your pen runs out of ink (which inevitably happens from time to time), then you have the chance to flash a nice backup pen, which is sure to raise an eyebrow or two. It also serves another useful purpose; lending your backup to whomever in the meeting doesn't have an extra pen, in case they forgot one, or their shitty low budget pen just stopped functioning. Which pen to get? The pen has to match the person (at least to some degree). So if you're a sales rep in your 20's, you don't run around flashing a €4.000 Caran d'Ache fountain pen (do you think you're signing the next Declaration of Independence or what?). Even though you might have a super nice outfit to go with it, it just doesn't resemble where you are in your career. However, if you're super passionate about pens, obviously you can go for it, but in that case, you'll have a story to tell, and it's always legit to share and showcase your passions.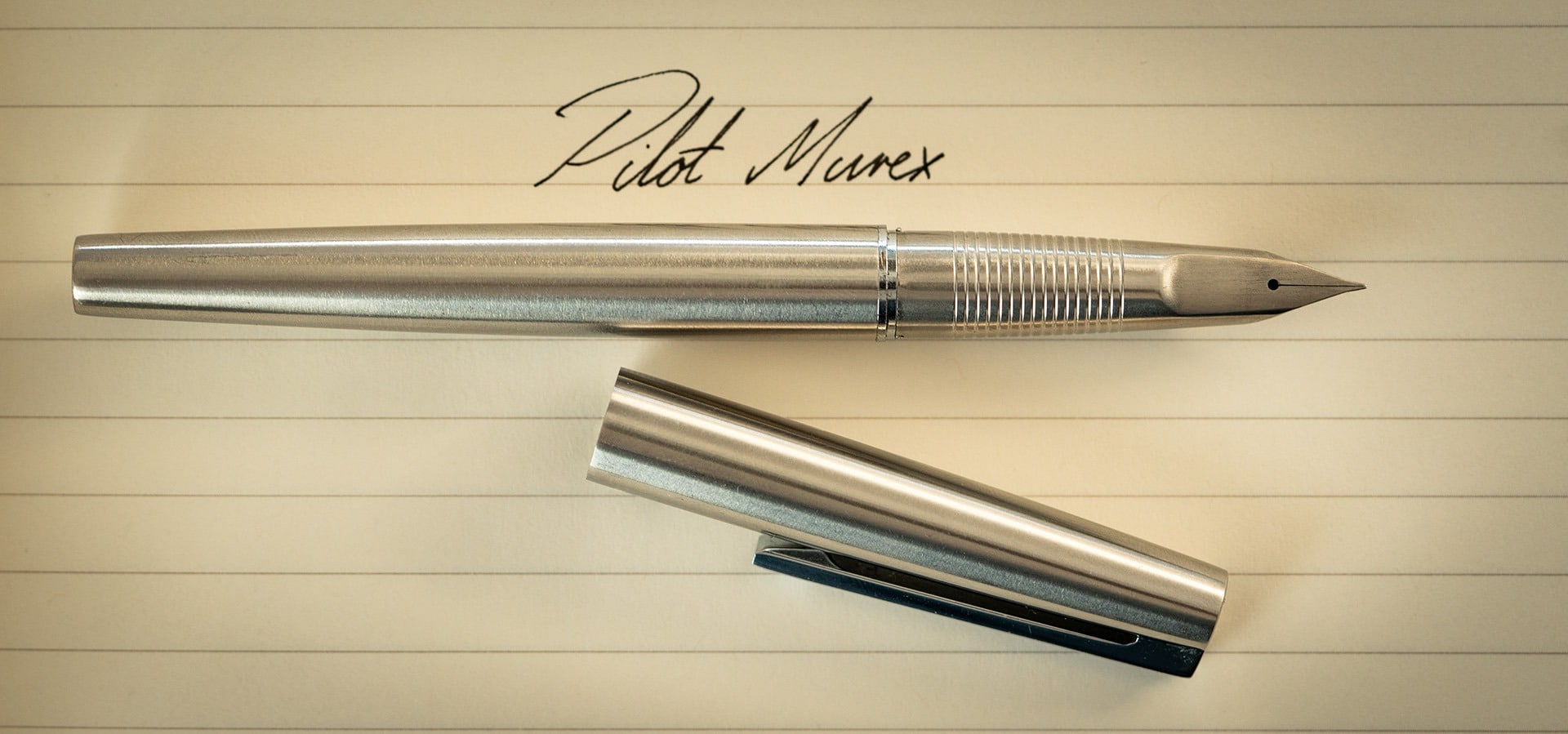 For me, personally, I like to stay under the radar, so I usually go with classic nice items, that don't scream "show-off". My primary pen is the legendary Pilot Murex fountain pen, which I'm going to keep until the day I die, or (God forbid) the day the Murex dies. Though they stopped producing them in the beginning of the 80's, there are still a lot available in mint condition in original packaging, but you'll most likely have to source them directly from Japan. Mine is a fine-nibbed from 1977, and it's one of the best purchases I have ever made. It cost me roughly €250 and it's amazing! Sometimes I just write random stuff, because it provides an incredibly pleasing writing experience 🤣 If you're not into fountain pens, I would advise you to go for a high quality rollerball pen instead. Mont Blanc, Faber-Castell and Parker all make great products, so you won't go wrong there.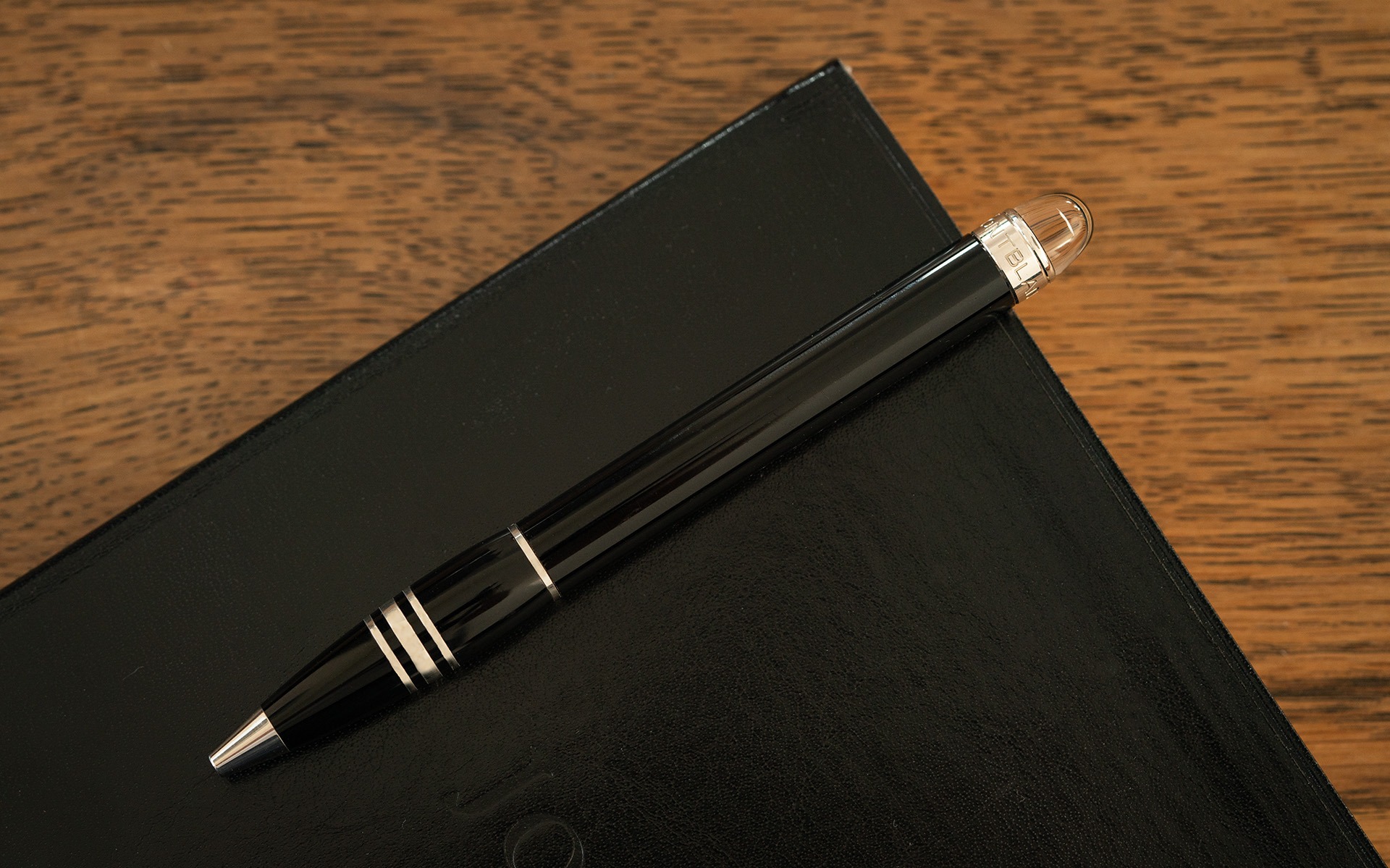 My backup pen is a classic Mont Blanc ballpoint pen – the StarWalker Platinum Resin. A really nice piece, that's been following me for more than a decade. Though a rollerball pen provides a more smooth and fluid experience, the ballpoint generally lasts longer, and it will never ever fail you. That's why it's the perfect backup in my opinion.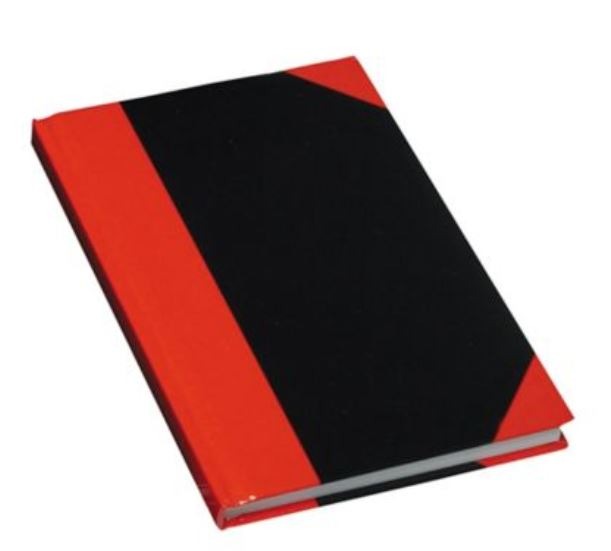 This one is a complete no-go! You are embarrassing yourself – so if you look down at your desk, in your drawer, or in your bag right now, and find this cheap utter piece of crap…. Throw it out – immediately! You would be surprised how often It happens, that I see a guy with a +€10.000 Rolex, pull out a €1 notebook and a logo pen, he got for free at the supermarket. Don't be that guy! Place a Moleskine or Leuchtturm notebook on the meeting table, and you're definitely in the safe zone, but if you want to up it a notch and stand out from the crowd, go with something like a Gallery Leather Journal or a Smythson. I've been through quite a few different notebooks and journals in my time, but after using the large softback leather journal from Gallery Leather, I can't imagine ever switching to anything else. Superb high quality paper wrapped in a beautiful design, handcrafted in Maine, USA. They'll even add your name or initials for a small fee. They're not paying me anything to write this. I just hope that my little contribution here, can help this great company to keep on producing their amazing products. After you've tried holding it in your hand, and writing on the paper (that has just the right touch and feel to it), you will definitely agree with me. Available on Amazon or directly on their website.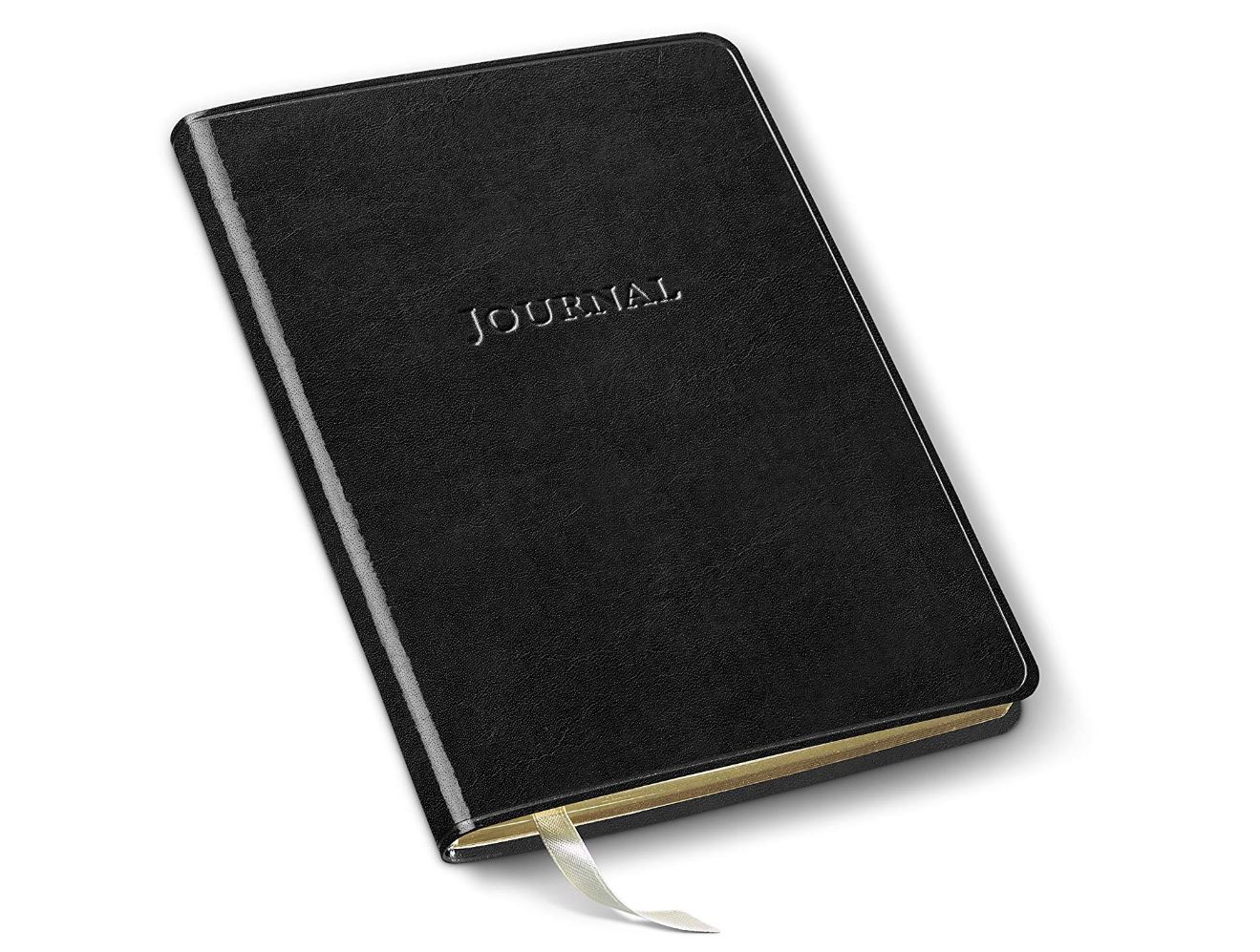 You could also choose to go for a Mont Blanc, Gucci or another designer notebook. Though they're very nice indeed, I don't personally like the fact, that they're screaming for attention, but hey – that's just my style. I would definitely pay respect to whomever whips out an exclusive branded crocodile skin notebook.
One of the most important items, but sadly not one of the cheapest. You need a high quality bag, but not just any bag. If you choose the right one in high quality materials, you'll have a trusted companion for decades – maybe even for the remainder of your career! It's of course nice to have a few, to mix it up with different outfits or needs, but if you never really had a proper bag, start out with something classic and versatile.

Obviously the main function is to carry your stuff around, but how much stuff do you actually need? Most people carry way too much crap around, and you look messy and unstructured, when you're spending +10 seconds to search your bag for the stuff you need. In my bag there are a maximum of 8 different types of items:
– 2 Pens
– Journal
– Computer or Ipad
– Documents (in a sleeve – and only if they are necessary for the day / meetings)
– 5-10 Business cards
– Phone
– Keyring
– Wallet

If you need to carry product samples or private stuff around, bring an extra bag ttat day. Your business bag is for business articles only.
My old bag (which currently acts as my backup) is a sleek Porsche Design Messenger bag in black leather, which has served me well. Today I'm carrying around a personalised Louis Vuitton Porte-Documents Jour, which was a fantastic gift from Elo a little more than a year ago. I absolutely love this piece! The size is perfect and it's very elegant, while still being super sturdy.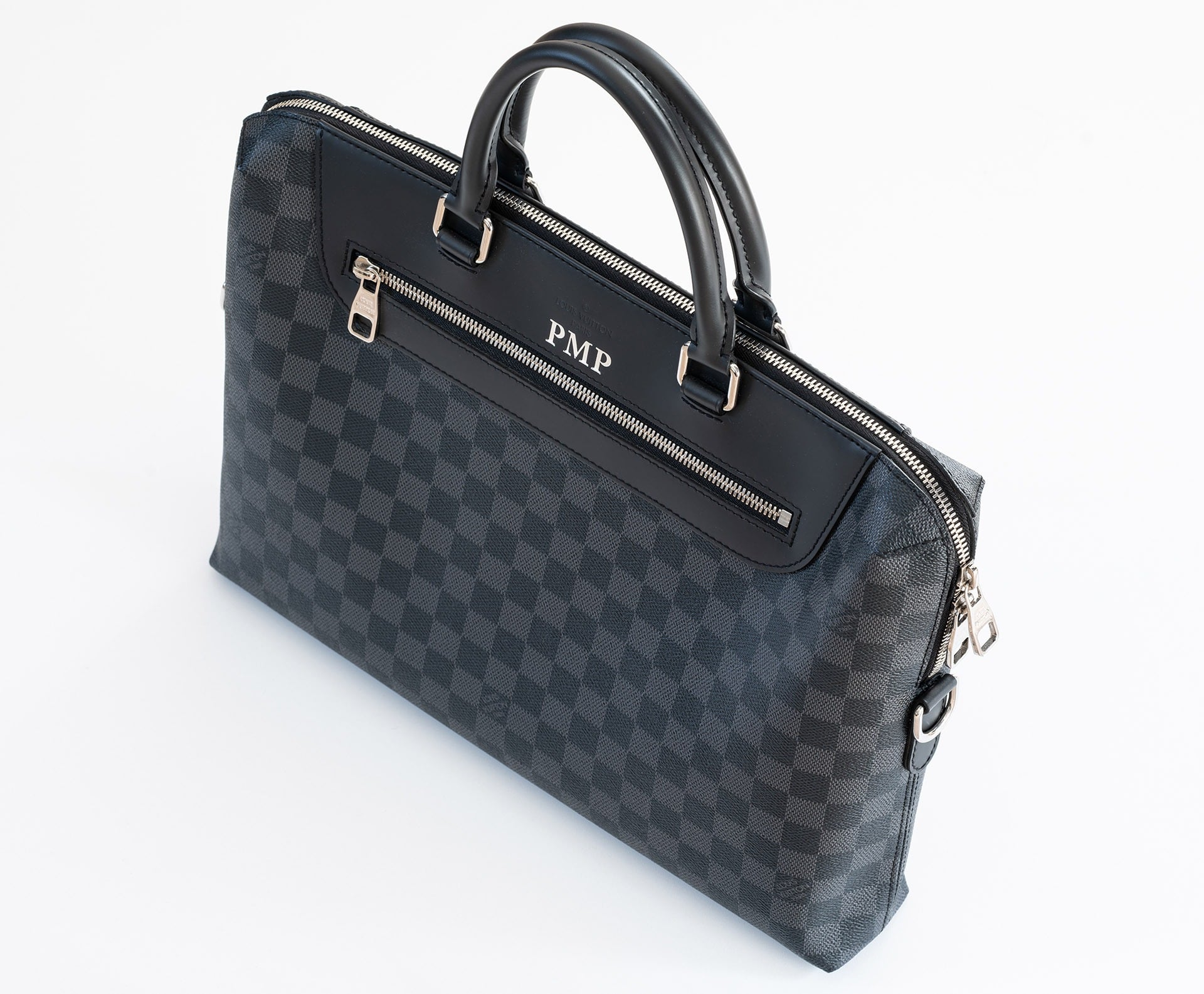 I might add on a brown patinated Berluti at some point. I've had my eyes on this beauty for a while, but it's a hefty price tag.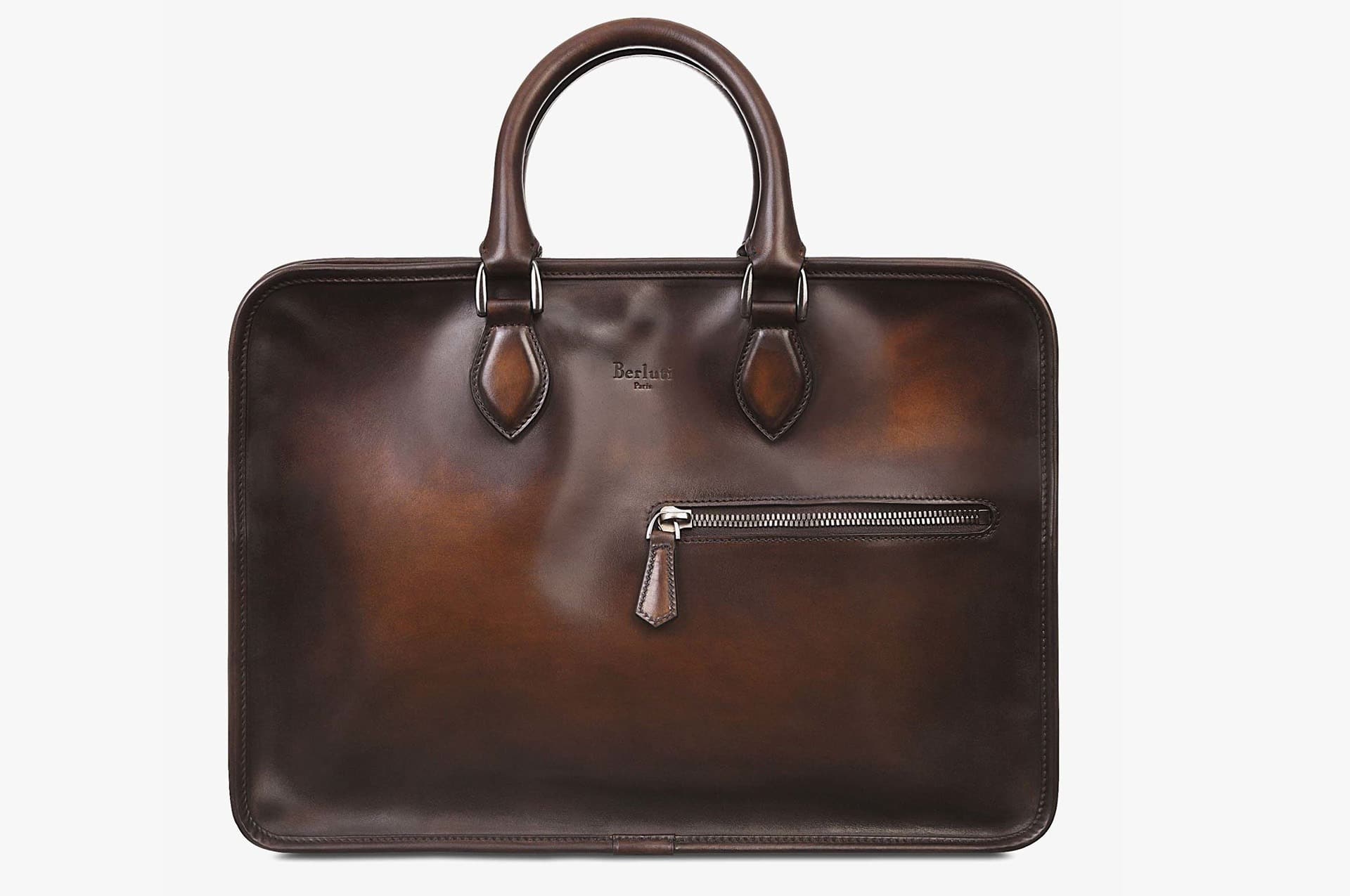 There are of course many other great brands out there, and even €500 will get you a really good looking piece, that's going to up your look a notch or two.
Besides making sure your pants don't fall down, a belt (and especially the buckle) can have a significant impact on your look. However, I think this item might be the least important on the list. Just make sure you have a nice belt with a classic / conservative buckle in good condition, and you should be all good. There are a lot of crazy buckles out there, so you might want to check in with your partner, before you go do something, that you'll eventually regret. Though I have quite a few to choose from, the majority of the time I'm using my black / brown reversible Hermès belt with the classic H buckle. Since it's hard to tell on a distance, whether a person is wearing a high quality belt or not (unless you're working in the fashion industry), wearing a belt with an easily recognisable high end brand, removes any doubt. Not usually my style though, but I just really like the design of the Hermès belts.

Now this one is a bit tricky, because this item / jewelry is legitimate for pretty much anyone to carry – regardless of the price tag (not like a pen in point number 2). It can be a nice ice breaker, if the person you're having a meeting with, is into watches. It can also scare people off though, if you're a slick sales person bombarding people left and right with "special-price-for-you offers", while waving your solid gold watch around for everyone to see. But mostly I would say it's positive, and can be used to send a signal, that you're successful – at least financially. I rarely use a watch myself though, and there's a single reason for that: I'm waiting for my dream watch, but I honestly don't think I can justify paying the price for it just yet. But hopefully within the next 5 years. I'm not going to tell you which one it is. That's my little secret, but maybe you'll notice it on Instagram one day 😉 But if you're not a weirdo like me regarding this point, I would definitely encourage you to purchase a nice watch – and please not a fake one. I've seen a guy get caught during a meeting with a fake Rolex, and it was just so embarrassing and painful to watch him wither in front of everyone.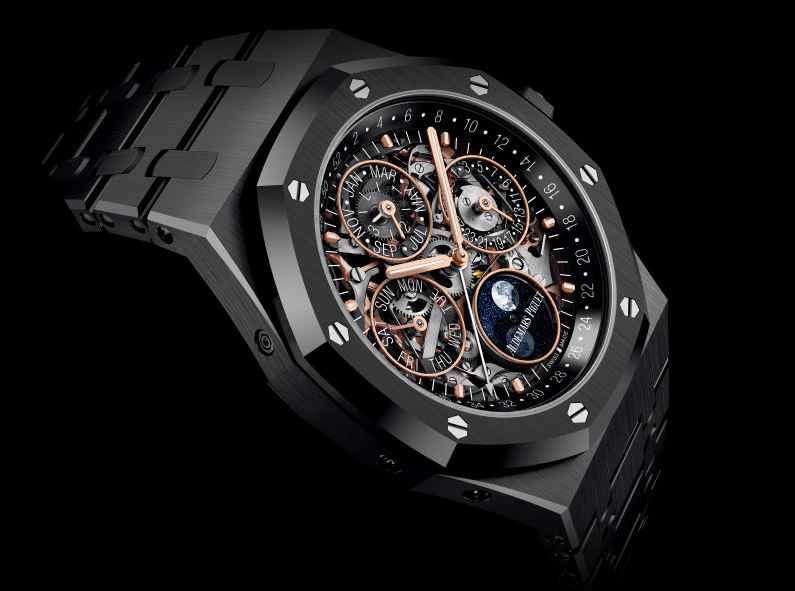 Final words regarding the outfit.
Though I didn't mention shoes, socks and shirts separately, they're of course an important part of the total look as well. However, as long as you keep your shoes clean and polished, just go with a nice classic pair from a decent brand. €200 will get you far – you don't have to spend a fortune. They won't damage your looks, but of course won't elevate your style to a higher level either – but you can wait a bit before upgrading your shoes, and pick some of the other items on the list first.
For women it's a bit different though, since we would argue the shoes are a more important part of your personal brand, than for the majority of men. It's maybe a bit unfair, but hey – now you can relax and justify spending that extra cash without having a guilty conscience 😄
Regarding shirts you might have guessed by now, that my wardrobe is dominated by white, blue and simple striped ones. I love the classics, and every business man or woman needs to own at least a handful of these as well. If you're the kind of person, who can actually show up in a pink shirt at a board meeting, by all means go for it – but it requires quite a character. Either way, you'll still need a few classic shirts that go with everything, so make sure to stock up – and if you can afford it, buy bespoke shirts. I promise you, you won't regret it!

Last tip for men: always use over-the-calf socks when wearing a suit. Your socks will always stay in place and look flawless. We recently did an article about the world's best socks – go check it out, if you haven't done so already.
When you feel and look great, people around you notice.
I don't have the data to back it up, but I'm 100% sure that I'm sending more positive vibes and closing more deals, when I'm on point with my looks. To those of you who say it doesn't matter at all: take a look at your "business kit" and yourself in the mirror, and repeat after me: "I'm looking freakin' amazing today!" If you actually believed it, don't change anything. If not – it's time to go shopping!
Until next time, I hope you enjoyed reading this little post, and that it has sparked your interest regarding this topic. If I'm able to inspire and help out just a few people out there, it's been all worth it!
Let me know if you have any comments!
/Per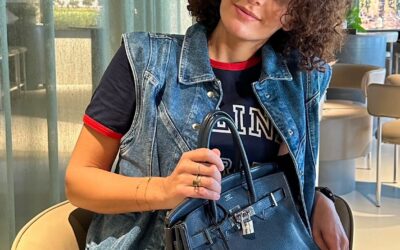 How to take care of your luxury bagJune 2023 Taking Care of Your Luxury Bag: Essential Tips for Longevity and Maintenance A luxury bag is not just a fashion accessory; it's an investment that deserves proper care and attention to ensure its longevity and pristine...