Major announcement & suite life update
New company launching end of 2022
If you've followed our journey for some time, you probably already know that Suite Life is not only a passion project, but also a company that we've invested lots of time and money in, while working our day jobs on the side.
I (Per) have been working in various sales & marketing roles, and Elo has been working in private aviation for +10 years, which gave us a great advantage regarding luxury hotels and access to exclusive brands and events.
I've been a passionate wine lover for +20 years, and having worked in the wine industry previously, I knew that I somehow had to get back in the game. However, it wasn't before we did our article about MY GARAGE back in 2018, that the seed for a new wine concept was planted in my mind. Exactly like fine wine, good ideas need time to mature (or maybe I'm just slow) 🙂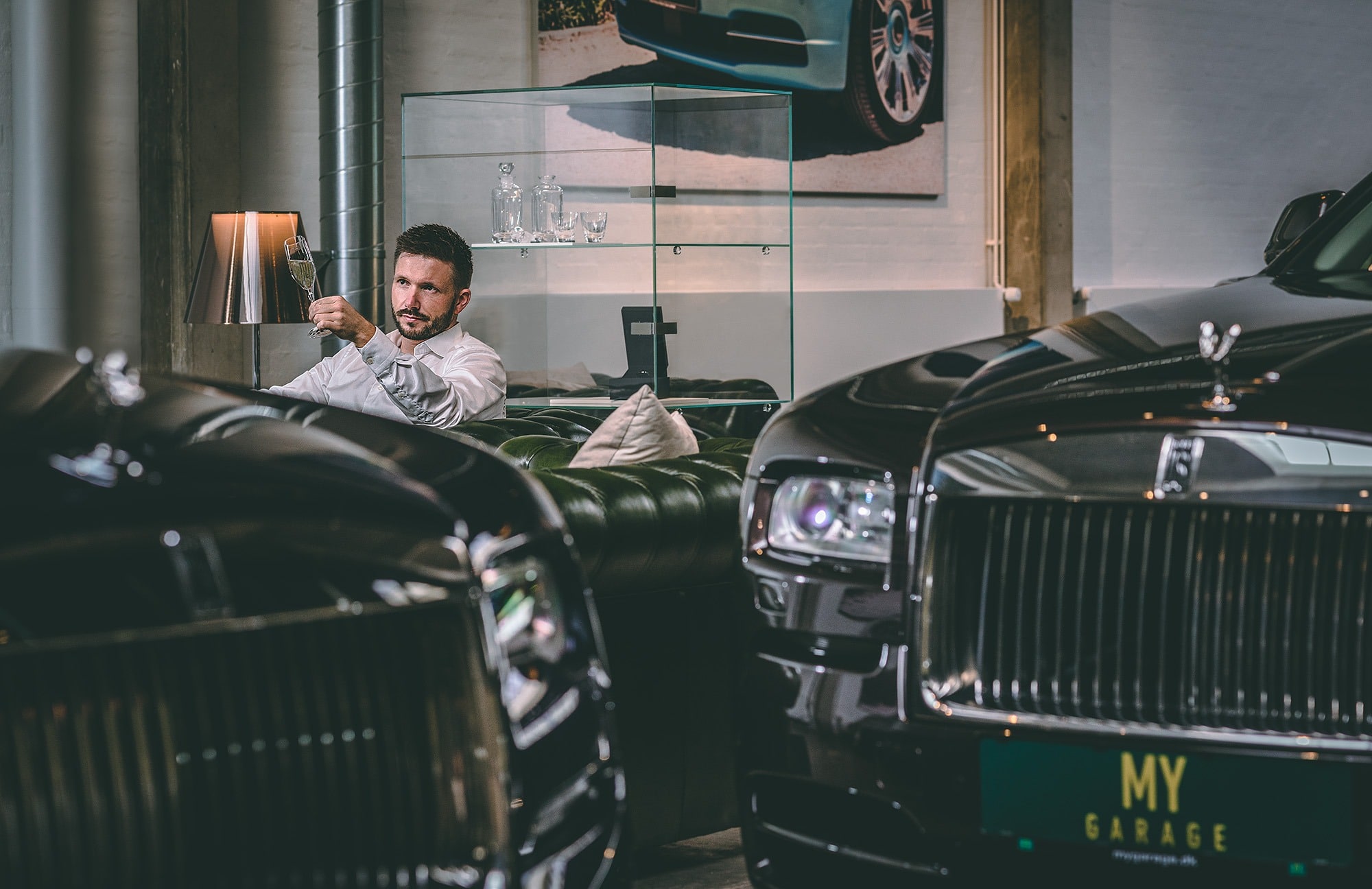 Chilling in the lounge at MY GARAGE, one of the first photo shoots we did for Suite Life
After lots of planning, meetings, hard work, and a desire to do things differently, better, and with a bit of wow-factor – I am extremely proud to present the company that will hopefully please customers and wine lovers across the world:
Get ready to explore the magical world of wine! The word "mage" can be attributed to a learned person with great knowledge within a field. At Wine Mage, we will be sharing our passion for wine by connecting wine producers with a global audience through entertaining and dynamic content.
Though our webshop and a unique subscription package will deliver the turnover, the heart of the business will be in our showroom at MY GARAGE, where we will host a Grand Opening event at the end of 2022 (exact date TBC) – and everyone's invited! This is a truly unique opportunity to taste some of the best wines in the world, while exploring the majestic and luxurious surroundings packed with rare & exotic supercars.
If you are not already following MY GARAGE at their social media, have a look at their FB and Instagram page – superb content! The photos below are good examples of what you can expect to see.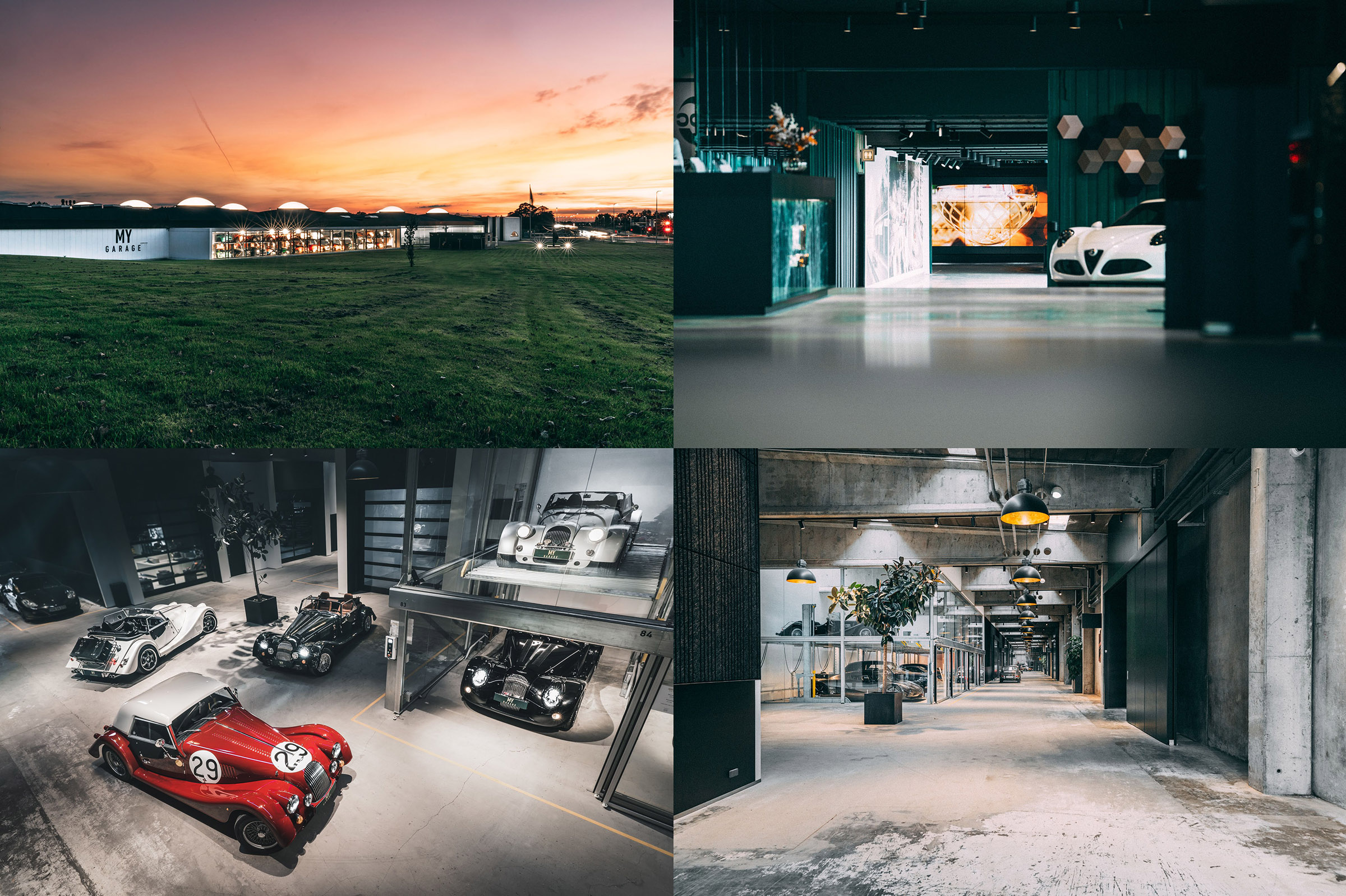 Located close to the highway and only 25 minutes from Billund Airport, it's easy and convenient to plan a visit.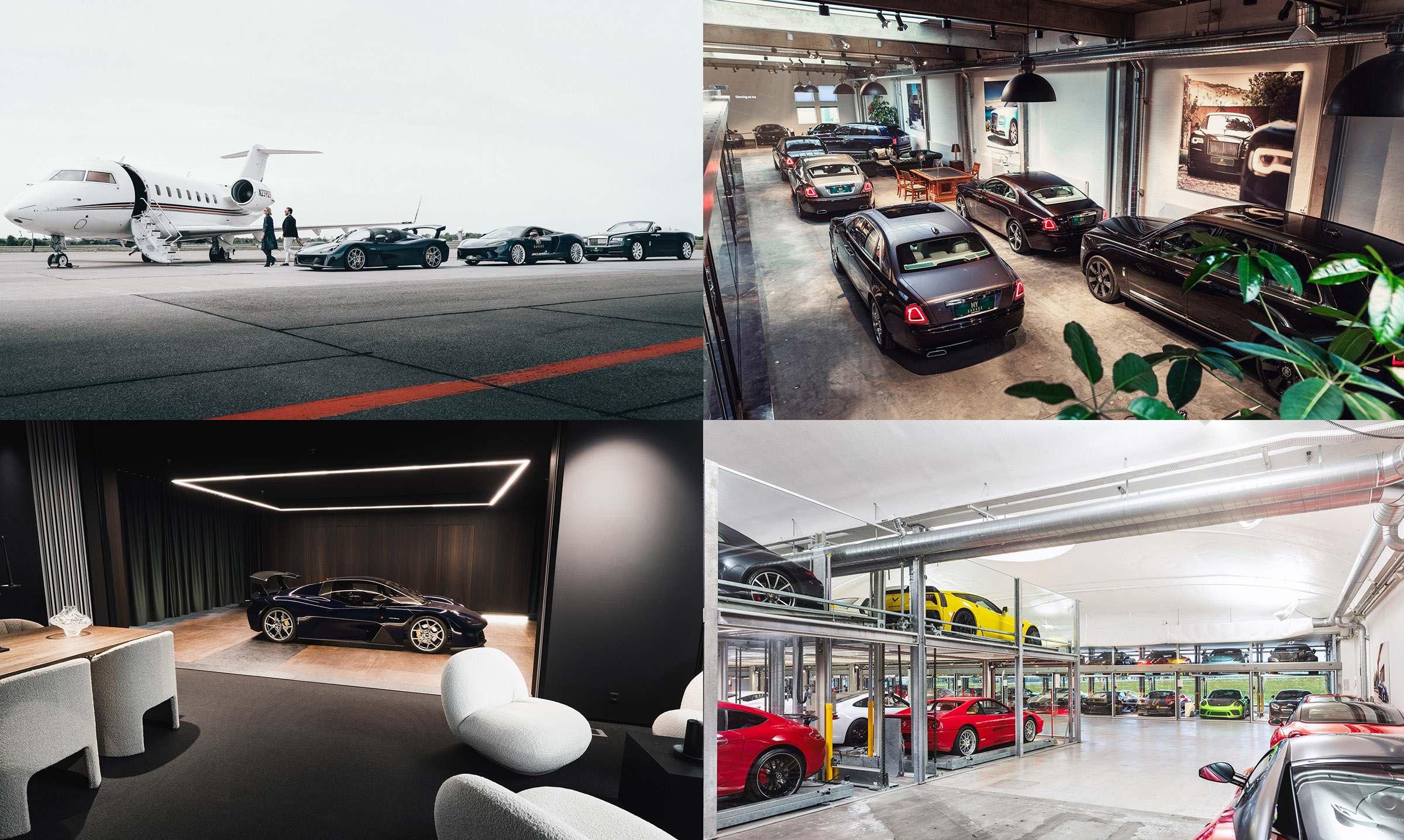 My Garage has a long list of exclusive partners. Among them are: Rolls Royce, McLaren, Porsche, and now also Wine Mage 🙂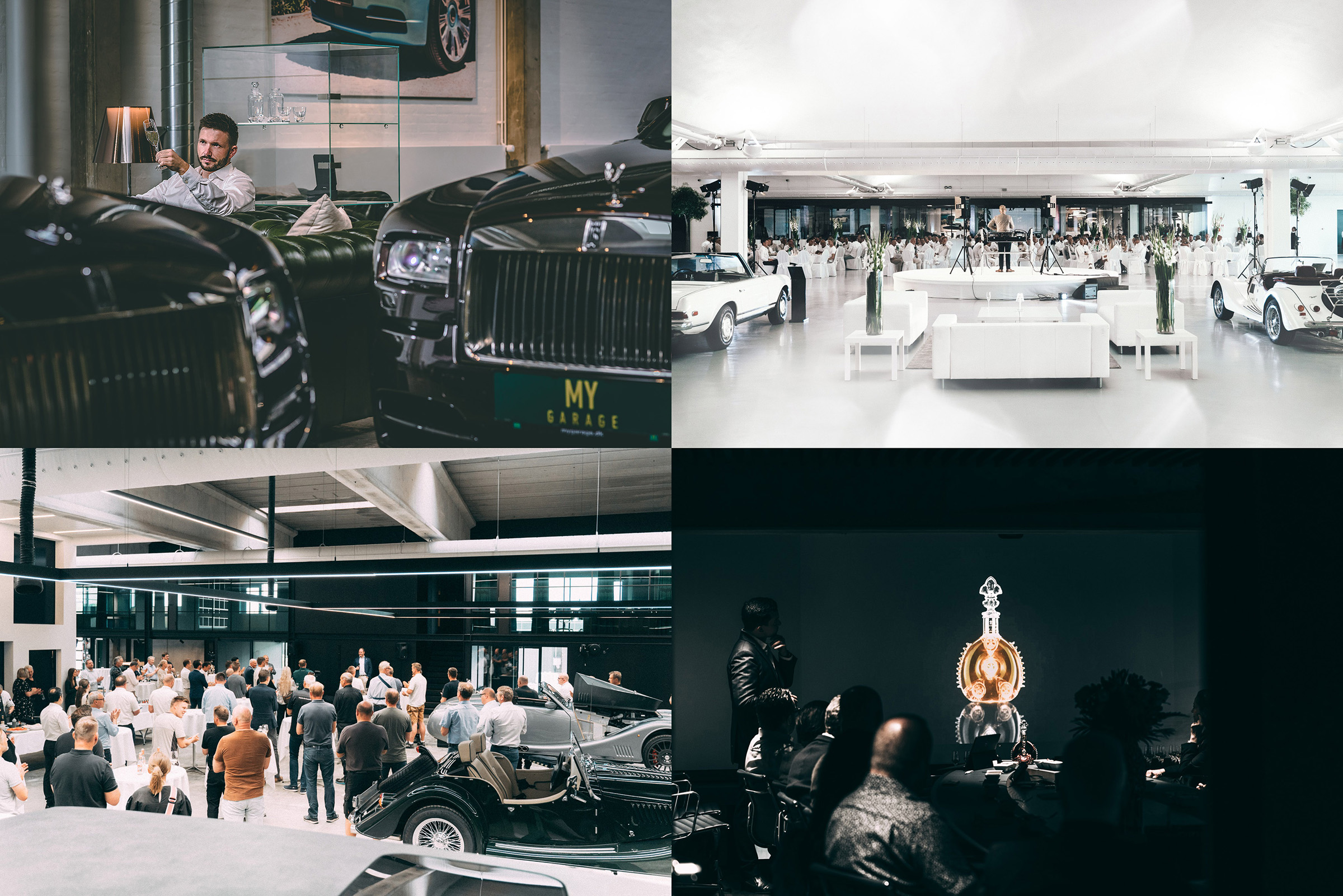 A perfect place to host events of all sizes, Wine Mage will be inviting guests from all over the world for exclusive tastings and events.
How does this impact Suite Life?
Obviously, our main challenge in the last two years when it comes to producing travel & hospitality content, has been the pandemic. During the last year however, evenings and weekends have been spent on creating the Wine Mage concept and setting up the company. After all, you can only spend the time once, so we've been left with little time to write articles, do photo shoots, and travel the world together.
It's important to say that Suite Life is here to stay, and we plan to create content together until our legs can't carry us anymore. However, we will start to add more wine-related content and visit castles, wineries, and restaurants, since it will be a big part of Wine Mage – and we think it's a great match for all of you out there reading this.
We will also be promoting luxury hotel, travel, and fashion content by reposting the very best and most spectacular posts and stories from the brands we love.
All in all, we hope the blog will come out stronger, but please reach out to us if you have ideas for improvement or feedback – we would love to hear from you!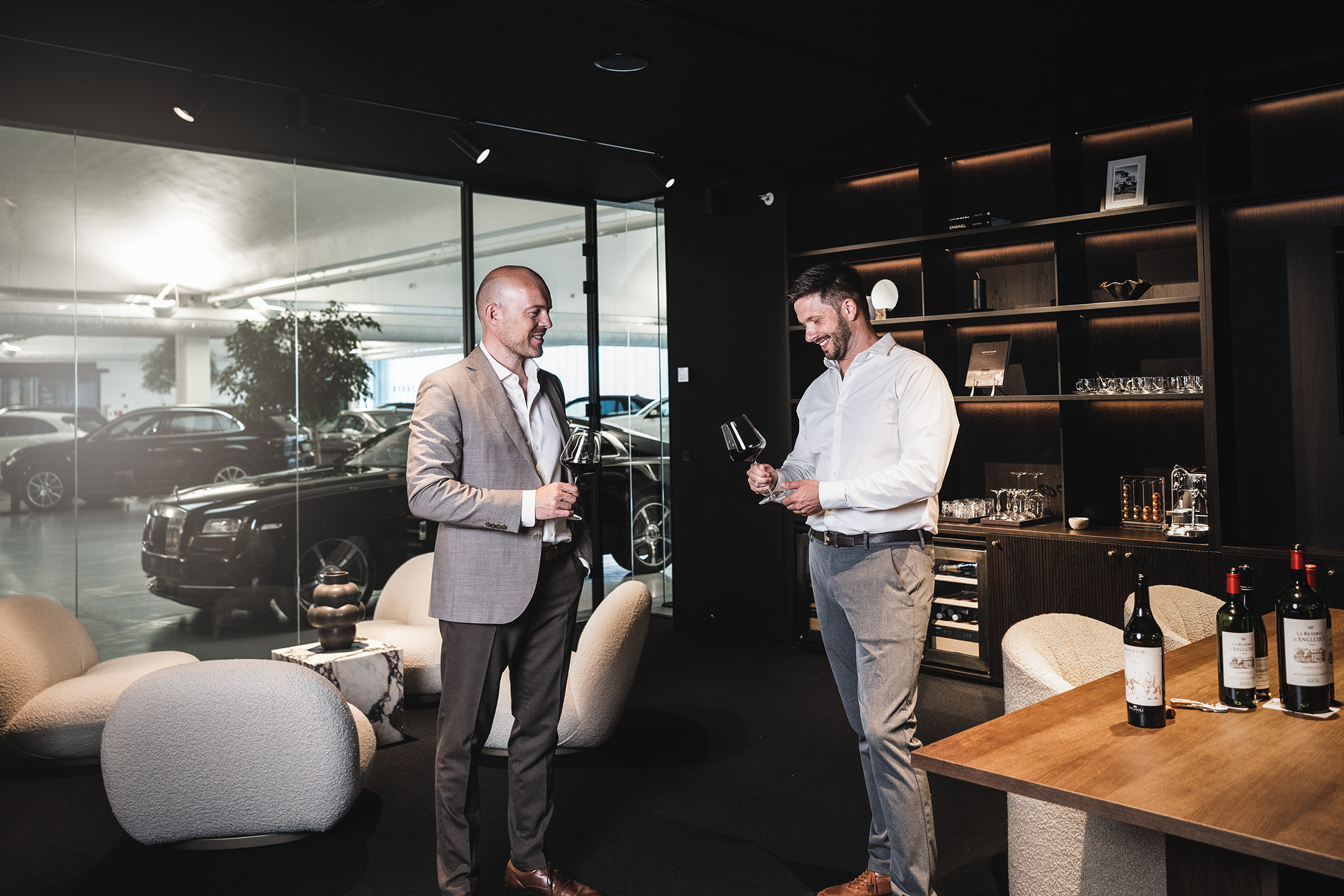 Sharing a fantastic glass of Chianti Classico from Ricasoli with the CEO of MY GARAGE
That's it for now. Thank you for taking the time to read this and for putting up with us even when activity levels have not been the highest. If you ever come to Denmark, make sure to squeeze in a stop here, and have a glass with us.
Take care – and hope to see you all at the Wine Mage showroom!
/Elo & Per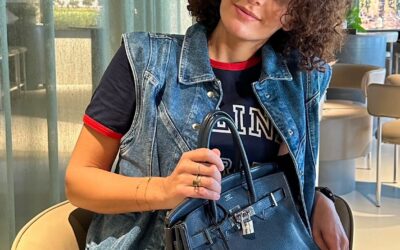 A luxury bag is not just a fashion accessory; it's an investment that deserves proper care and attention to ensure its longevity and pristine condition.
read more