The best cashmere pieces!
Baby it's cold outside! It's time to find the best cashmere brands and to know a little bit more about it. Read below how to choose your next cashmere piece, and some inspirations from my favourite ones.
Cashmere is a fiber coming from different kinds of goats, originally from Kashmir (northern area of India near / in the Himalayan mountains). The relatively small amount of cashmere goats combined with the difficulty of collecting the wool, are some of the reasons, to why cashmere is so precious (and expensive).
Its value is determined by its length and fineness; a longer fiber with a fineness between 14 and 19 microns is of a higher quality and will produce less bobbles – more common in garments made of shorter cashmere strands.
Manufacturers are quite often mixing the strands to balance quality with cost. Read the label carefully – and don't judge a cashmere item by the thickness only, but also by the ply's (quantity of strands)!
It's impossible to talk about cashmere without mentioning Loro Piana! The highest quality on the market, due to the rare and pure raw material they find on the baby Capra Hircus from the Alashan, a desert region of Inner Mongolia and northern China. The cutest and most precious little goat you have ever seen! The baby cashmere is softer, finer, lighter, and obviously extremely rare, which explains the price difference. Loro Piana is also using the best quality adult goat cashmere, and wool.
The budget for a jumper is around 1000 euros, but see it as a wardrobe investment for life!
Agnona was born in Italy in1953. 7 years later they became the supplier of fine fabrics to many international couturiers: Balenciaga, Balmain, Cardin, Courrège, Dior, Givenchy, Hermes and Saint Laurent to name some of the most significant. In 1999 they were bought by one of the biggest fashion brands and fabric manufacturers in the world: Ermenegildo Zegna.
French company created 30 years ago, Eric Bompard is one of the experts of high quality cashmere. They obtain their material from the Capra Arbas, little mongolian goat who lives at an altitude of over 3,000 meters, in a tough environment, where the temperature can go as low as -40 degrees celsius.
Their know-how make the difference between good and exceptional: a choice of more than 4000 colours, handcrafted buttons, invisible seams, individual quality controls and creations up to 24-ply!
Ryan Roche is an expert in knitwear, designing pieces so chic and comfortable that you won't want to take them off. Launched in New York in 2011 by Janelle Okwodu, with a focus on layered knits made from luxe cashmere and sumptuous draping in rich, tonal palettes, Roche is also committed to responsible manufacturing and sustainable, low-impact production methods.
This German brand recently celebrated "25 years of soft". They source the wool in Xinjiang, China's westernmost region where the goats, and the nomads looking after them, live in a very tough and changing climate.
They are the only ones to offer the services of a Cashmere clinic online to fix or take care of your favorite pieces – you can even customize your sweater! They have a great pure cashmere collection of jumpers, dresses, skirts and accessories – but my absolute favorite is their multicolour cashmere star patch knitted tracksuit! So funky!
The Classic Check Cashmere Scarf is the most famous cashmere item of the brand, and maybe the most famous cashmere accessory in the fashion world. Made at a 200-year-old mill in the Scottish countryside, using 30 different steps, this scarf is definetely a must have, offered in endless patterns and colours!
More of my favorite pieces!
Here below my favorite pieces of the season from the best quality of cashmere designers.
A luxury fabric always require special attention – and you probably already know, that a cashmere item needs to be washed gently by hand, or in the machine with cold cycle or "wool program". Your cashmere jumper actually likes water! So, you can go for it, but use the proper cycle and detergent. It always must dry flat and away from the sun light to keep the original shape and colour. After a while, you can use a specific cashmere comb to remove the bobbles, and tadaaaaa! Like new!
I hope you liked this little article – keep warm out there! 🙂
/Elo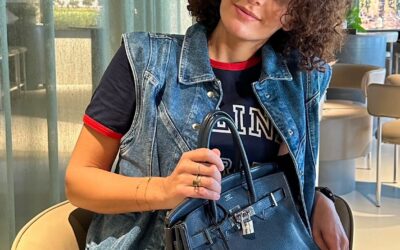 How to take care of your luxury bagJune 2023 Taking Care of Your Luxury Bag: Essential Tips for Longevity and Maintenance A luxury bag is not just a fashion accessory; it's an investment that deserves proper care and attention to ensure its longevity and pristine...