Are you looking to find the most exclusive hosiery available on the market? So were we – so look no further! This article is quite long (~10 minute read), so I advise you to go get a cup of coffee and take your time. I believe it's worth it 🙂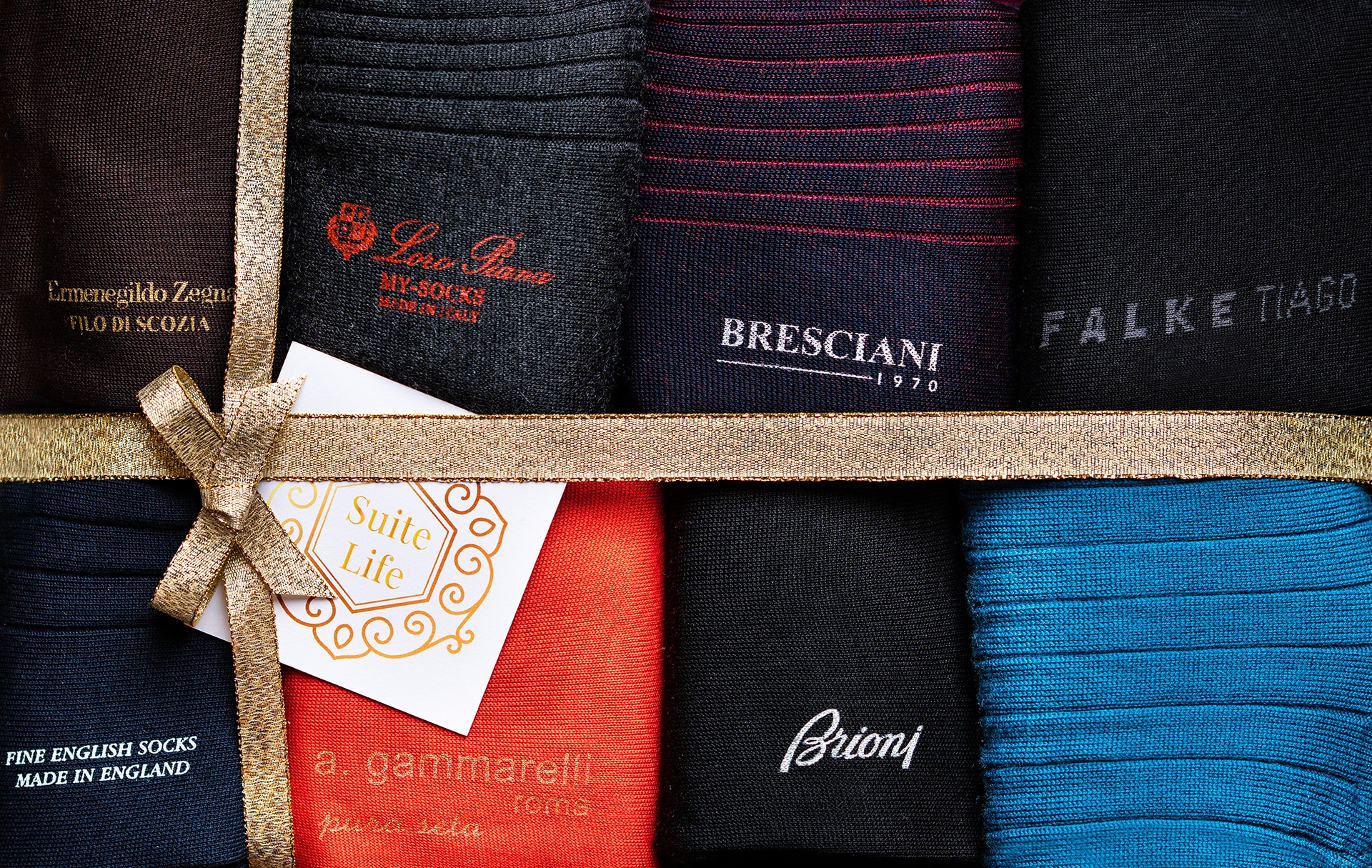 A "hands-on" review of luxury business / dress socks for men.
An inevitable part of every man's wardrobe, this article is about the two pieces of fabric almost all of us puts on every morning, when we get out of bed. Your feet carry you around every single day, so why not pamper them from time to time with a bit of luxury?
It doesn't have to cost a fortune, and I promise you that once you try out truly high quality hosierey, not only will you look great and stand out, but you'll feel like you've discovered a secret treasure (at least that's how I felt).
Statement: there is no article like this on the web anywhere!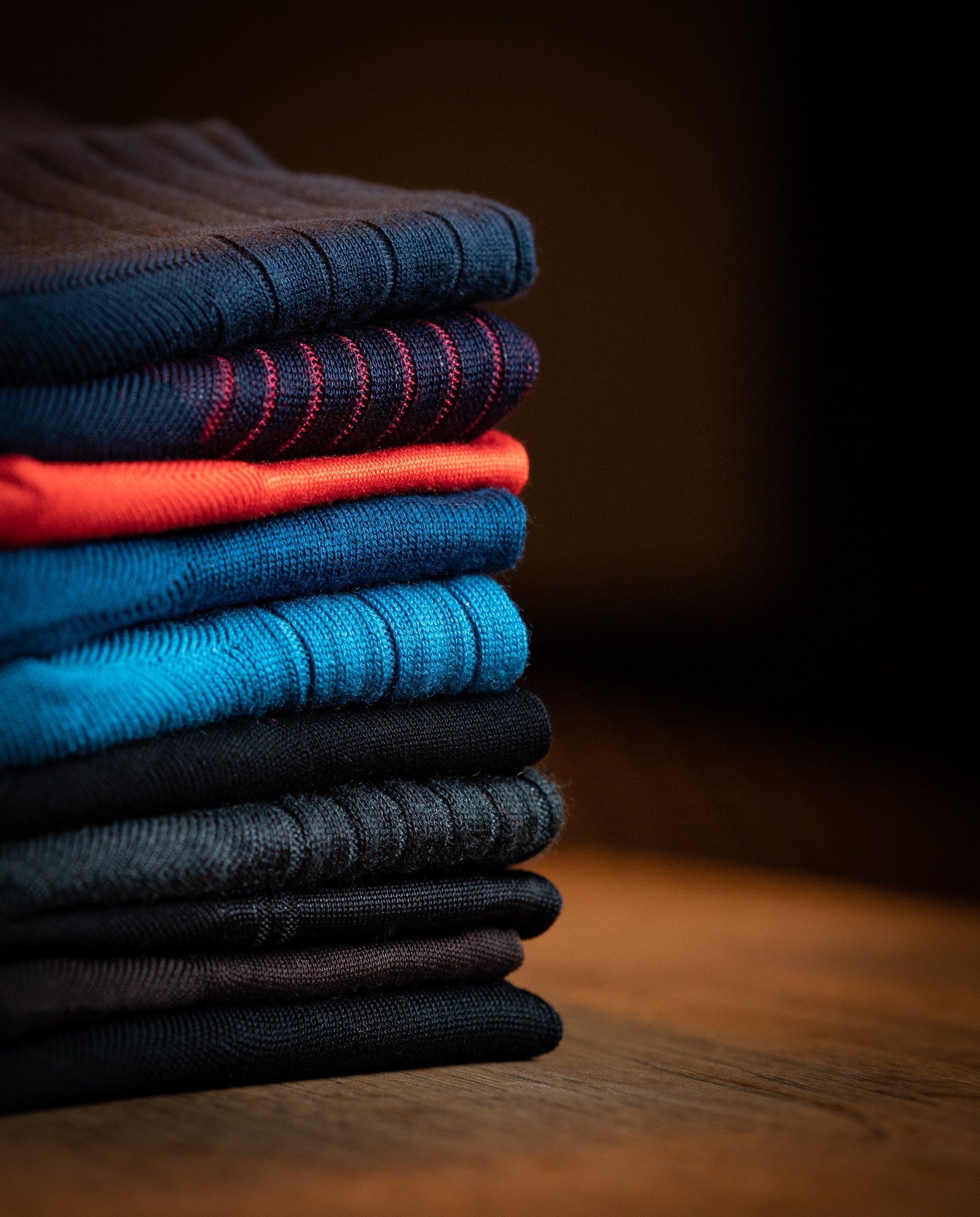 I've trawled (almost) the entire web, for a decent article about exclusive socks, but like most other reviews, the authors hardly ever have the products in hand, and you're left with a fake appraisal, a price tag and a link.
I decided to do something about that! After spending A LOT of time selecting brands, purchasing samples, testing, washing and testing again, photographing and writing, I hereby present to you the only article you will ever need, if you want to step up your sock game (can you even say that?)
I won't be going to deep in technical stuff and terms, but more focusing on the quality, how they look, fit and feel, and if they are worth the price.
Ohh by the way: Suite Life has not received money from any of the featured brands. This article solely expresses my own personal opinion.
Since I've been wanting to do this article / experiment for so long, I can say without further ado – let's kick it (and sorry for my hairy legs – you have been warned!)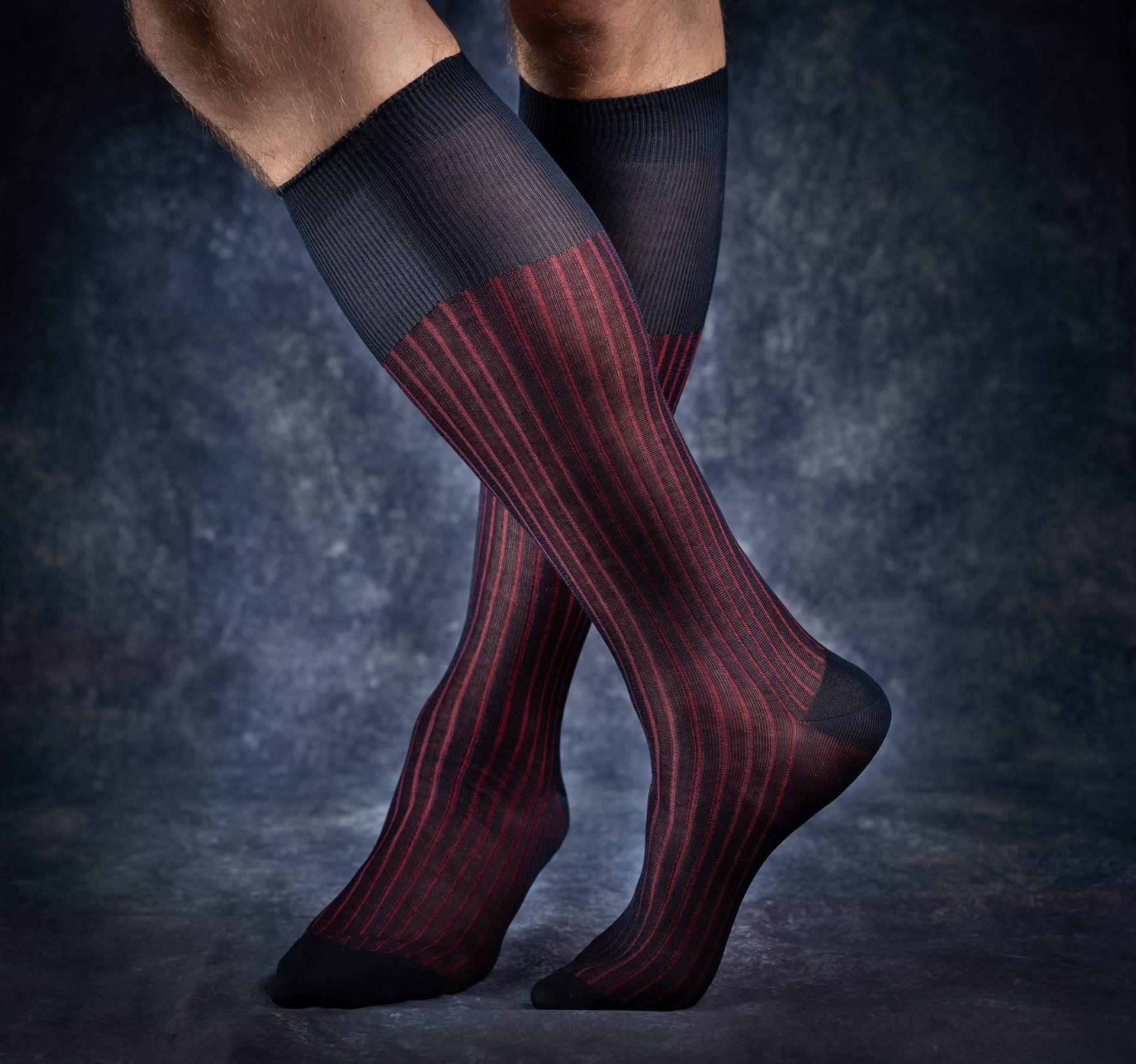 Since 1970 this family owned business has been manufacturing some of the finest socks on the market. These guys don't fool around or take any fancy marketing shortcuts to succes. Hard working, passionate and dedicated artisans, working with only high quality fabrics – a recipe for sustainable success. Have a look at their philosophy, and you'll know what I mean.
I had a chance to try out 2 of their over-the-calf socks: the luxurious 100% silk socks (~€40-50, and the Vanisee fancy dress socks (~€20-25) made of high quality egyptian fil d'Écosse cotton. They're not cheap, but as everyone knows – quality costs.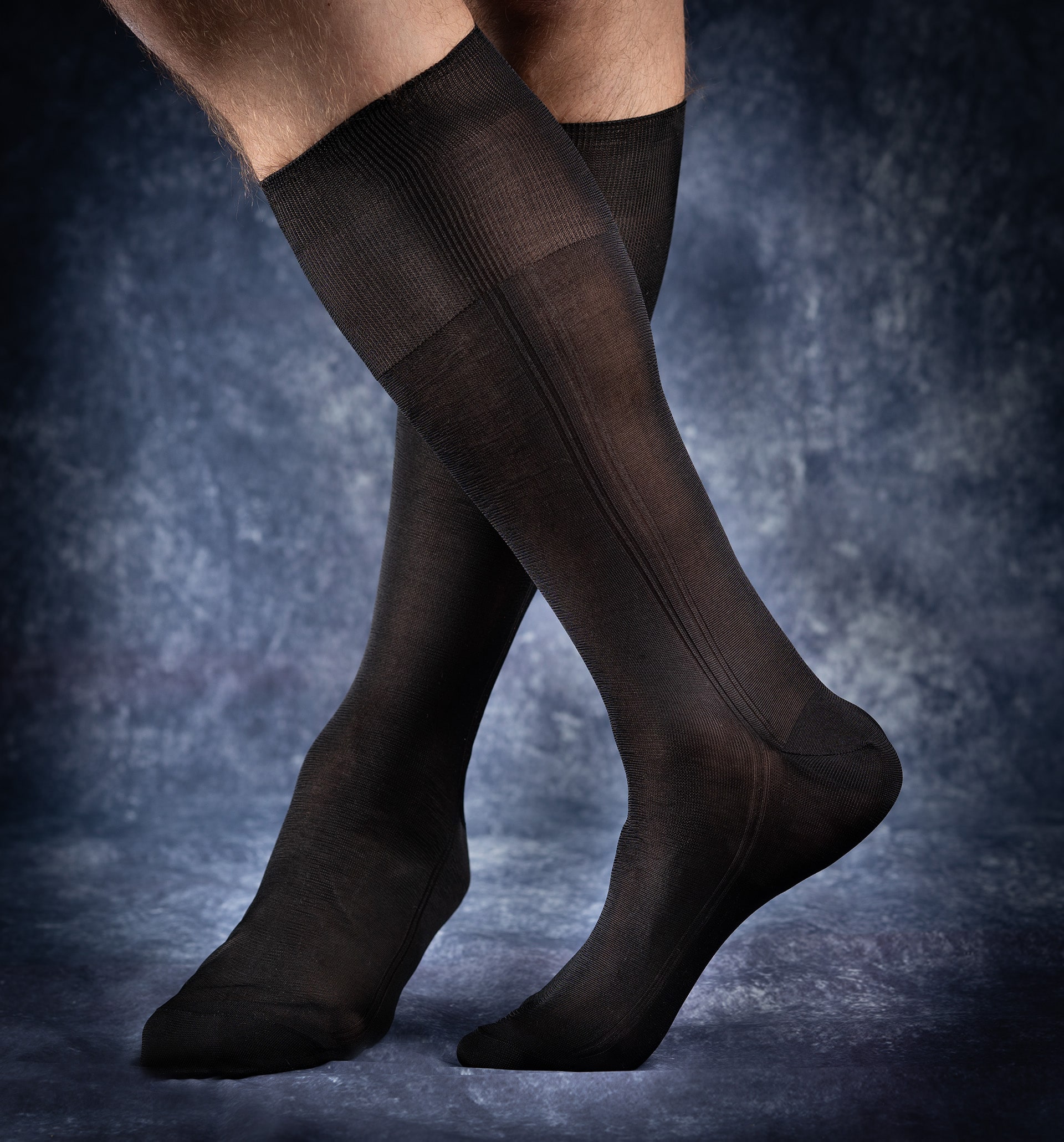 The look and feel of both socks is amazing. Thin and elegant as a dress sock should be – the natural fibers of silk and the gassed mercerised cotton produce a lustrous shiny look.
Available in many different sizes, you are sure to find an exact fit – and don't worry about annoying seams (you won't feel them) or elastics (unless you have calves like Hulk). Normally my skin gets a bit agitated from wearing over-the-calf socks for too long, but I wore these all day, and I almost didn't feel I had them on.
After washing (30 degrees and light tumble dry) they still look and feel great – and the fit is actually even better. How socks should be!
Bresciani will be a fixed part of my wardrobe going forward, and I can only give their products my very best recommendations.
Availability is not the best worldwide (so if you come across them anywhere – buy a pair), but you can find them online at Amazon US, Mes Chaussettes Rouges and Luxury Clothing among other places.
Without a doubt a titan within the sock industry, this English brand has been manufacturing socks (and only socks) in Leicester, England, since they opened business in 1937. Claiming to produce the world's finest socks, my expectations naturally can't go much higher. If they indeed are the finest, I would argue is a matter of individual taste, but I can assure you the socks I tried are absolutely fantastic!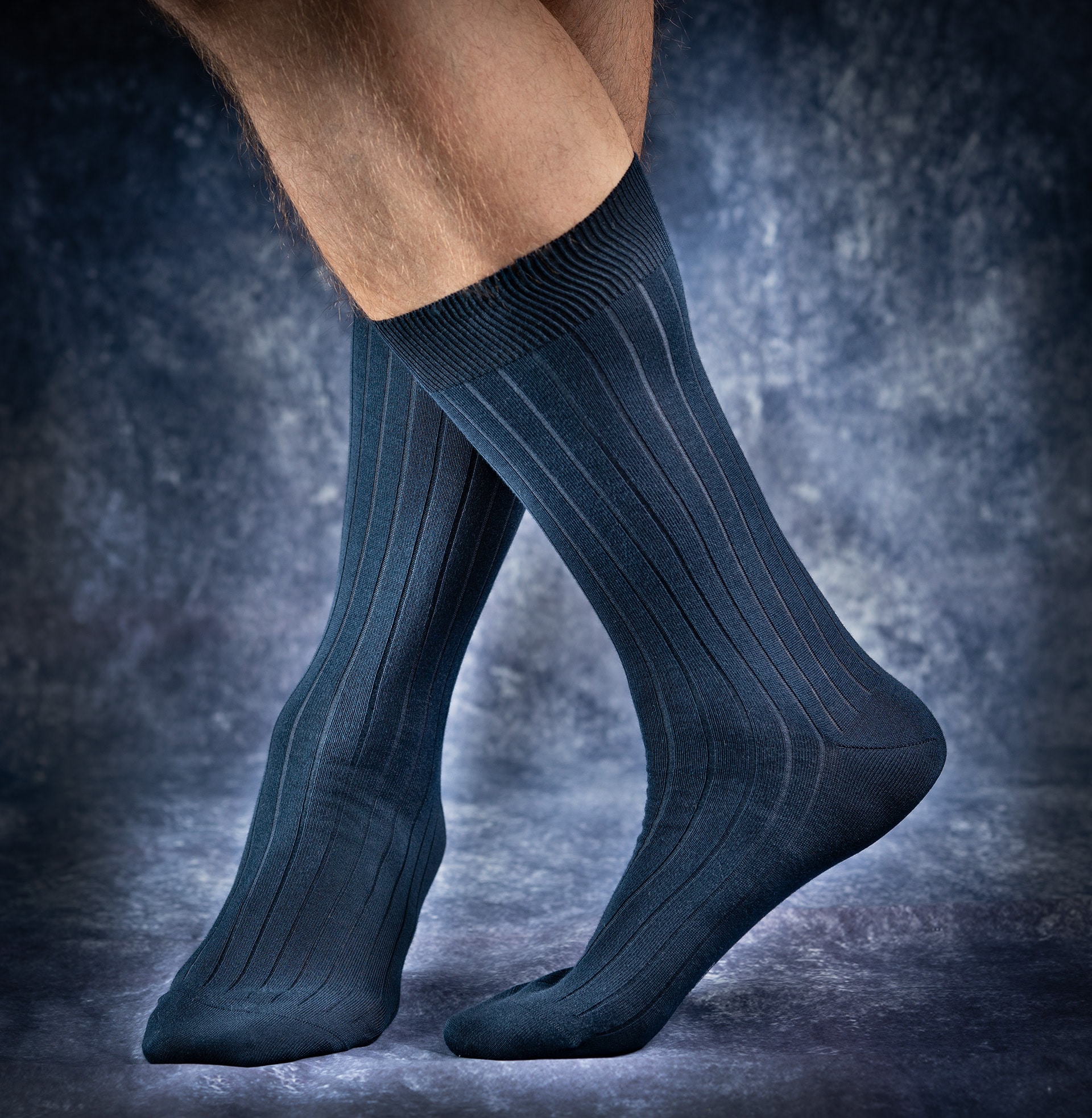 I received pair of navy coloured Pembrey West Indian Sea Island Cotton mid-calf socks (I dare you to repeat that 3 times flawlessly!). This type of cotton is available only in small quantities, and considered to be some of the finest cotton in the world. These socks from Pantherella carry a fancy seal of certification with a unique lot number – a guarantee that the cotton is the real deal.
I am a size 43½-44 (EU) and the medium size from Pantherella (41-44) both fit and feels great.
Pantherella has a huge selection to choose from. No matter which style, type, size, facric or pattern you are looking for, Pantherella has got you covered. And as a cool feature, they also offer socks with monogramming. A great idea as a small luxury gift for the man who has everything.
The attention to detail in everything from seam to elastics, combined with the exceptional cotton quality, makes these socks an absolute steal just short of €20.
All in all a great product and brand. You can't go wrong with Pantherella, so take a break from whatever you're doing – and just go buy a pair!
Manufacturing socks since 1895
Another giant in the sock industry, though Falke manufactures a wide range of underwear, sportswear and accessories as well.
I have been wearing a lot of different Falke socks throughout my career, but my favourite is their Tiago line – socks made of cotton lisle (also known as Fil d'Ecosse). A mid-calf sock in the €15-20 price range depending on where you buy them.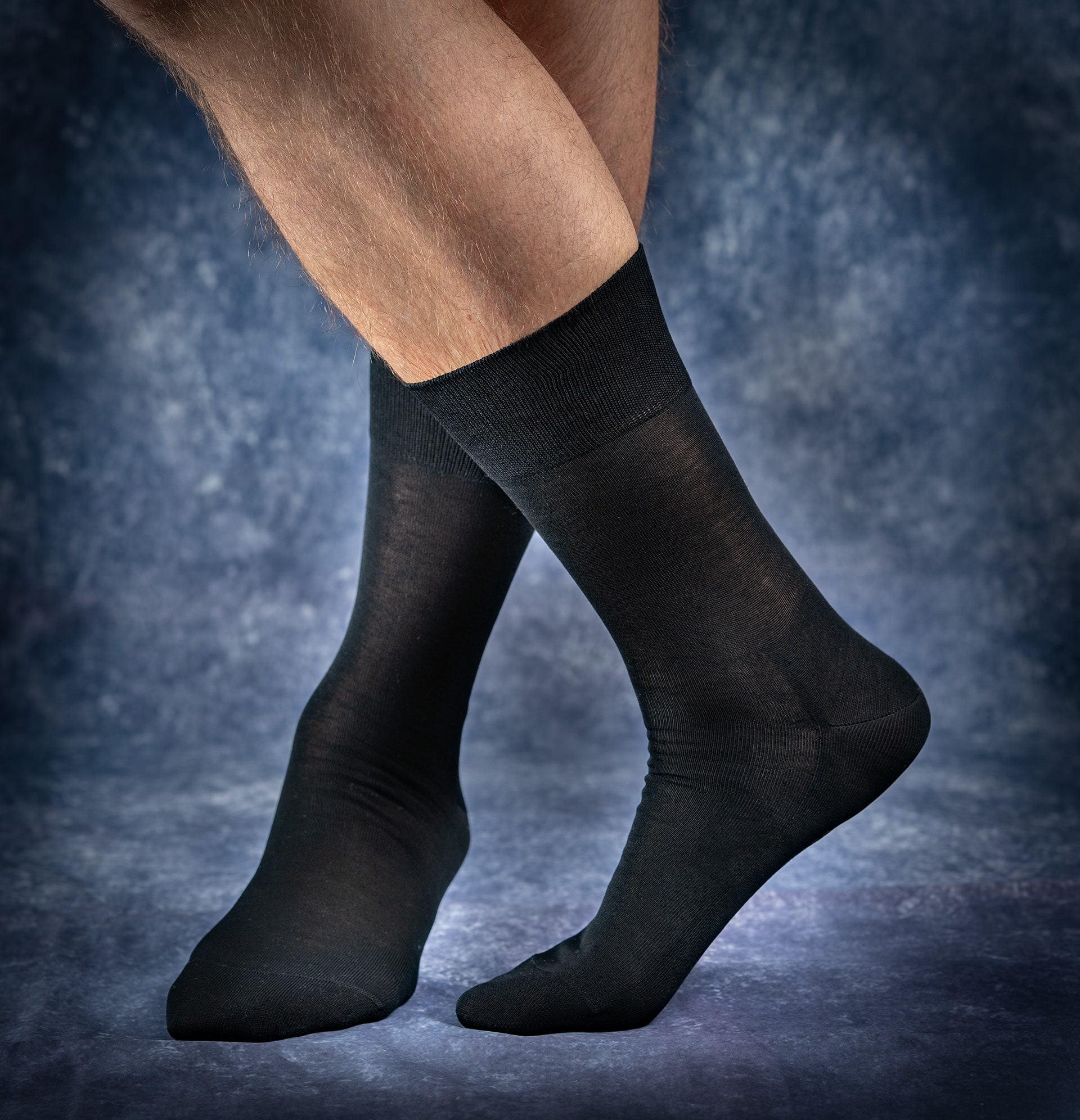 Available in many different sizes, the 43-44 is a perfect match for my feet. From experience I can tell you these socks fit better over time. Though they don't sit as high as other mid-calf socks, the elastic is great and they don't tend to fall down. They're certainly very comfortable to wear, but after having tried all the different brands in this article, Falke has lost its place as my No.1 sock brand (sorry to dethrone you my old friend). That doesn't mean they're not good socks and I can definitely recommend the Falke Tiago line to anyone who is looking for a pair of high quality socks.
Availability is also great, and combining that with a huge selection, you will most likely not have a hard time to find a sock that fits your needs.
It's also fair to note that Falke also offers their "piuma cotton" socks as well as silk and cashmere at a higher price point. I just felt the need to include these socks in the review, since they've served me so well over the years and because of their great quality.
Ultra-luxury brand from Italy
Dressing some of the world's biggest celebrities and super rich businessmen, this list wouldn't be complete without this amazing italian brand.
If you didn't already know, I'm a huge fan of Brioni. I made a small article about a visit to their store in Barcelona which you can read here.
When it comes to socks, Brioni doesn't have the largest selection, and most of the time they're sold out online. After a bit of searching we found a pair priced around €50 in Tsum in Moscow, which is a fantastic place to shop by the way!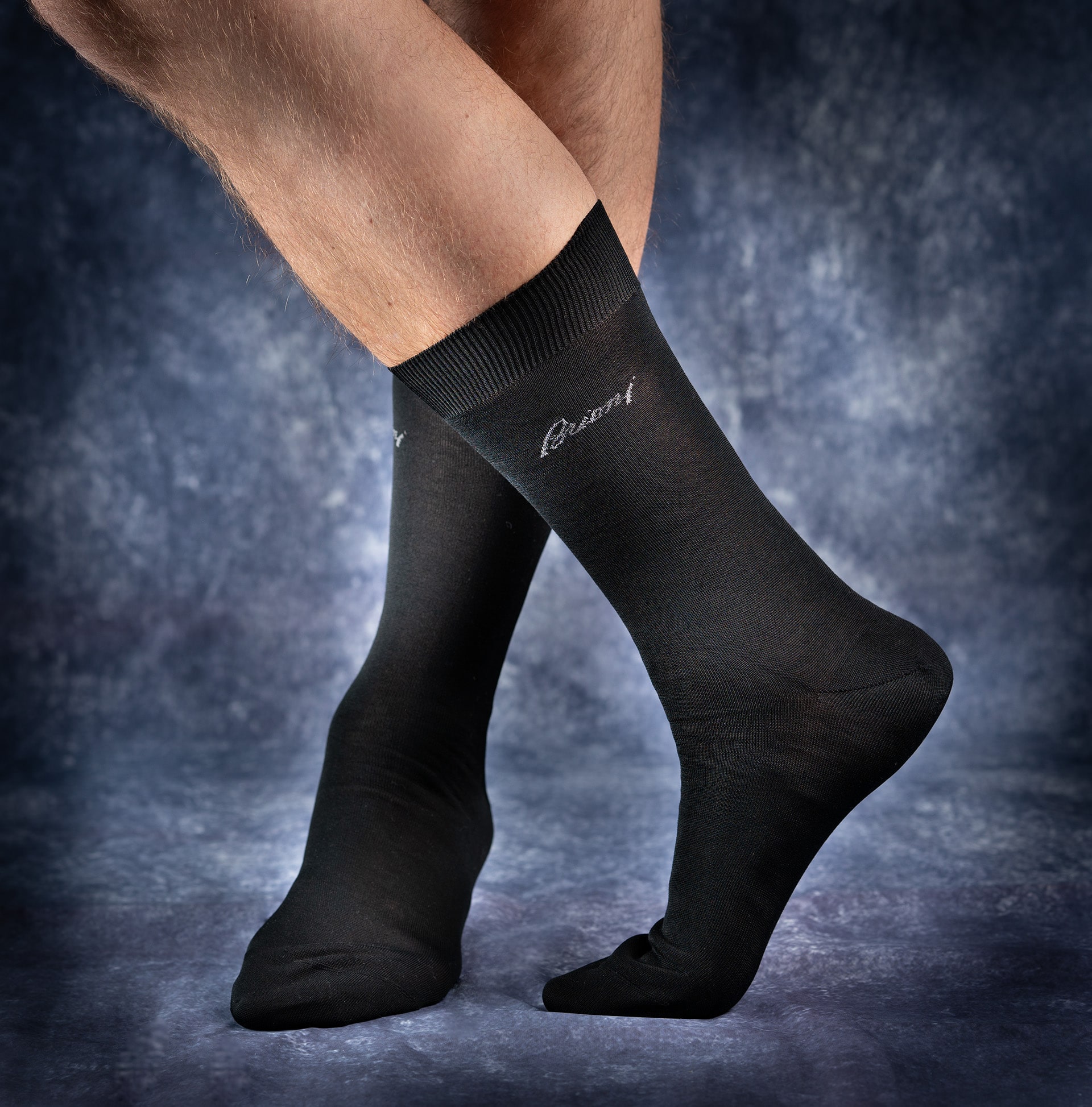 Since I only expect the very best from this brand, and due to the fact they only use the highest quality materials, I was honestly a bit dissapointed when I tried them out at first.
I thought they sat a bit too low on the calf, but it was not a big issue though, since the high quality (but a bit tight) elastics hold the socks in place.
My issue was mainly with the fit. I found the socks to be quite a bit too big on the forefoot, which had me quite annoyed at day 1. However, after washing at 40 degrees celsius and tumble drying them, they fit perfectly on the foot on day 2.
They also look brand new, even after several times of use, and this is really where Brioni shines in general. They know how to bring the very best out of the raw materials, and use only the finest for their products.
Sadly it doesn't change the fact, that Brioni scores a bit lower than expected. The socks are great without a doubt – but at a €50 pricetag, they are outperformed by other brands in this review. So dear Brioni friends – if you are reading this: I will happily come by if you want to use my feet for a new fit of your sock range – promise I will never wear anything else! 😀
If it's good enough for the Pope, it's good enough for me!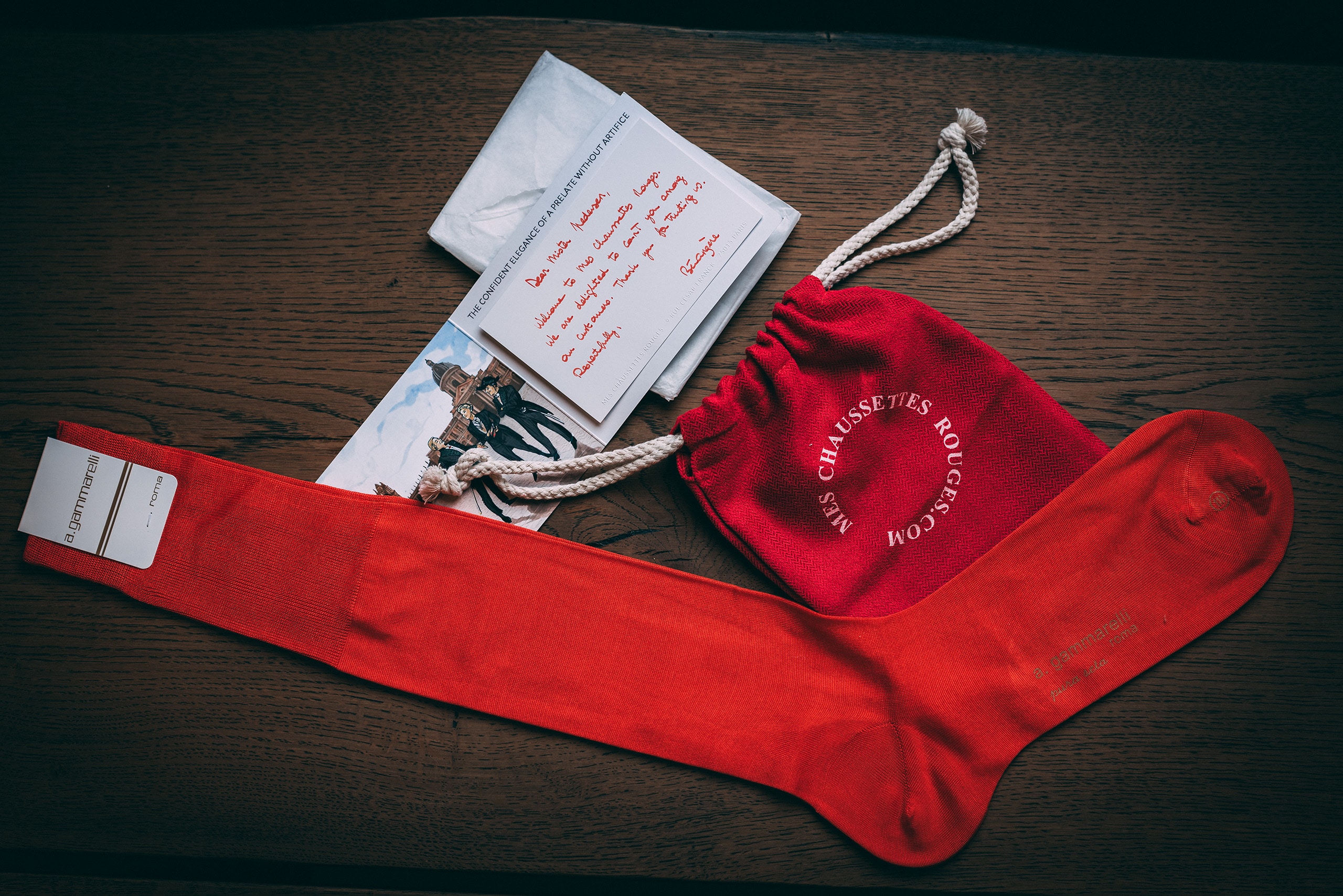 Tucked away just behind the Pantheon in Rome, this small family owned business has been working here in their small workshop for 6 generations since 1798, and they are currently the official tailor for the Pope!
Famous for their distinctive bright red socks, which has been worn by celebrities, presidents, kings and of course the Pope himself.
I bought a pair of bright red knee high silk socks (obviously suitable for any occassion….) Priced at 35€, these socks are not at the cheap end of the scale, but when you factor in the experience of receiving them, the quality of the packaging and the customer service from Mes Chauessettes Rouges (which is the only place you can buy these socks) and the bright red colour – you happily forget all about the money and just enjoy the moment.
Speaking of bright: Showing off these socks is literally like pulling a flash grenade.
And finally there's the smell… These socks look and feel brand new, but somehow they smell 200 years old. I have a really hard time turning this sentence into a compliment, but somehow it just works and ads to the overall experience. The smell didn't survive the encounter with my feet though…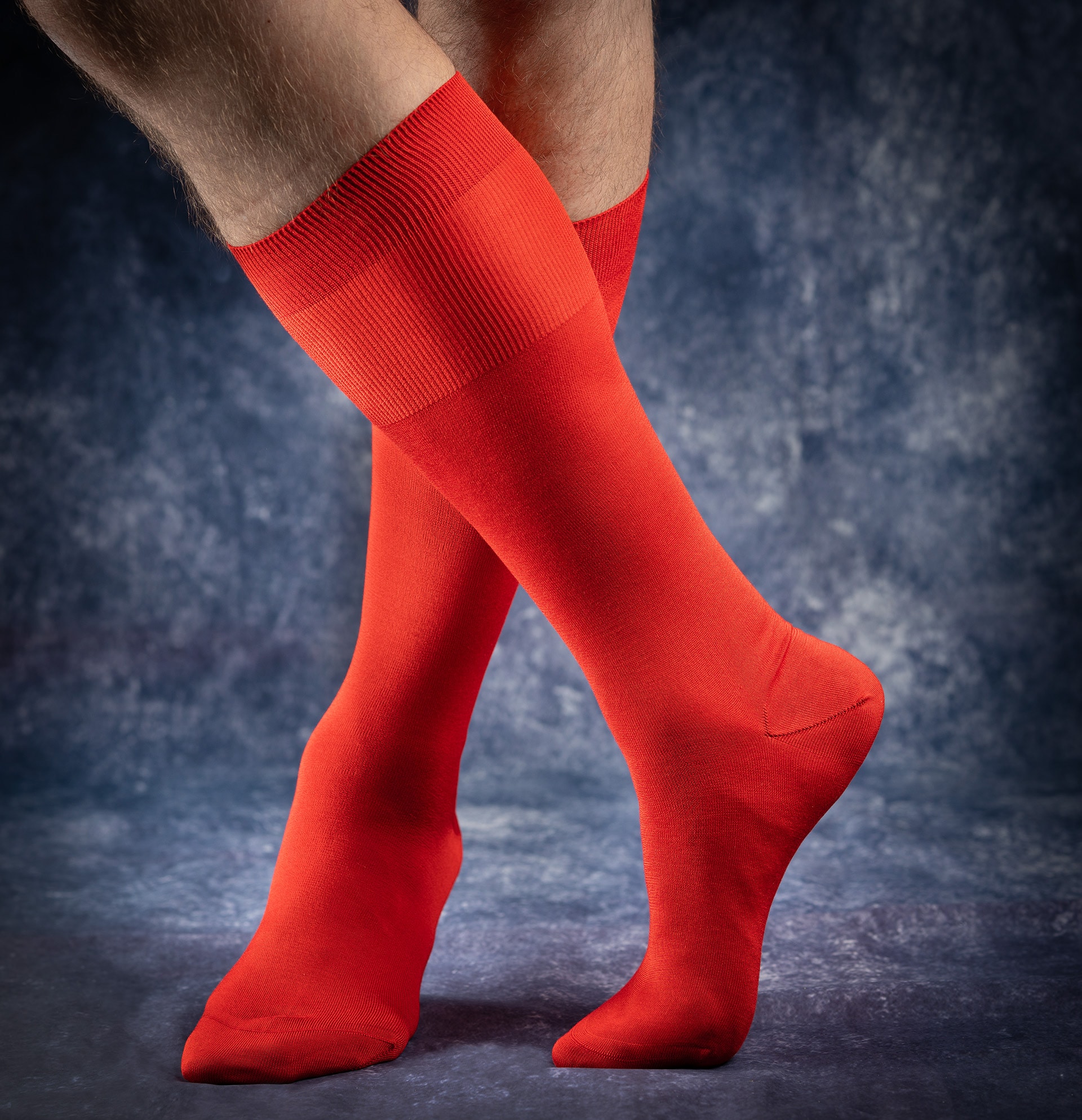 Before it gets more weird, I'm just going to stop here and tell you what you need to know: The fit is amazing. They feel equally amazing. I recommend you go out and buy these socks for the experience and to have a unique story to tell, when someone inevitably comments on them (they should actually include a Q&A for these socks).
For the right outfit they are the icing on the cake!
One of the world's most exclusive luxury brands.
Based in northern Italy, and starting in the early 1800's as a wool trading company, Loro Piana has continously developed and expanded through the last two centuries, and now pride themselves of producing some of the finest yarns, sourced from the most rare and expensive raw materials.
Everything Loro Piana manufactures exudes luxury and quality, which is one of the reasons that most of their products cost a small fortune. Their socks are no different and I have had the honour of spending a few days, wearing a pair of pure cashmere socks priced at €170 (yes – that's one hundred and seventy euro for one pair of socks!)
You immediately know you are holding a quality product, when you see and touch the fabric. Putting them on confirms your first impression. These socks are ultra soft and VERY comfortable to wear.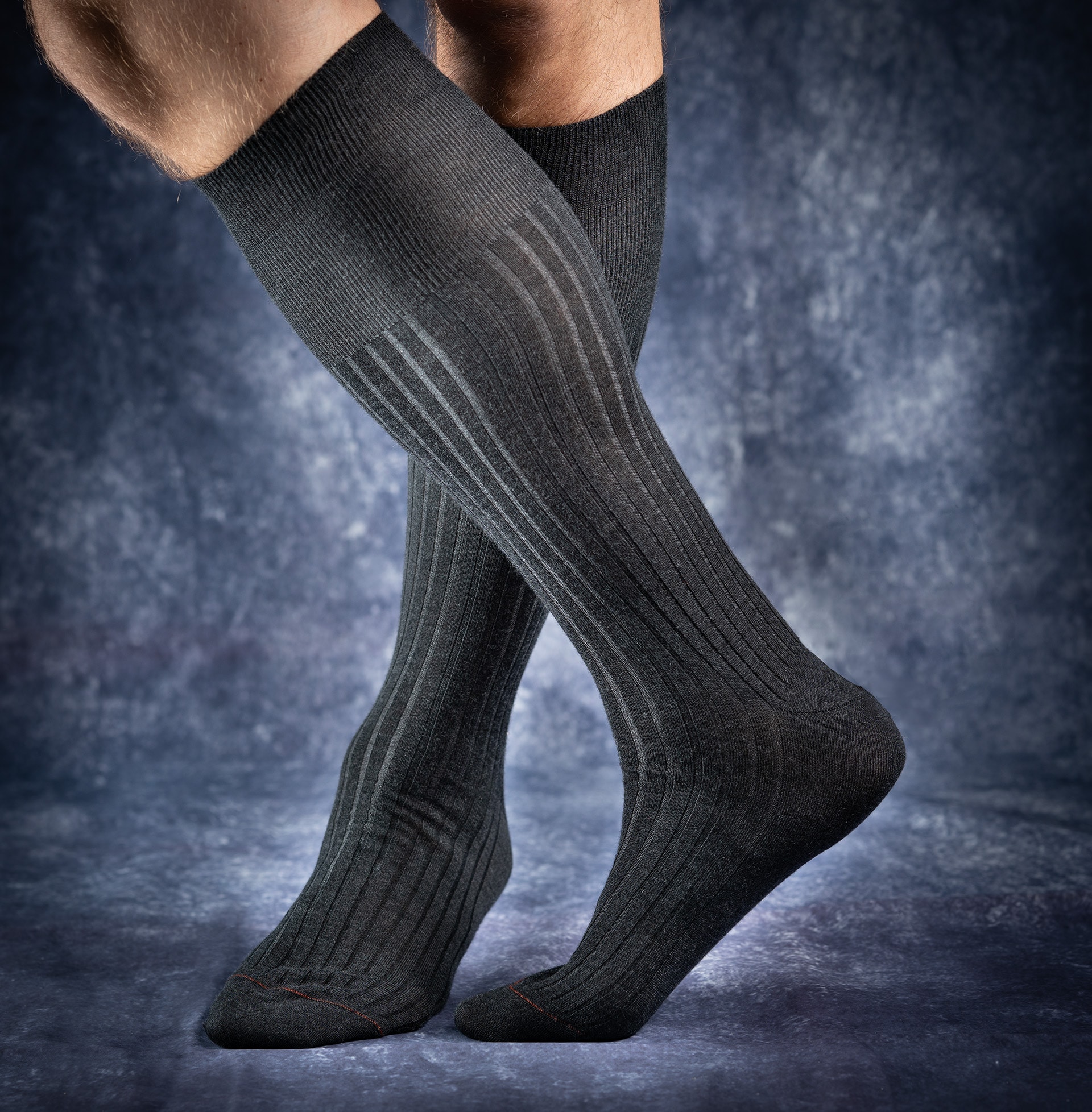 I imagine this is how it feels, to go for a walk in the clouds..
The cashmere lets your feet breathe, so no issues with damp / moist wearing these. Seams, elastics and overall quality of the socks are spotless. However that's true to several of the other socks in this review as well.
Though cashmere is super soft and comfortable, I think I actually prefer the sleek, thin silk and cotton socks most of the time – but during the cold season, it's hard to beat the feeling of putting on a pair of Loro Piana cashmere socks.
Of all the brands in this article, Loro Piana probably has the smallest selection, but I am assuming they are not producing thousands of socks every day due to the price tag.
And speaking of price… I can't really see how anyone would ever be able to justify paying this price for a pair of socks. In case you are super rich – then good for you – but I would suggest setting up the following rule of thumb: Whenever you purchase a pair of €170 socks, you give equal (or higher) amount to charity. In that case you've got my support, and I'm confident you will feel even better every time you put them on.
Producing some of the world's finest knitwear since 1784.
Claiming to be the oldest manufacturing factory in the world, and producing the finest knitwear on the planet, this article would not be complete without including John Smedley.
They specialise in mid-calf socks, and even though their selection is not the largest, you will surely find a pair of nice classic men's socks in colours that go with most outfits. Furthermore they often have products on sale, making it possible to do a great deal.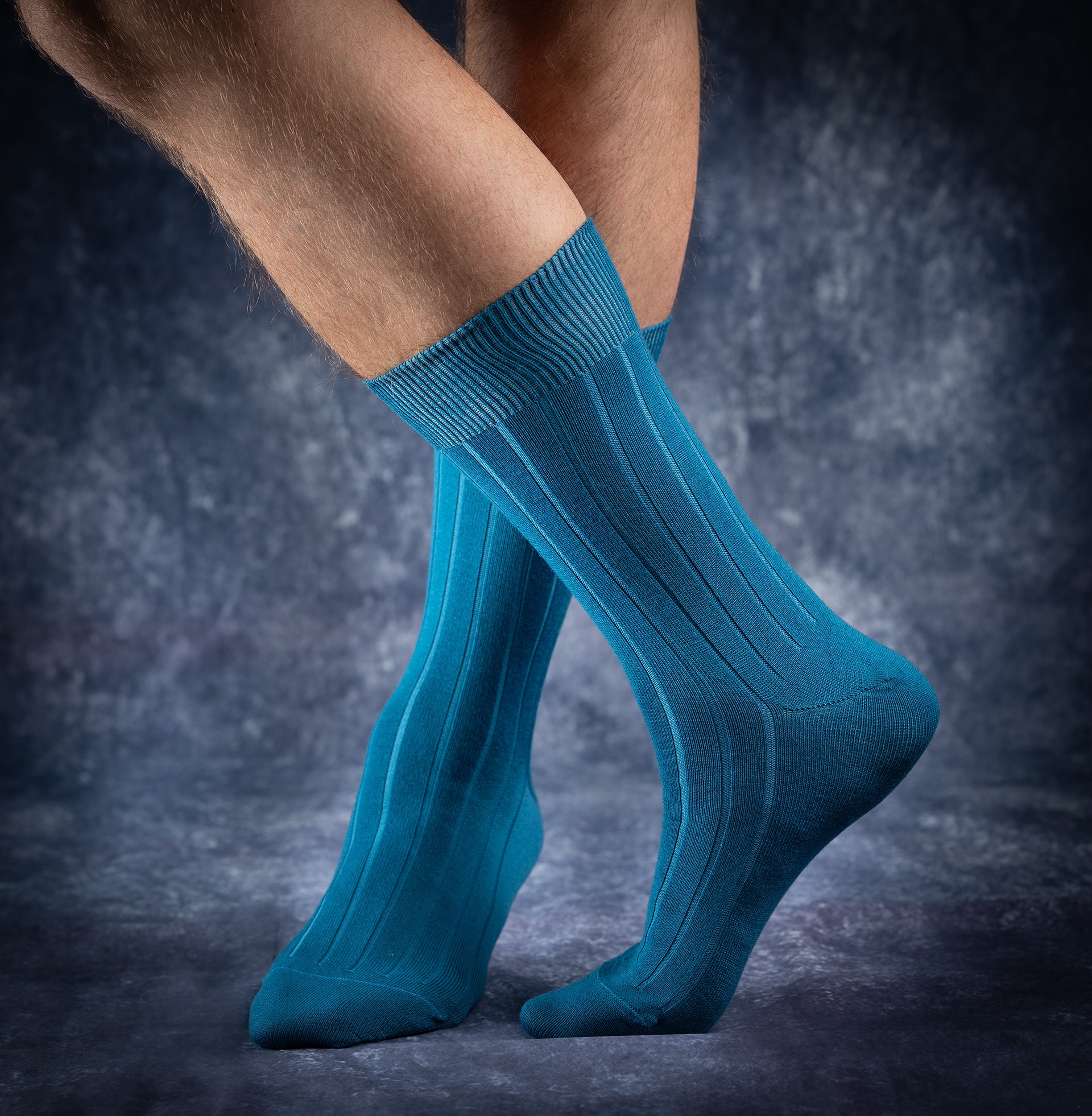 I bought two pairs. One from their "Omega" line made of Extra Fine Merino Wool costing €22 (top picture) and one from their Sigma line made of Sea Island Cotton costing €16 (bottom picture).
Compared to the other brands on this list, the John Smedley design is a bit more conservative, but the fit and feel of the socks are great. For the price that I got them (they were on sale), they were a great offer indeed. Both pairs for €20 including shipping – hard to beat.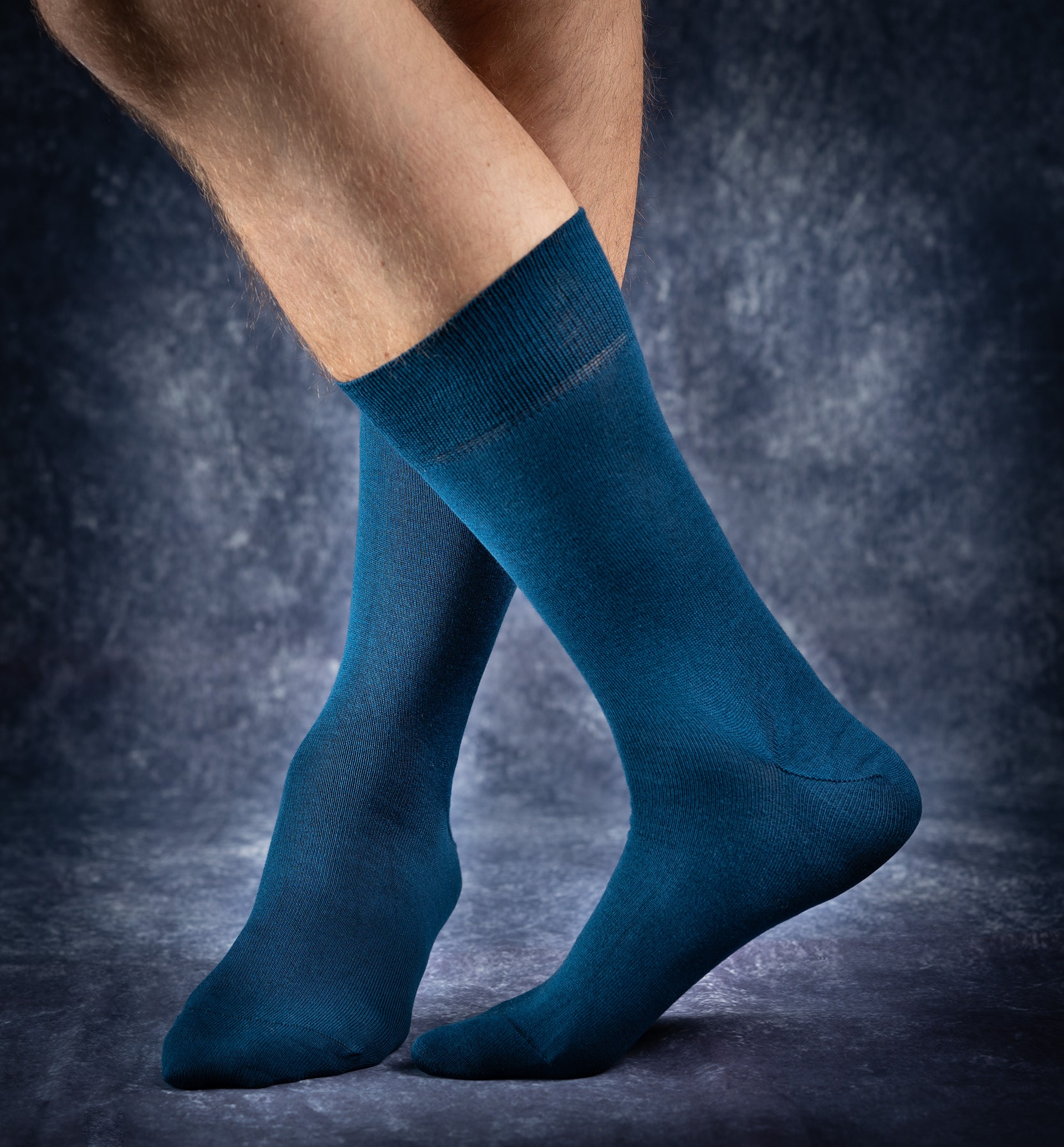 Let it be said though, that the quality of the sea island cotton and the design, does not match those of Pantherella. If they hadn't been on sale, they would have been priced almost at the same level, but they are not quite on par with the Pantherella regarding quality, feel and look.
However, their Omega wool socks are super comfortable to wear, and they're definitely elegant enough for the office or a night out. If you can get your hands on these at sale prices around €10, I promise you won't regret it.
I'm not too big a fan of the white color of the elastics, but overall the design is great and it's definitely not the last pair I have bought.
For more than a century this Italian fabric and fashion giant has been manufacturing products, not only for their own customers, but also for some of the leading fashion brands in the world.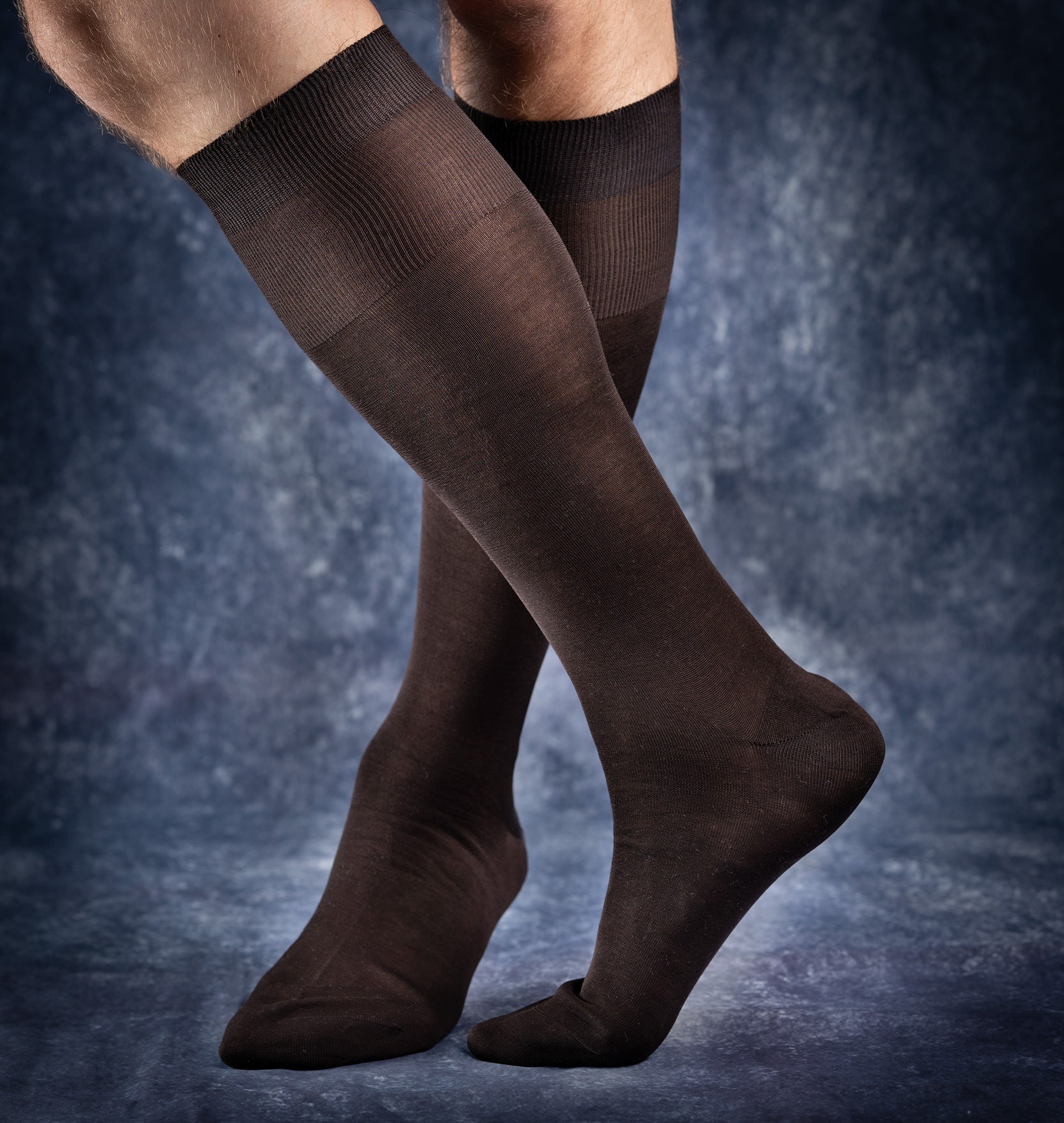 Last but definitely not least, Zegna is arguably the biggest producer of high quality fabrics, and one of the brands, that have played a big part in developing global fashion trends throughout history.
I bought a pair of plain over-the-calf brown cotton socks, and I must admit I was a bit sceptical, since €21 for a "long" pair of fil d'Écosse cotton socks from this brand is very reasonably priced. A bit more conservative regarding design compared to the Bresciani I tried, the quality and fit of the Zegna (for my feet and calves at least) is superb.
Even after washing they still look great and actually fit even better. Therefore I can without a doubt give these my best recommendations, and they have earned a fixed spot in my wardrobe for the years to come.
For those of you who wish to go completely nuts:
Vicuña socks with a pricetag of +€500.
I refrained myself from reviewing these, since I believe the product is more of a marketing stunt, than a product that any sane person would ever use.
Vicuña is currently (one of) the world's most expensive type of fabrics. Made from the wool of the protected national animal of Peru, products made of Vicuña are presumably the softest you can get your hands on, due to extremely thin and smooth fibers.
If you believe these are the perfect socks for you, you can buy a pair of Mazarin vicuña socks at Mes Chaussettes Rouges for €520, or a pair from Falke for ~€800, which come in a nice wooden box with a certificate, trying to convince you, that you've got some bang for your buck. A true bargain!
Final words and a piece of advice.
A formal night out, or just stepping up your business attire, any of the featured socks will surely elevate your style to a higher level.
Though I do have a few personal favourites, there is no clear winner here, and I will most likely be using pretty much all of these brands on a regular basis.
All of the products in this article are of very high quality. Therefore I urge you to try out some of the brands for yourself, until you find the exact fit and style you are looking for.
As a rule of thumb regarding length of socks, please note the following: If you're buying thin elegant dress socks (especially if they have any kind of pattern or special texture) – go for above-the-calf or knee high socks. They always look great, since they stay in place, and if you buy good quality fabric from one of the brands in this article, they will feel great to wear all day long. Just believe me on this one!
I hope you enjoyed reading this article as much as I did creating it. If you have further questions or need advice regarding any of the brands, please don't hesitate to reach out on social media.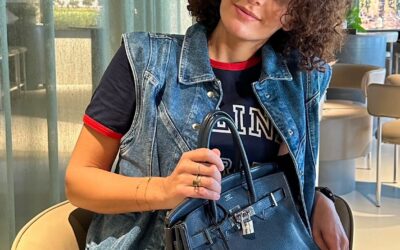 How to take care of your luxury bagJune 2023 Taking Care of Your Luxury Bag: Essential Tips for Longevity and Maintenance A luxury bag is not just a fashion accessory; it's an investment that deserves proper care and attention to ensure its longevity and pristine...