Staying in the €1.400 WOW Exchange Suite
When is the last time you checked into a suite with a fireplace, vinyl record player, and a round bed? We're just naming some of the luxury amenities that make the WOW Exchange Suite stand out. Centrally located (close to Dam Square) in Amsterdam and spanning over two buildings, W Amsterdam has a lot to offer. From an award-winning spa to a Michelin starred restaurant, even the most demanding luxury travelers will find what they need here. We got the opportunity to stay and review one of their best suites – the magnificent WOW Exchange Suite; a 74 sqm. / 796 sq.ft. beauty filled with designer & luxury lifestyle items and amenities.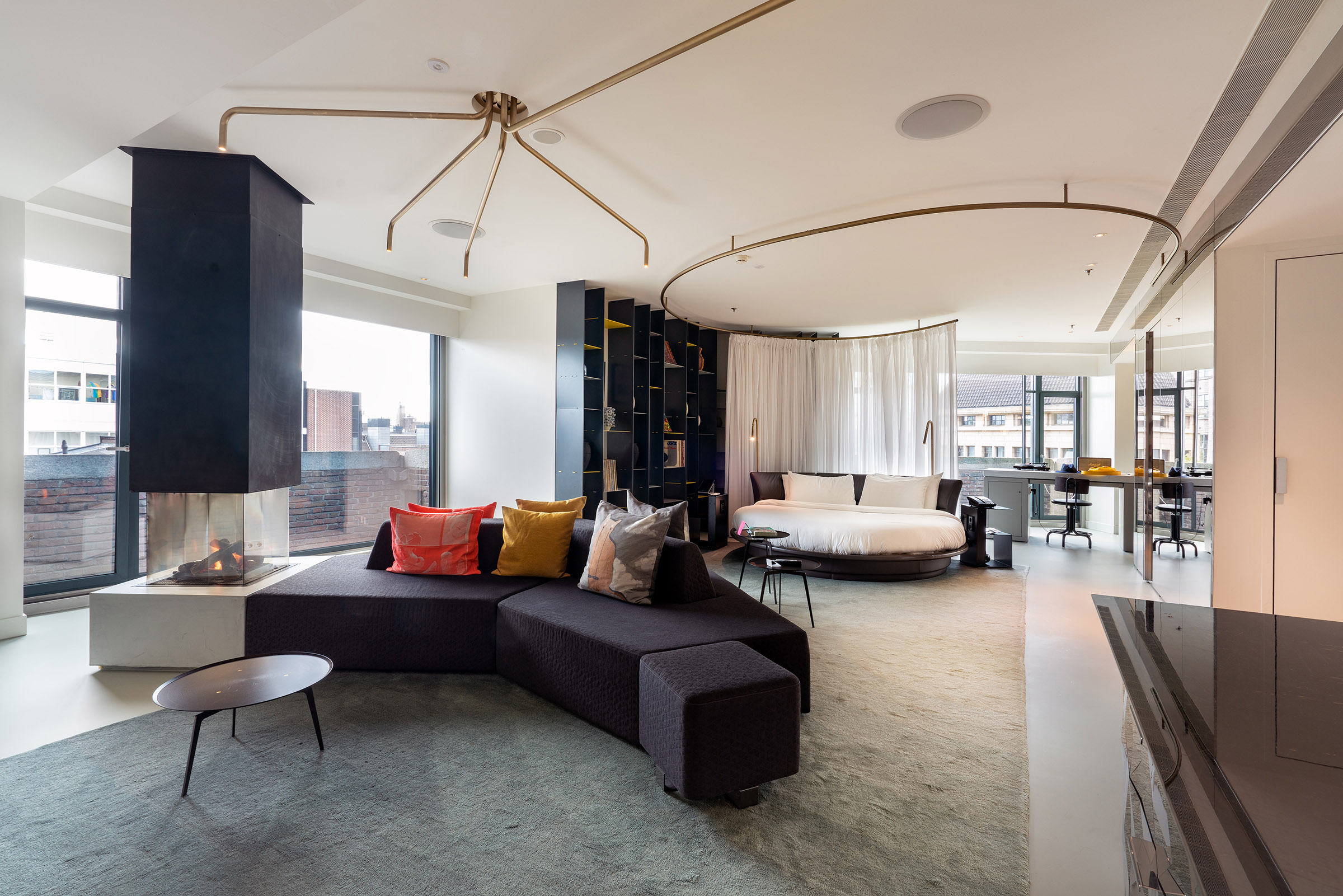 The open layout of the WOW Exchange ensures lots of space, while still providing an intimate atmosphere. 
We wouldn't have believed that having a fireplace in your suite would be so cozy. Furthermore, it's very easy to use, since it's powered by gas. A single click on a button and you have a super romantic setting, that provides plenty of heat, and is guaranteed to cheer you up – even if the weather is horrible and the stock market is down. This place makes you forget about any negative stuff, at least for a while.
It's not hard to get good video footage with surroundings like these.
W Amsterdam is only a few years old and welcomed its first guests in October 2015. All of the 238 rooms/suites are classy, modern, and stylish. There's definitely a cool vibe about this place, that makes it stand out from most other hotels at this level. It's the first time we stay at a W hotel, but it's not the last!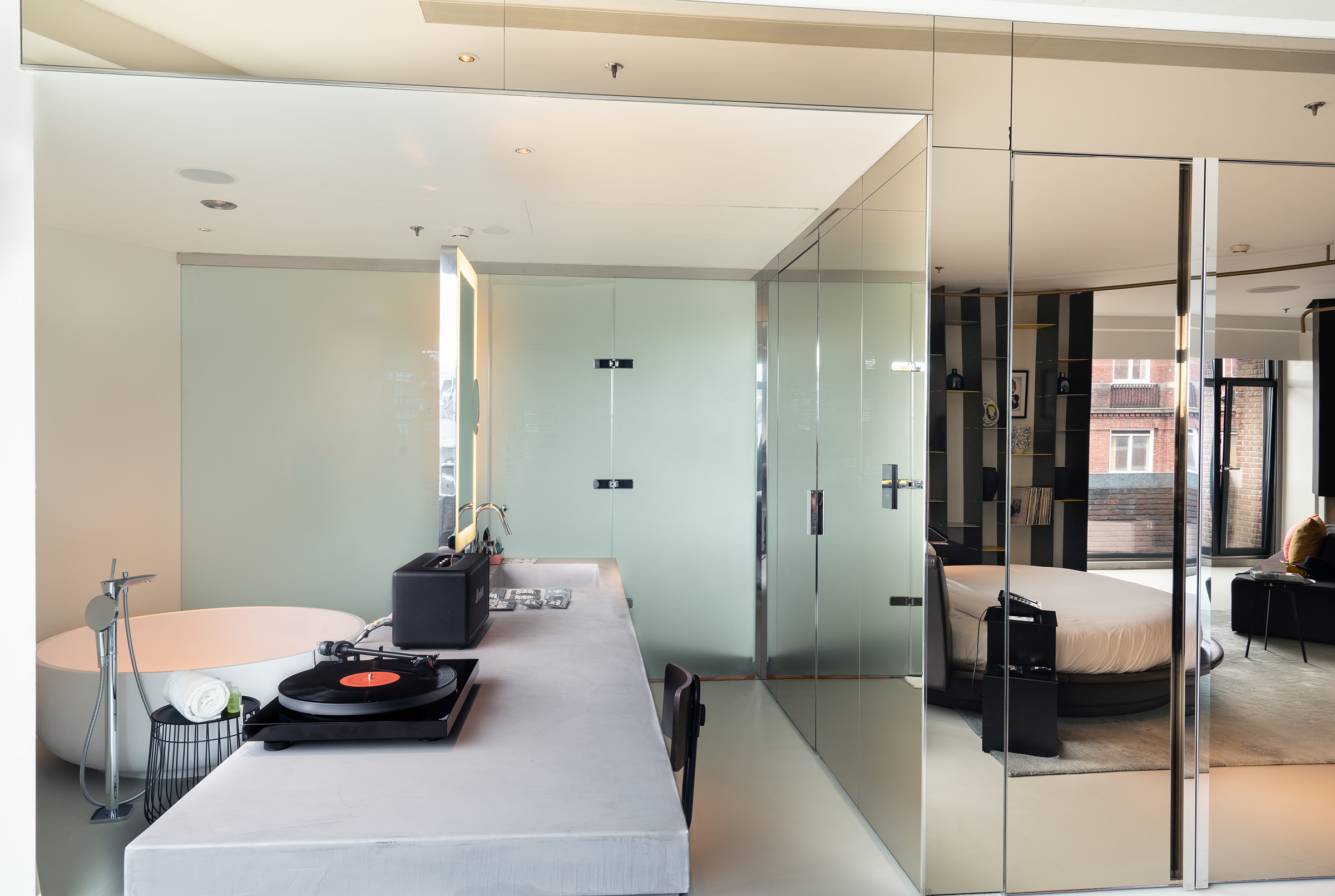 Enjoying life in the big round soaking tub – sipping champagne while listening to old jazz records… That's the definition of suite life!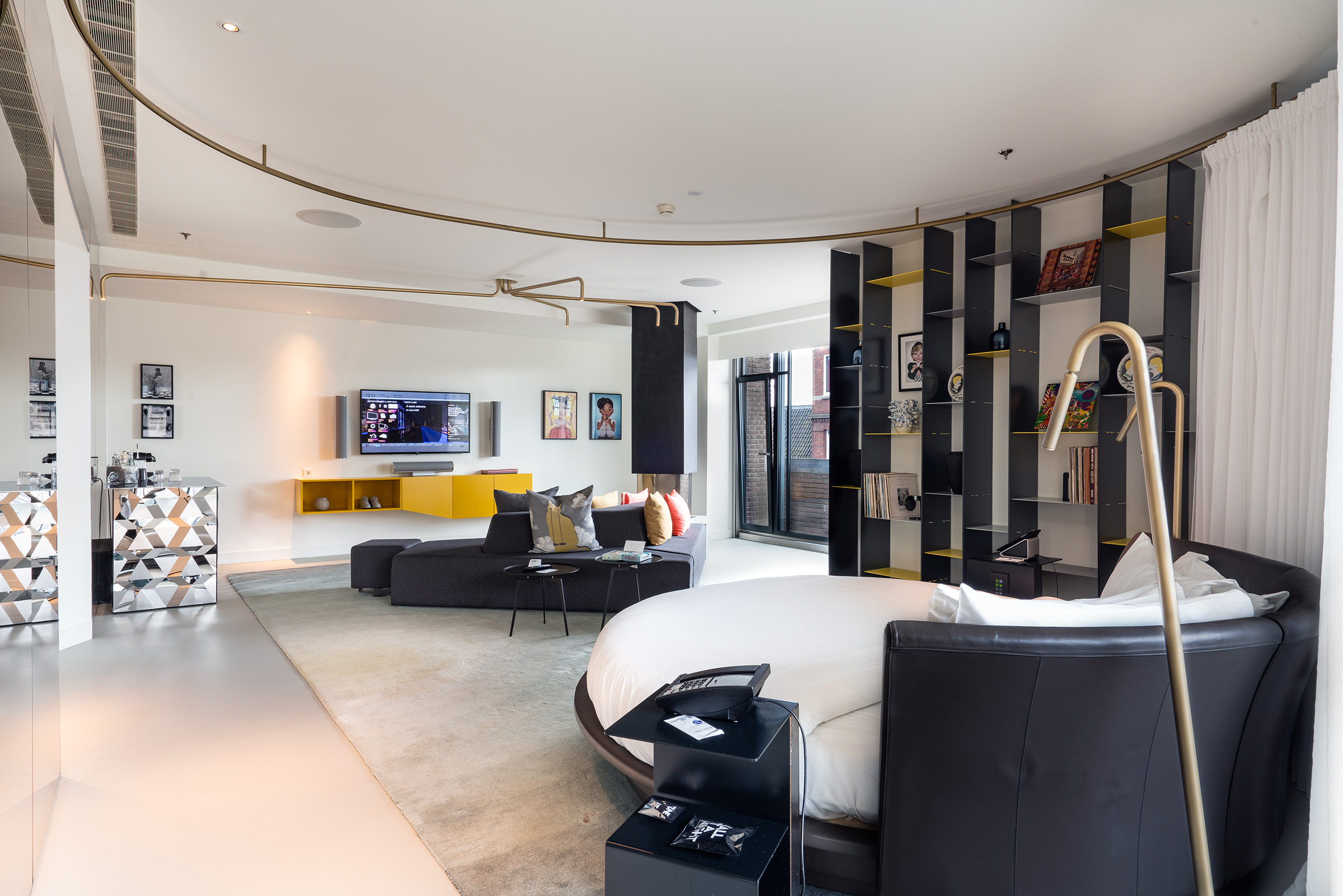 Honestly, who doesn't like this design and layout? If you plan on having guests, you can't have much privacy though, but who cares – this suite makes you feel social!
In the Bank building, you will find a nice luxury shop, lounge area with a pool table, The Duchess restaurant (1 Michelin star), and the award-winning AWAY Spa, which is a must-visit when staying at W Amsterdam. Furthermore there is a well equipped gym, so you can burn off those extra calories you are bound to gain during your stay.
A few video clips from the AWAY Spa in the old bank vaults. Epic experience!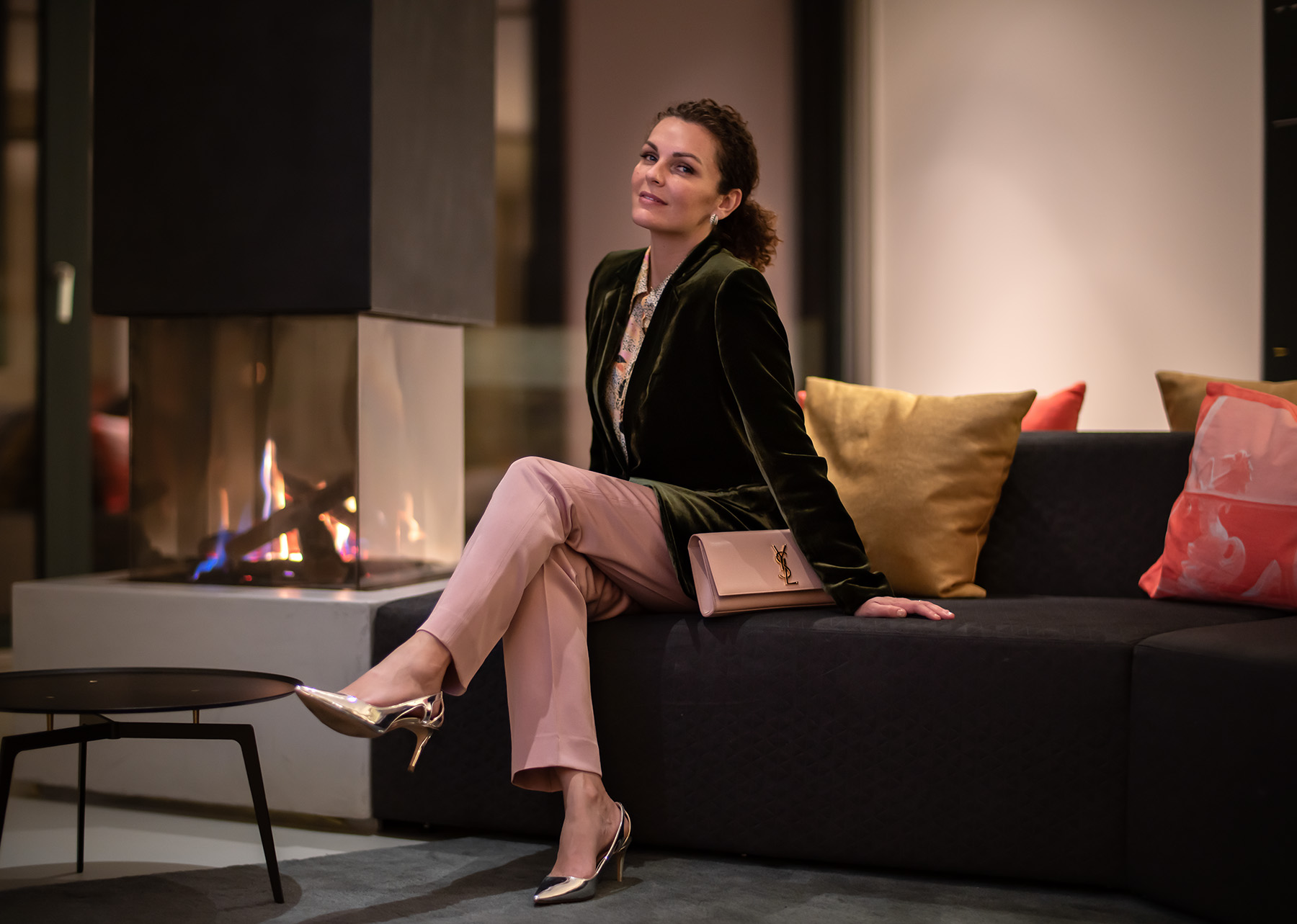 Relaxing by the fireplace at night is just as cozy as it sounds. It makes the suite feel like an exotic home away from home.
If you made it this far, why don't you check out our Youtube video below – and please remember to subscribe to our channel, we truly appreciate the support! 🙂
Time for the verdict and a few final words. The scores reflect our honest opinions – we are not influenced in any way by the hotel or other stakeholders.
The dining options are fantastic – and the quality of the food we tasted was exceptional. Due to the lockdown we didn't manage to try The Duchess, which looks absolutely insane! We did however try The Butcher, Mr. Porter, drinks at the bar + in-room breakfast. Everything was super delicious – big round of applause to the staff!
The award-winning AWAY spa in the old bank vaults is a unique experience, that you need to try when staying at W Amsterdam. Just take our word for it!
The service is above what you would expect – even at a luxury hotel. Warm, kind, social people all around (we met quite a few different staff) and ultra fast service.
If you're staying in the Exchange building, you will have to cross the road to the Bank building in order to access the spa. It was quite amusing crossing the main road in a bathrobe, but if you stay for longer periods of time and plan on using the spa a lot, you might want to secure a suite/room in the Bank building.
Parking is very expensive in Amsterdam, so if you're arriving by car or have a rental car, please be aware that the parking will set you back €60 per day at the hotel. If you decide to park elsewhere in the city, you will still have to pay a minimum between €30-50 – ouch!
If you've read / seen some of the other suite reviews, you probably know how we rate the suites / hotels we stay in. Some of the scores refer only to the suite, some only to the hotel, and some scores refer to both. Add them all together, and you have the combined Suite Life score of the stay.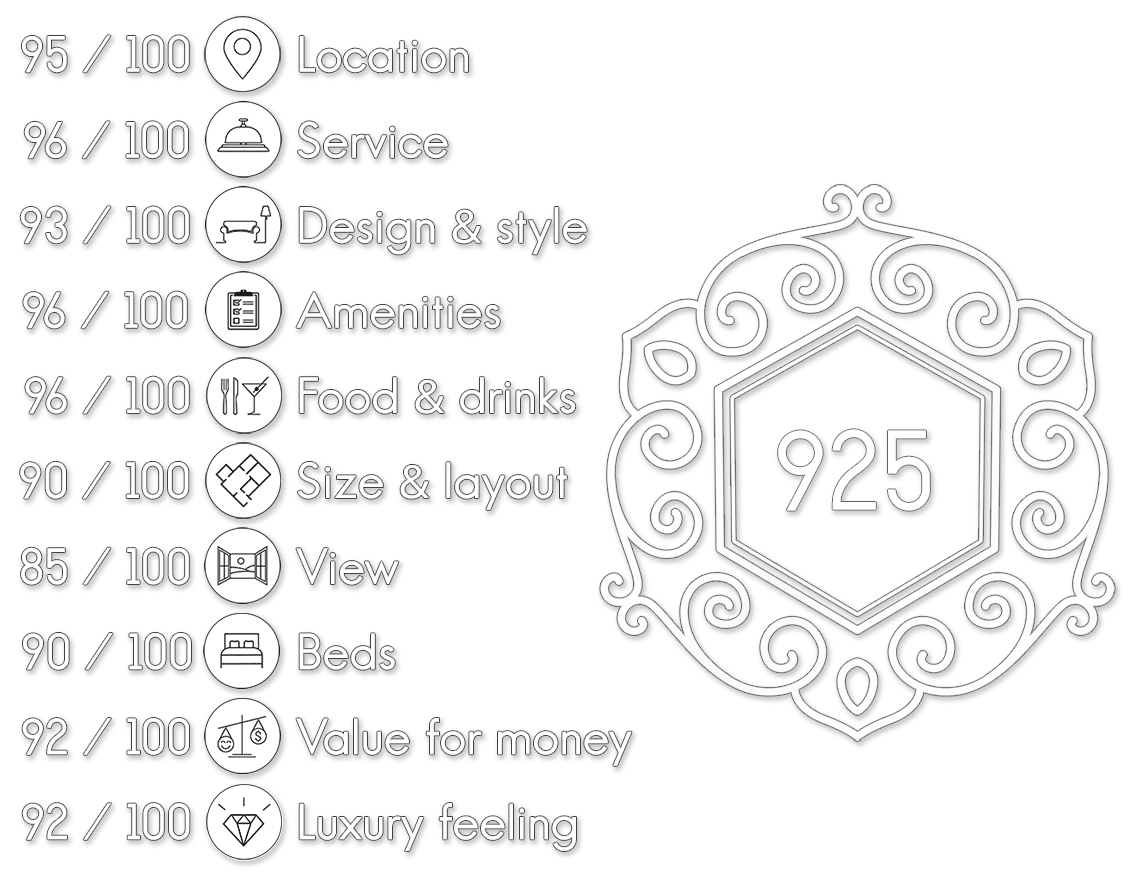 All elements are rated from 1-100 points. Please see the guideline below.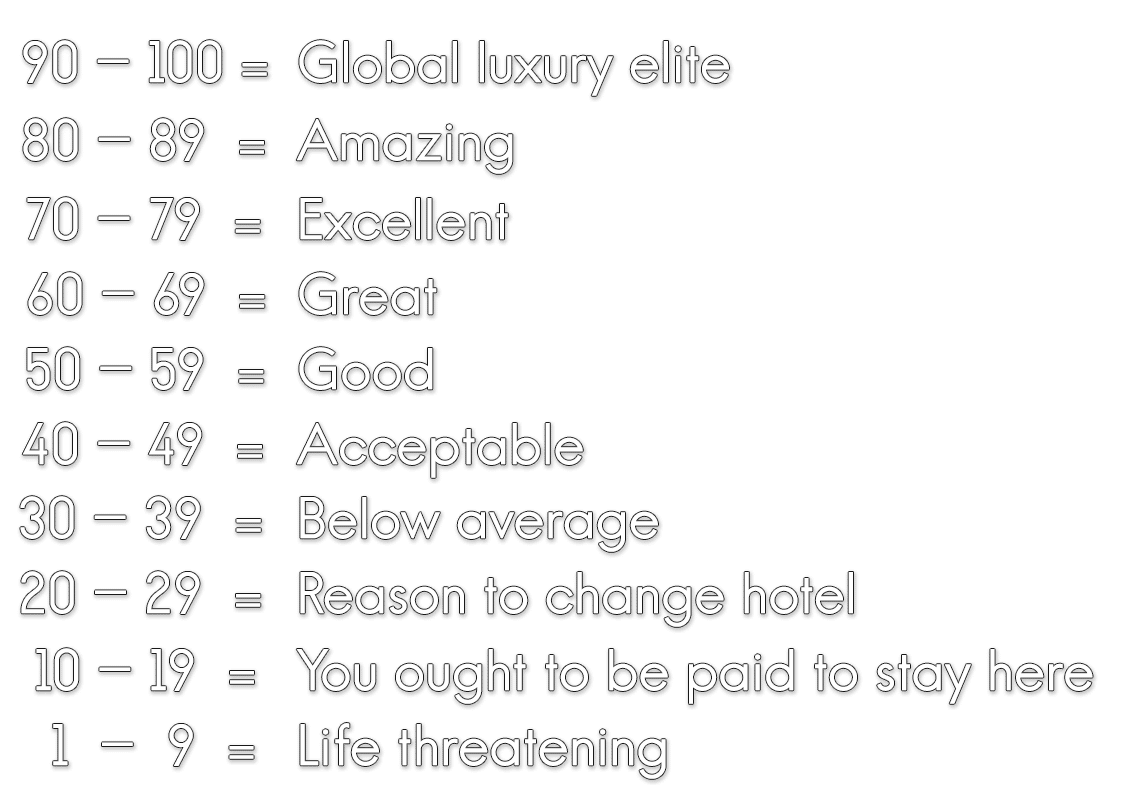 We can highly recommend the WOW Exchange Suite at W Amsterdam. There were a lot of "first times" for us (round bed, round bathtub, record player, fireplace) and it really added to the luxury feeling and overall atmosphere. It's a suite that will impress everybody who stays here. It's perfect for a romantic weekend in Amsterdam!
Thank you very much for reading. If you like luxury hotels and articles like this one, please don't forget to bookmark this page.
Next time we review one of the best, but also one of the "cheapest" suites we have ever stayed in. Don't miss out on this one!
Take care and stay safe!
/Elo & Per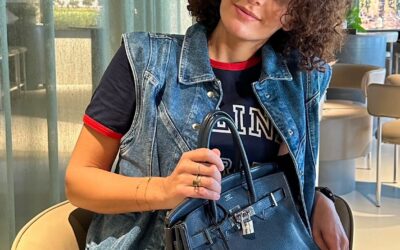 A luxury bag is not just a fashion accessory; it's an investment that deserves proper care and attention to ensure its longevity and pristine condition.
read more