TWENTY SEVEN Amsterdam review
The ultra luxurious Rooftop Stage Suite
There's luxury and there's ultra-luxury! Rarely is the latter affordable for the broader society. However, at the fabulous TwentySeven hotel in Amsterdam, you can feel like royalty for an extremely reasonable price. Centrally located on Dam Square in the heart of Amsterdam, TwentySeven is a treasure waiting to be discovered. We got a chance to stay in one of their signature suites – the Rooftop Stage Suite. The photos should speak for themselves, but if you want to know more, check out our Youtube video (also linked at the bottom of this post).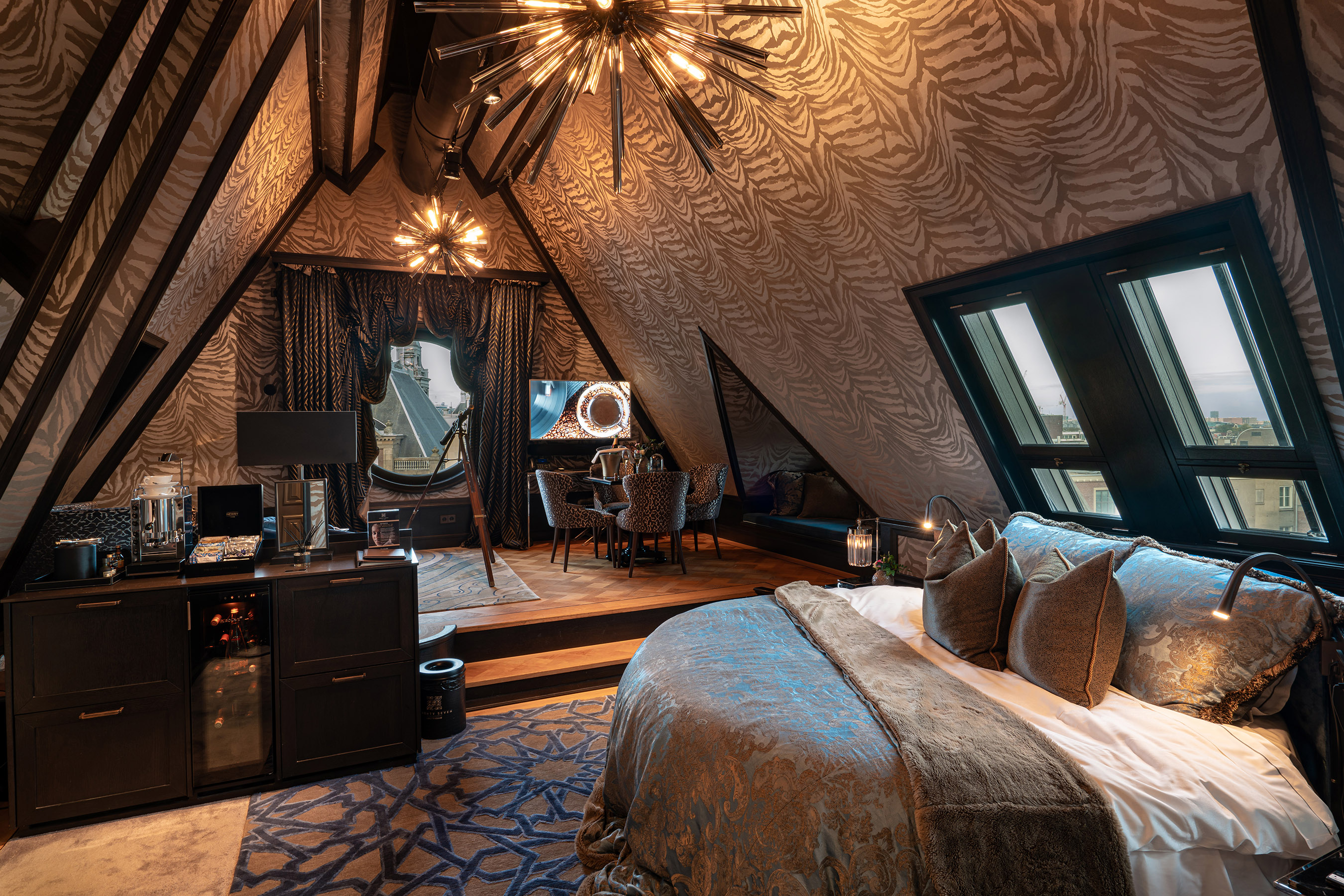 Be careful of your jaw when entering this suite. It will drop to the floor. The level of detail is extreme!
Hotel TwentySeven is an all-suite boutique hotel (16 suites in total). It's only a few years old and the mastermind behind it is the famous two-time winner of the Hotelier of the year award Mr. Eric Toren. He wanted to create a dream environment with the highest level of quality in all the details – sparing no expense. We hereby testify that Eric and the team behind TwentySeven have succeeded in every possible way! This is a place you go for the experience, and to elevate your quality of life.
A few clips from the amazing Rooftop Stage Suite.
All the suites are swathed in luxury fabrics, and there is nothing left to chance. Everything is exactly where it should be. The designers and architects deserve a standing ovation. This is luxury taken to another level, and we are incredibly grateful that we get to add this experience to our list of unforgettable memories. We highly advise that you book a stay before the prices go through the roof. The word will spread, and this gem of a hotel will not be a secret for long.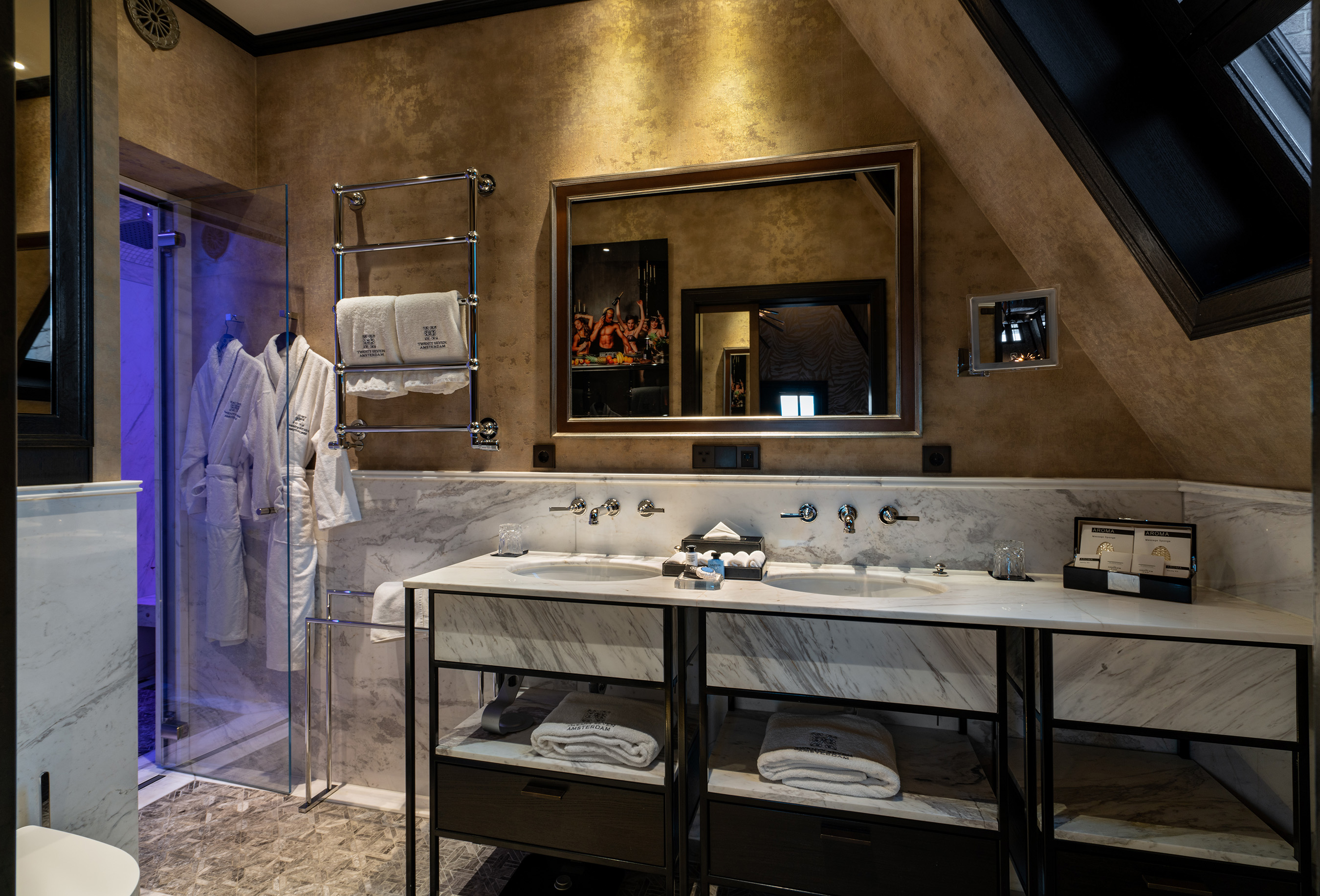 Every suite is equipped with a steam bath for two including rain showers and a super deep whirlpool bath for 2-3 persons. You will find plenty of Lanvin and Lalique amenities, which definitely adds to the luxury experience. Double sinks, super-soft bathrobes, automatic toilet, Dyson hairdryer, and the list goes on and on…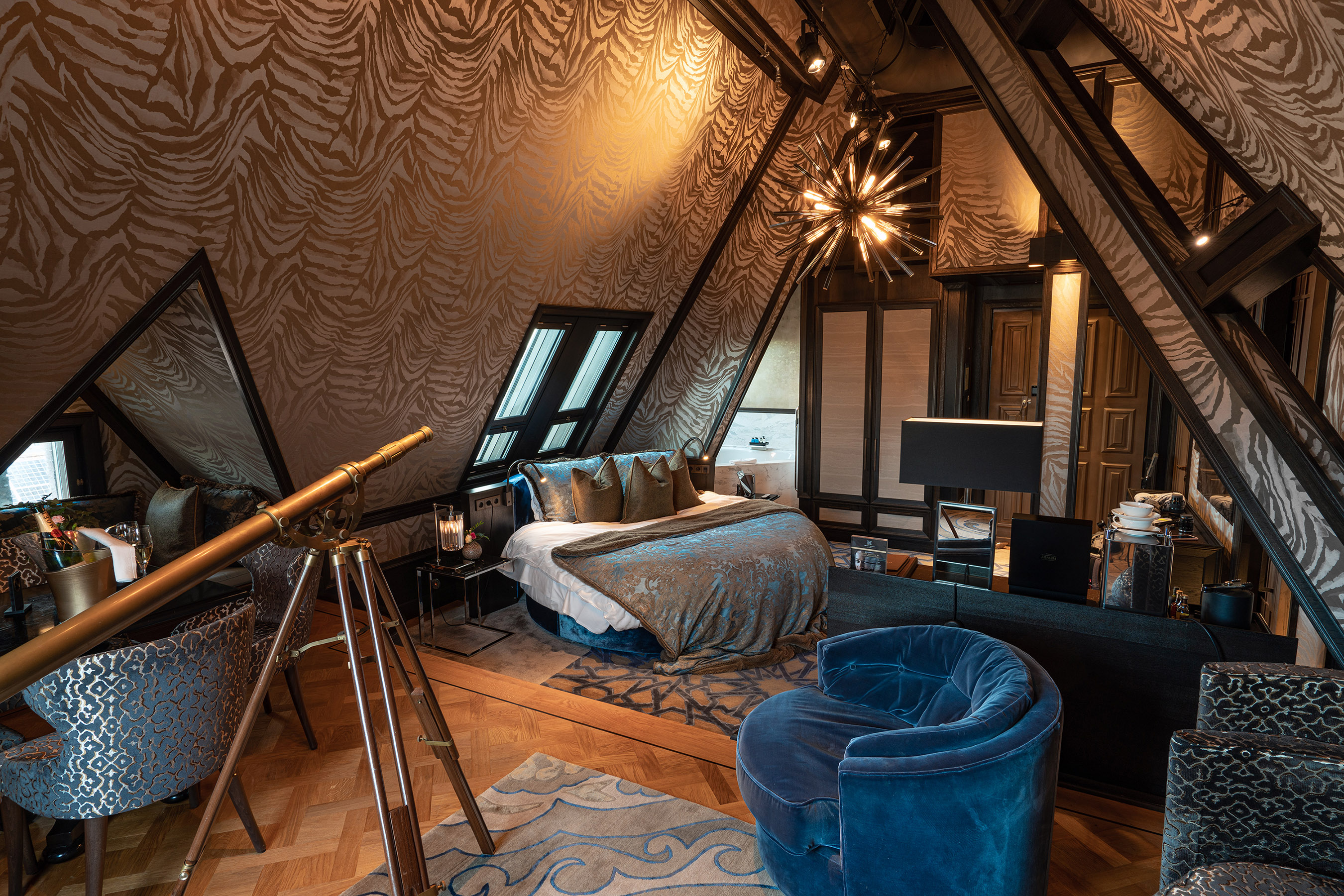 The design & style is out of this world. It's like entering a fairy tale. We love the small intimate places throughout the suite. In the corner, you can spot the whirlpool bath. Sipping champagne and enjoying life here really makes you feel blessed.
The round bed is one of the best we have ever slept in. Combined with quadruple pane windows that block all outside noise, you will have (probably) the best night's sleep ever. The telescope is a cool feature that lets you spy on the pedestrians in the street, or spot offers in the shops across the street 😊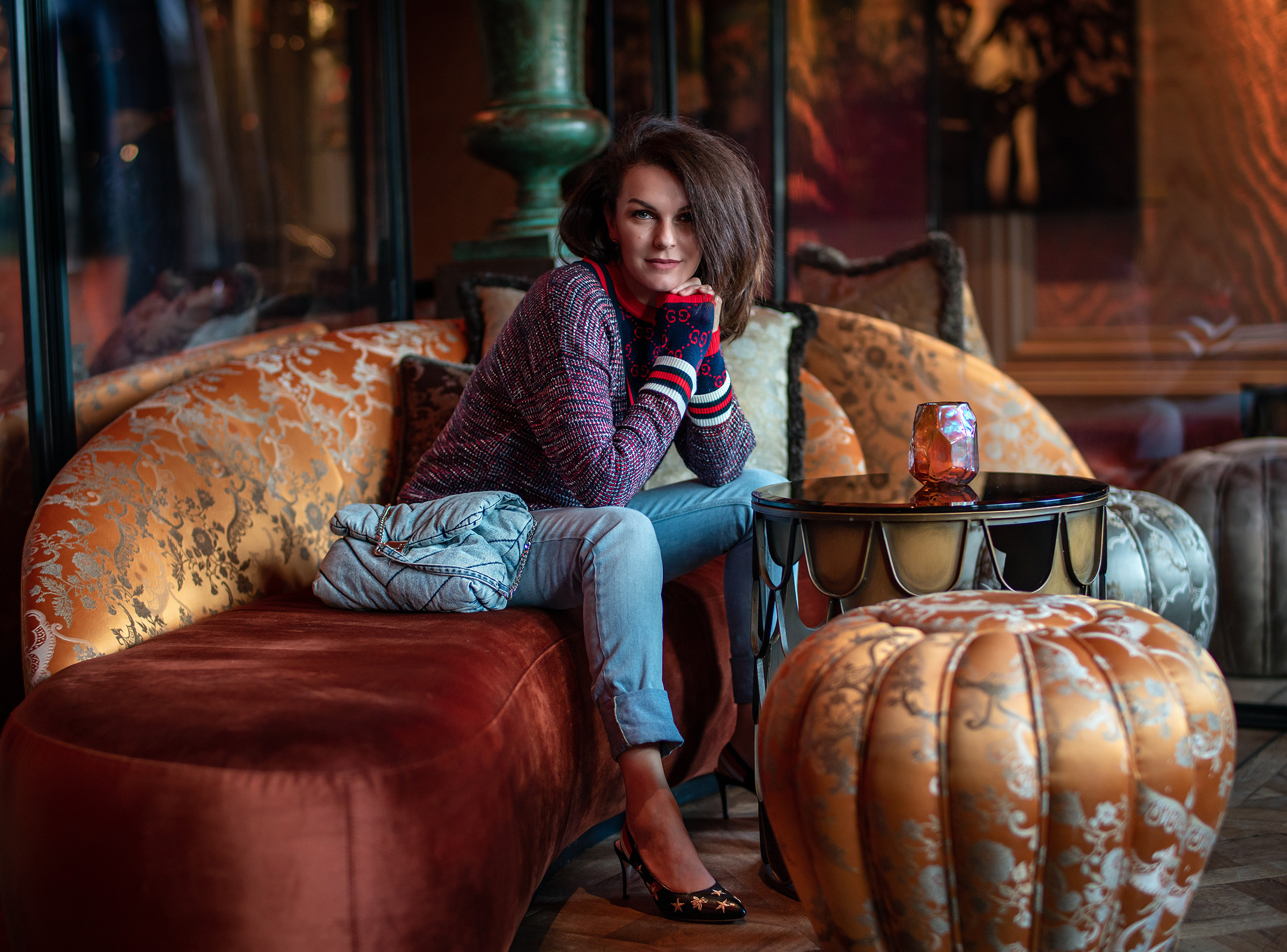 Relaxing in the lounge area by the bar – waiting for a cocktail. Everywhere you go in this hotel, you will find amazing design, furniture and luxurious details.
If you made it this far, why don't you check out our Youtube video below – and please remember to subscribe to our channel, we truly appreciate the support! 🙂
Time for the verdict and a few final words. The scores reflect our honest opinions – we are not influenced in any way by the hotel or other stakeholders.
The design & style of this hotel and suite is sublime. Throughout our stay we continued to find new features and details. Much more than we can mention here.
The food & drinks are of super high quality. The one-star Michelin restaurant Bougainville will spoil your senses with artistic and delicious gourmet experiences. If you're just in the mood for a drink, you have some of the best bartenders in the Netherlands waiting to create exotic cocktails from a vast selection of high-quality spirits and liquors.
The service is above and beyond. They will treat you better than family (ok, for some people that might not mean a lot, but you get my point). From you moment you enter, the kind staff will make sure you have everything you need – and of course, you have your own butler.
Obviously, nothing is perfect but the TwentySeven comes pretty darn close. There is no gym in the hotel, but they can easily hook you up with a private fitness instructor in your suite, if you need to burn some of the calories gained at the Bougainville restaurant. The hotel does not have a pool, but since you have a massive jacuzzi and a steam bath in the suite, you don't really feel you're lacking anything.
If you've read / seen some of the other suite reviews, you probably know how we rate the suites / hotels we stay in. Some of the scores refer only to the suite, some only to the hotel, and some scores refer to both. Add them all together, and you have the combined Suite Life score of the stay.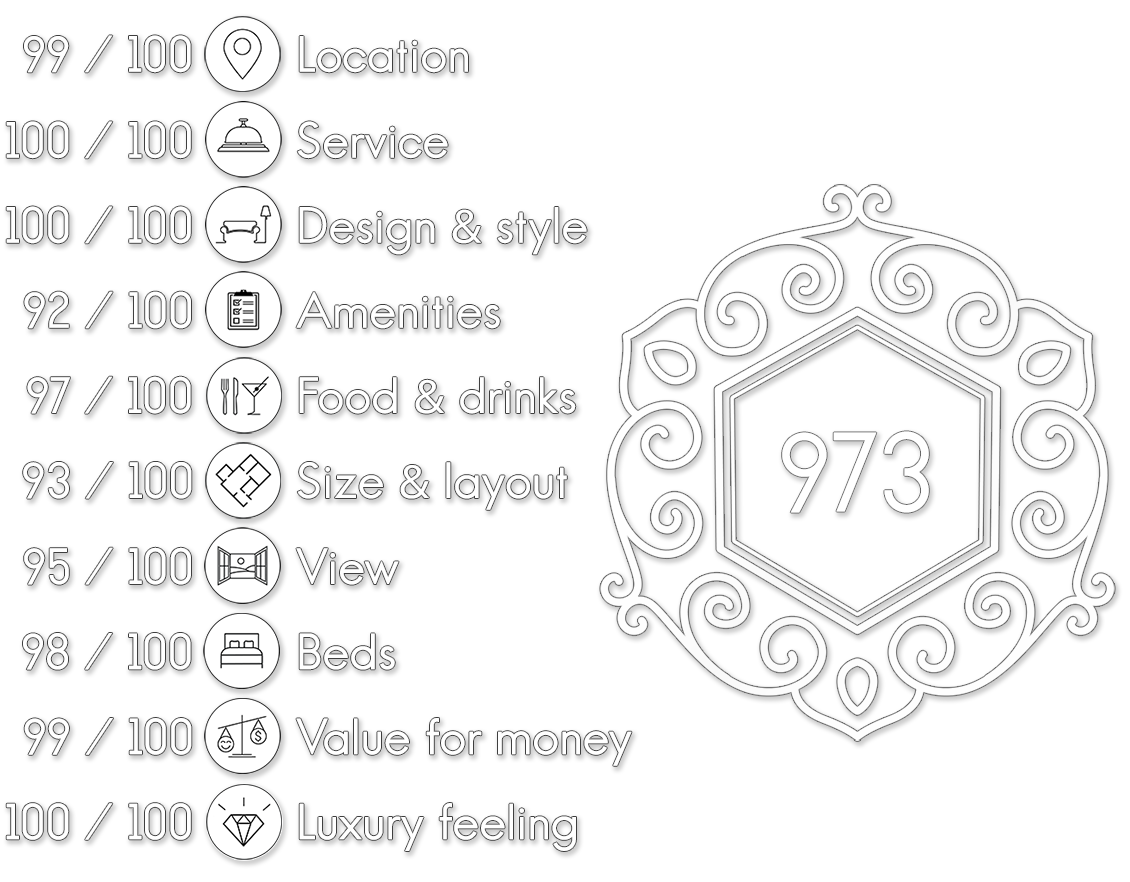 All elements are rated from 1-100 points. Please see the guideline below.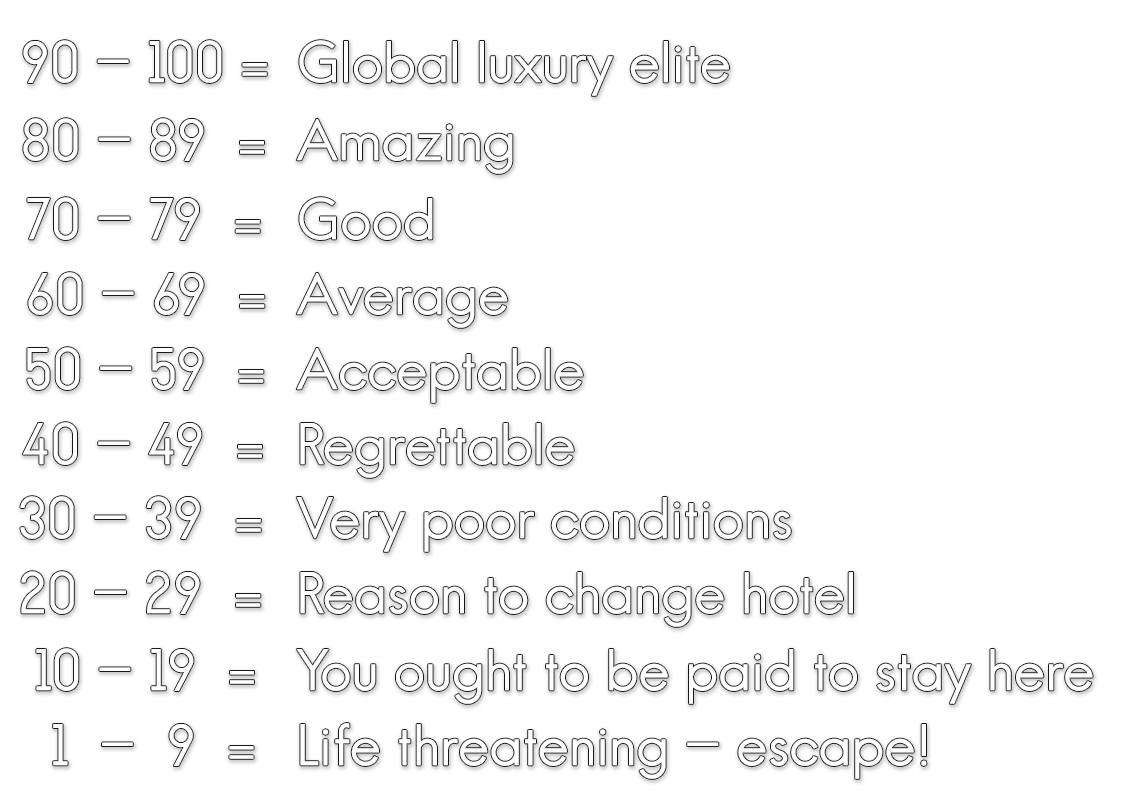 TwentySeven and The Rooftop Stage Suite get our highest recommendation. If you need a romantic getaway, look no further! This place creates memories for life, and we cannot imagine anyone not enjoying a stay here. Put it on your bucket list – you won't regret it! 
Thank you very much for reading. If you like luxury hotels and articles like this one, please don't forget to bookmark this page or connect with us on social media.
Take care and stay safe!
/Elo & Per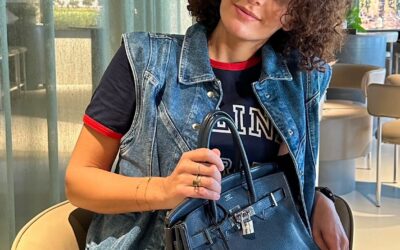 A luxury bag is not just a fashion accessory; it's an investment that deserves proper care and attention to ensure its longevity and pristine condition.
read more