The tie and dye, the latest trend that many celebrities are wearing during the quarantine! You either love it or hate it, but one thing is for sure; you saw it coming and leaving several times since its first appearance in the sixties. The tie and dye is having a major come back these days, and not only because Dior used the style for their last collection! No tie and dye kit needed, only bleach. Wanna know more? Read on!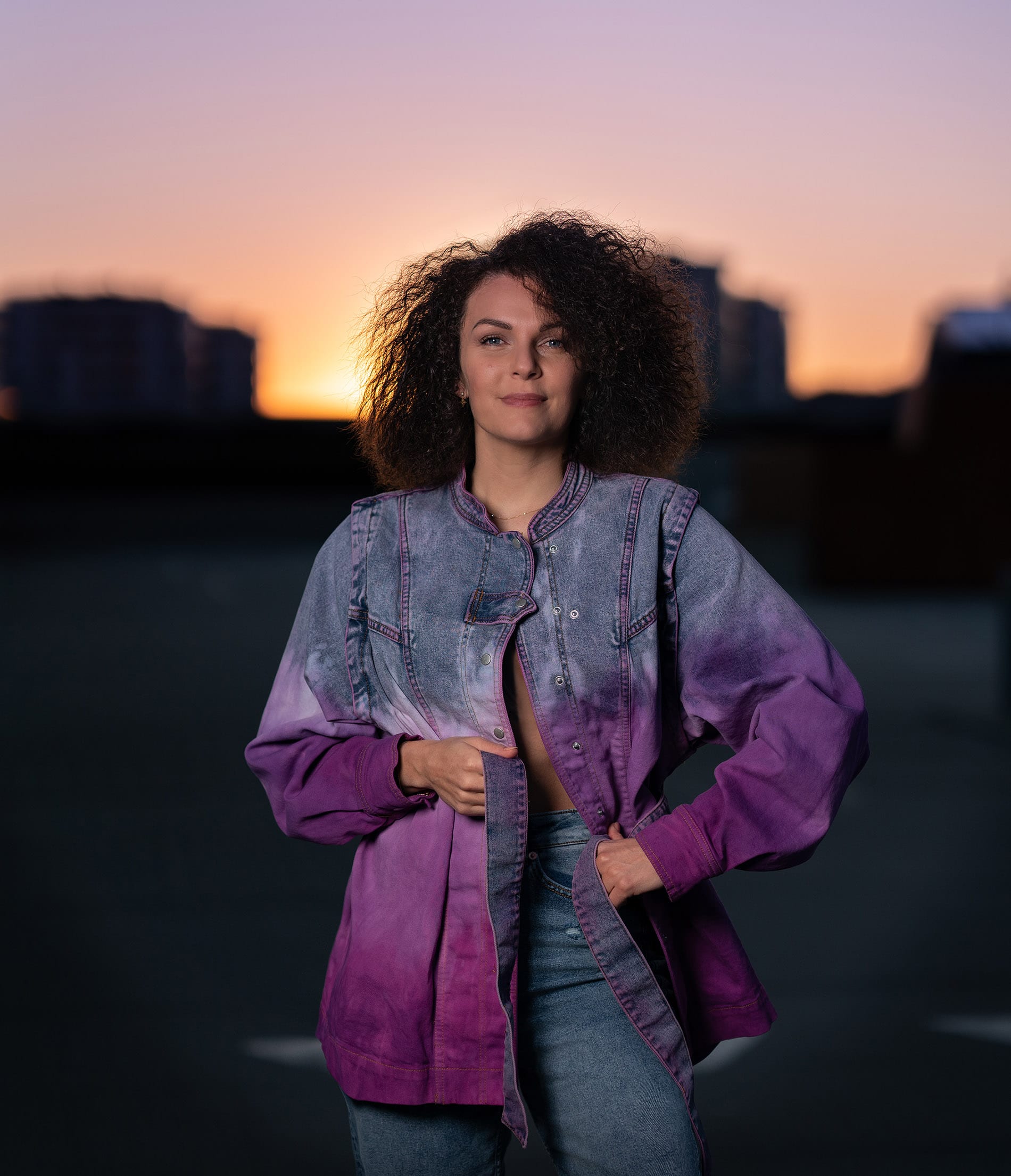 But Elo, what is tie and dye?
Glad you asked! I grew up with the tie and dye, and it feels like it's a technique I've always known. It's a customization technique and it's actually quite easy. You take a piece of clothing, tie it in a certain way – depending on the style you want, and then dye it with fabric paint – simple! Yes, it's easy to get a cool result,  but  you will need a bit of practice to create amazing results. I found a YouTube video for you, as images speak more than words.
I tied and dyed so much clothing during my young age (and destroyed a big amount too). However, I also go for the bleech and dye, which is more simple and faster. You like my denim purple jacket on the picture? I made it myself by using the instructions below: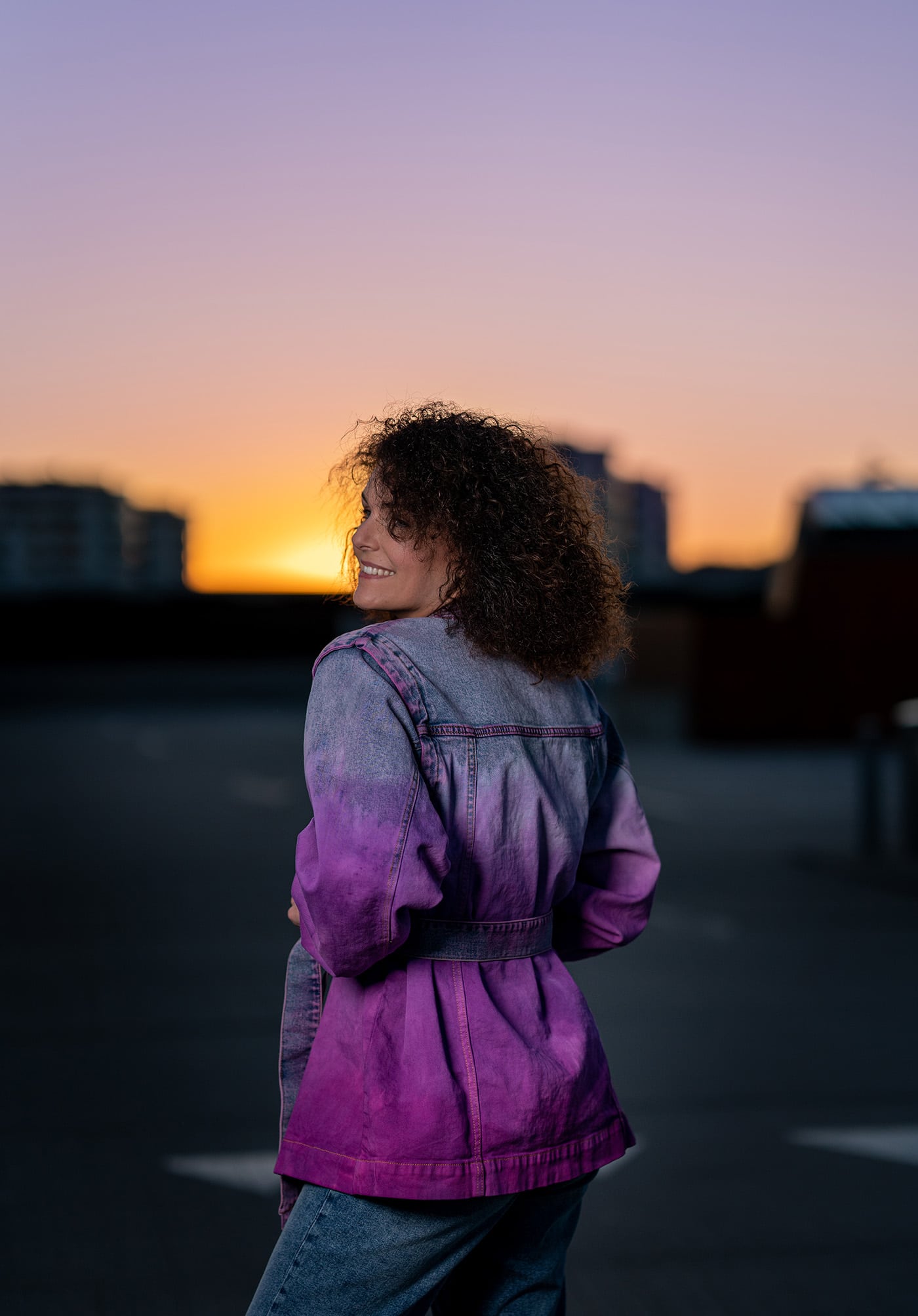 Start the experience on a cheap piece – my denim jacket is H&M (30euros), be sure it's cotton or denim.
Be aware that there is a huge risk to make a mess. So wear old clothes and gloves.
Pour pure bleach in a bowl and dip a part of the fabric in. Can be just the bottom, half of it, or the whole piece.
The bleach is going to start lightening the fabric. Be patient – sometimes it takes a while! Denim can get completely beige!
Rinse thoroughly as soon as you have the desired effect. Don't  wait, or the bleach process will continue!
Get rid of the used bleach and pour fabric dye in the bowl with warm water (follow instructions of the product). Even if it's made for washing machine, it will work!
Dip your piece in (I did just the lower part for my jacket).
Let it soak for half and hour, and put it directly in the washing machine for a 30 degrees short cycle.
Tadaaaa!
Yes! We're seeing so many celebs wearing the tie and dye pattern in casual mode – Vanessa hudgens, Gigi Hadid, Taylor Swift,… So far, 3 million Instagram posts on #tiedye and it's not finished! Give it a go and join the trend. It's good fun, and you'll feel productive, while acquiring a new skill. A good way to keep the mood up and staying fashionable at the same time. Plus the fact, that it's easier to show off on the social medias with stuff you created yourself – people will feel they HAVE to give it a like 👍😂
And this is how a vintage technique goes viral during the 2020 lockdown. Shutting down the shops – or even the majority of society, won't stop the real fashionistas. We have (most likely) already too much clothes in the closets, bleach, and the key factor: time! Find the "do not disturb" sign and claim your production facility by force. I recommend the laundry room or bathroom. Partner, family or roommate(s) will have to go elsewhere during these days of creative fashion production. However, don't go too crazy and dye everything within reach. The trend might last this spring – maybe beginning of summer. Most likely depending on the lockdown, but probably won't last much longer.
Have fun girls! If you are proud of your creations, send me pictures via email, I will post them on this article and Instagram  stories!
Cheers!
♥/Elo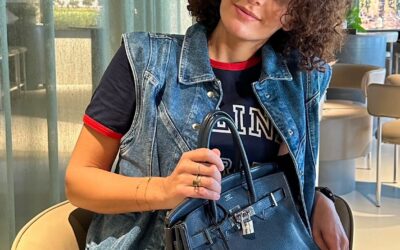 How to take care of your luxury bagJune 2023 Taking Care of Your Luxury Bag: Essential Tips for Longevity and Maintenance A luxury bag is not just a fashion accessory; it's an investment that deserves proper care and attention to ensure its longevity and pristine...