Do's and don'ts of the logo mania trend!
Impossible to miss these days, the designers all-over signature print is everywhere, and coming back again this season. Read on to play with the trend without looking like an advert!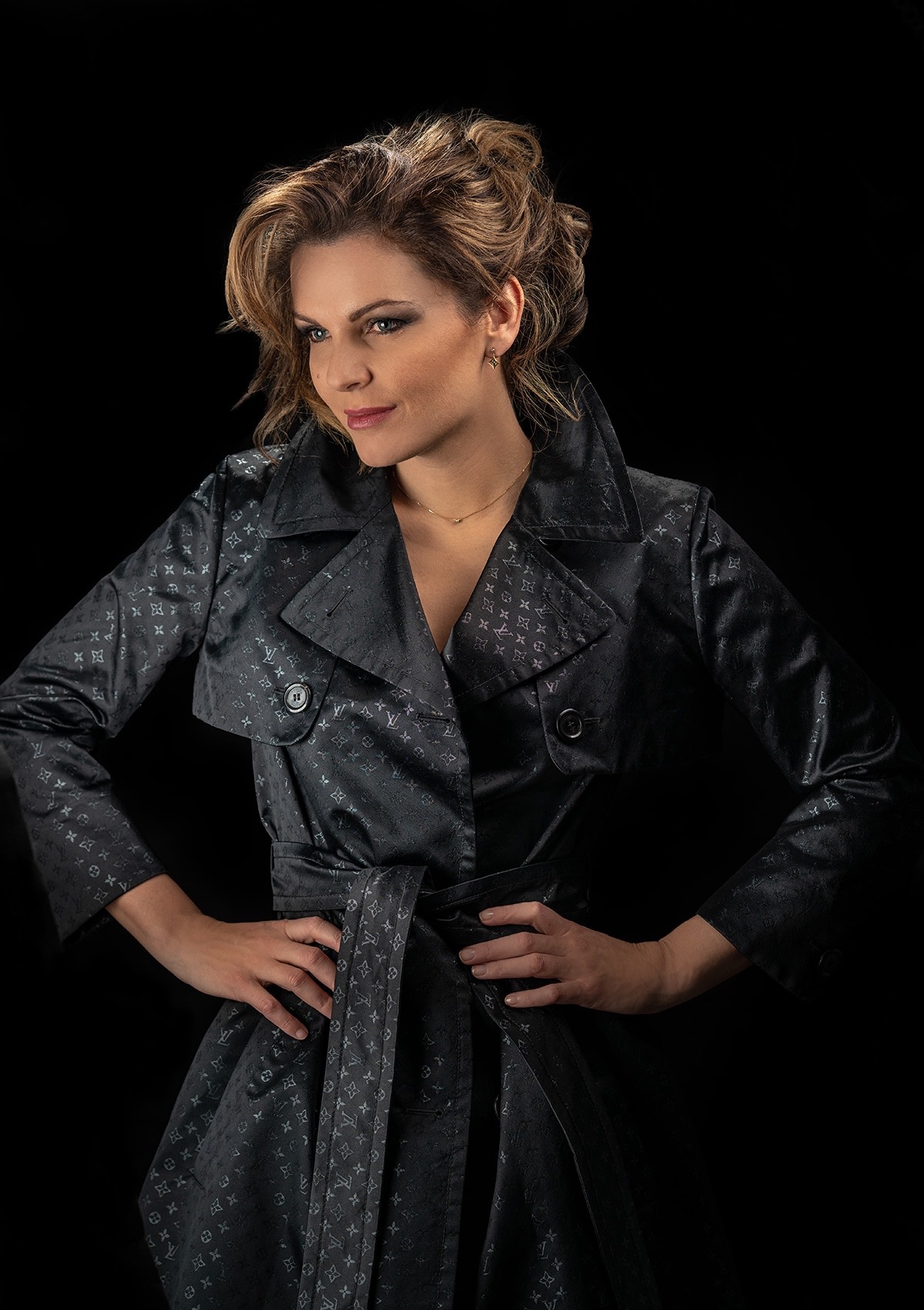 One monogram/logo at the time!
Don't go crazy! Even if you want to show off all the trendy logo clothes you have in one outfit, let's play subtle. One brand at a time! We don't mix logos or monograms, even if the colours match incredibly well together, or even if you saw Kim Kardashian doing it. Play with the colours of the logo you chose with the rest of the outfit, to legitimate this expensive choice in a well thought look.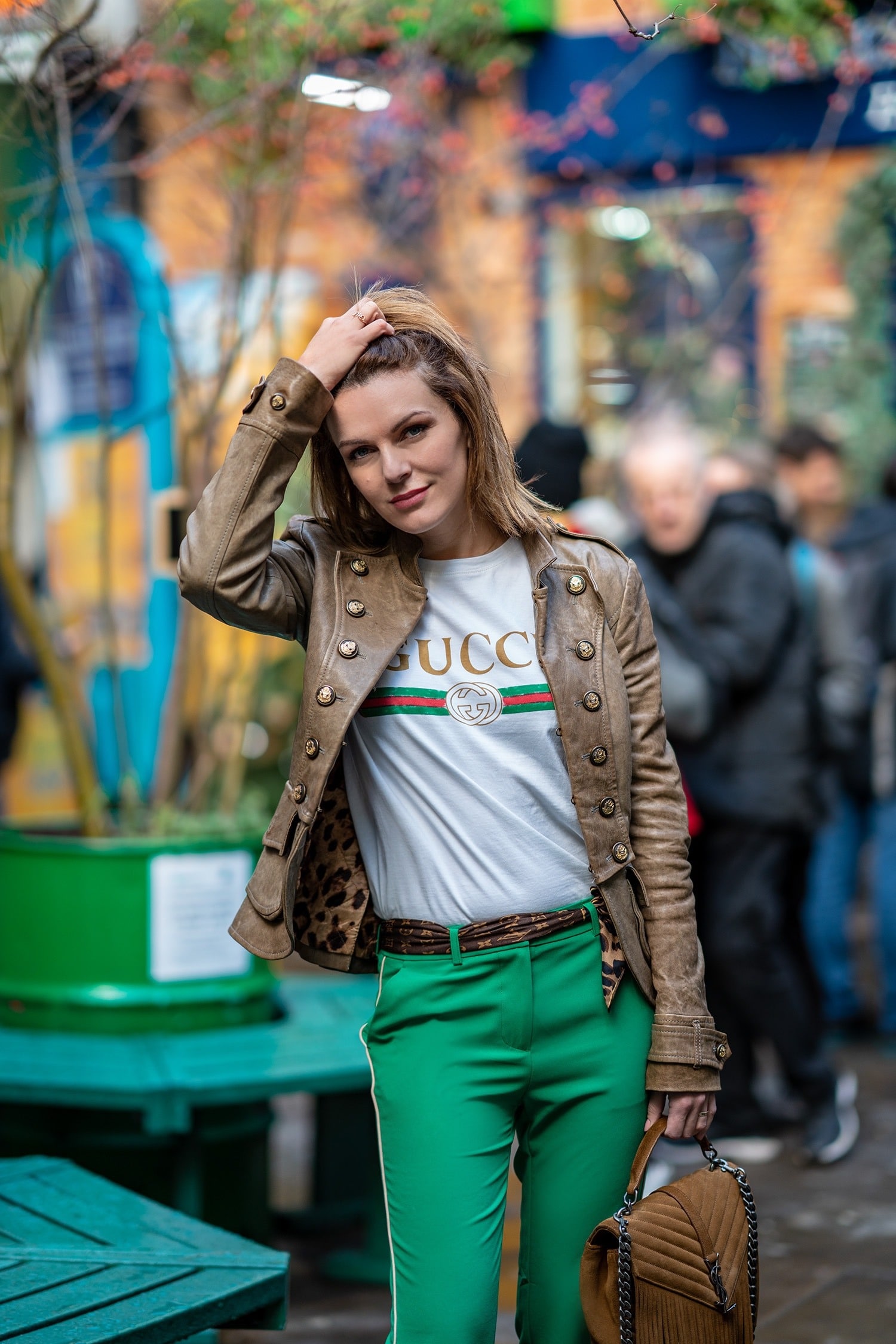 Gucci started the trend with their vintage logo t-shirt. Extremely show-off at the first look, but it quickly became a (costly) must-have for the fashionistas. Louis Vuitton, Dior, Balenciaga, Fendi and most of the high end brands joined, one by one in the big logo show.
However, our favourite designers didn't stop at the simplicity of stamping a logo on t-shirts, jackets, scarves, bags, sneakers and bra straps. They started to revisit their own vintage monogram, and used their already well known and recognizable pattern on many items of their collection. One of the best examples is Dior, who successfully re-launched the Saddle bag last year, which gave a massive boost to the brand.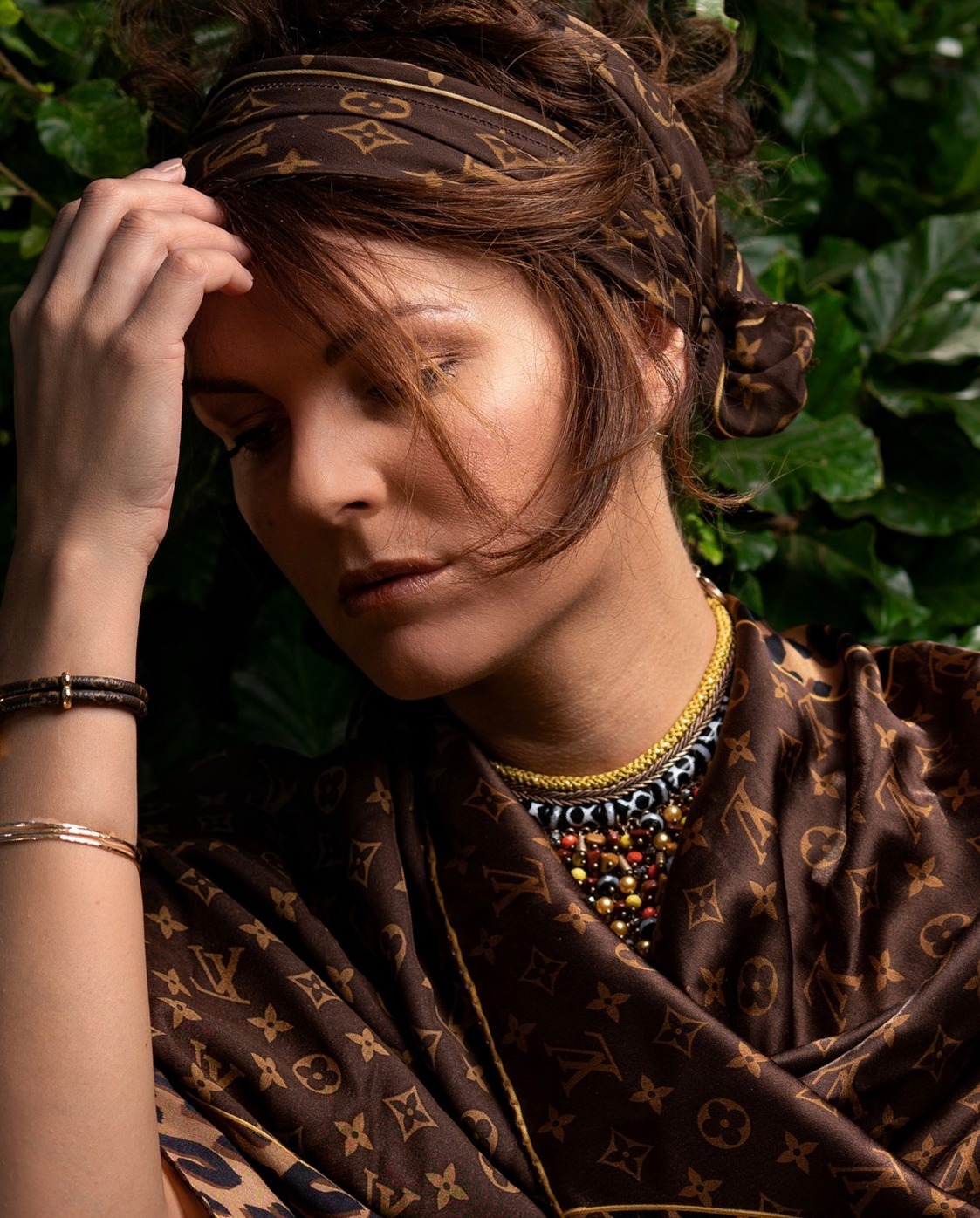 Should I dare the total look?
If you are asking yourself the question, the answer is no! Let's be honest, a total Fendi look is fabulous on a red carpet, a catwalk or on Instagram. Otherwise, it will be a difficult outfit to wear in everyday life, unless you are Gigi Hadid, Kendall Jenner, Rita Ora or one of the thousands of celebrities who dare the brown Fendi double-F Zucca print all over from head to toe.
Again, let's go classy. One piece is enough, two maximum if we talk about small pieces, and we mix them with classic and matching colours.
What if I just want a small touch?
This is actually the safest way to wear the maxi logo or the monogram.
A big Balenciaga, Givenchy or Fendi on a jumper with some casual denim and matching colours are cool and easy. But if you are not too sure about the big show-off logo on your clothes, accessories are a great way to spice up an outfit. And with a much lower risk of making fashion faux-pas.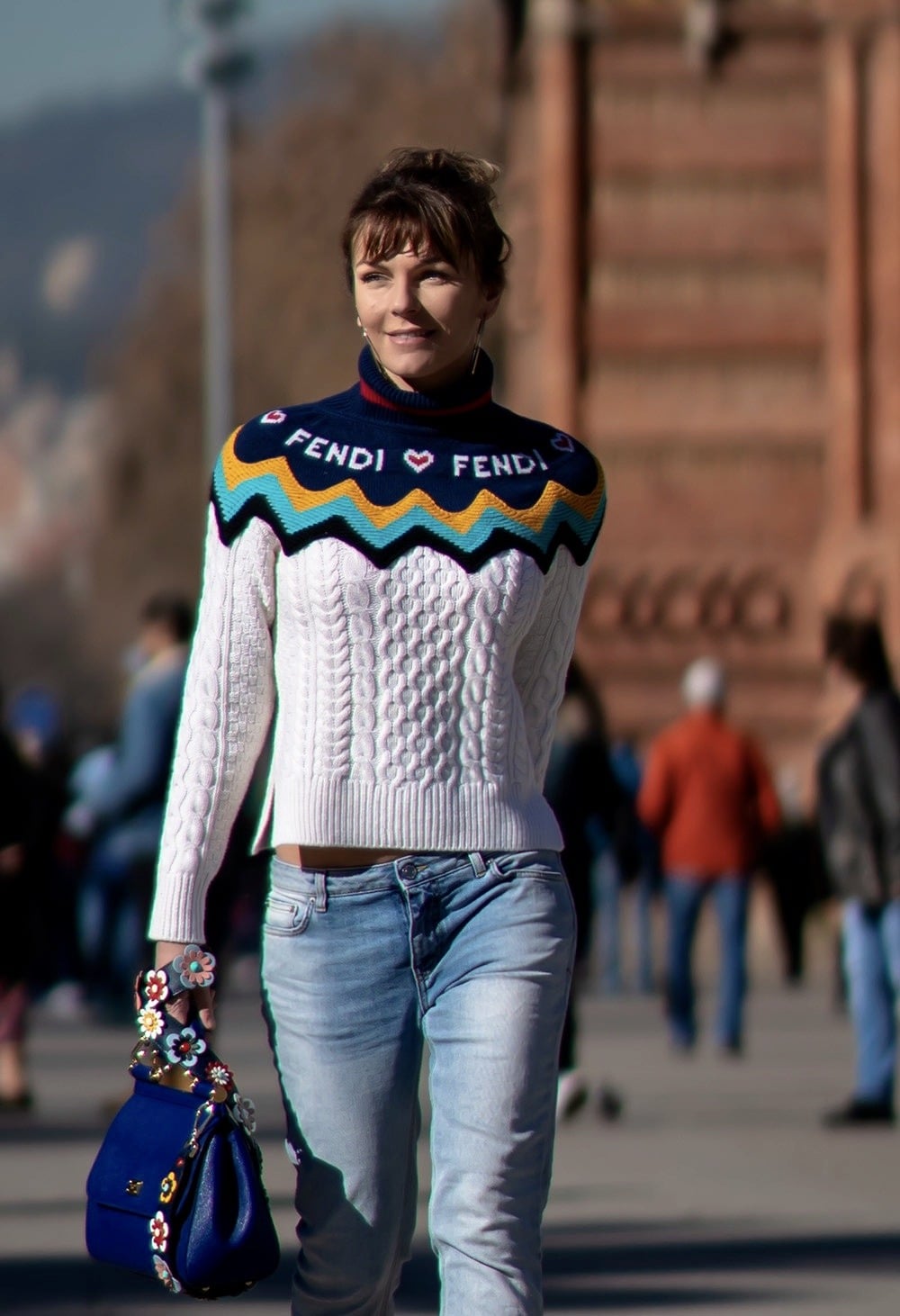 Scarves, hats, bags, shoes, … and even tights! Logos and monograms are definitely everywhere!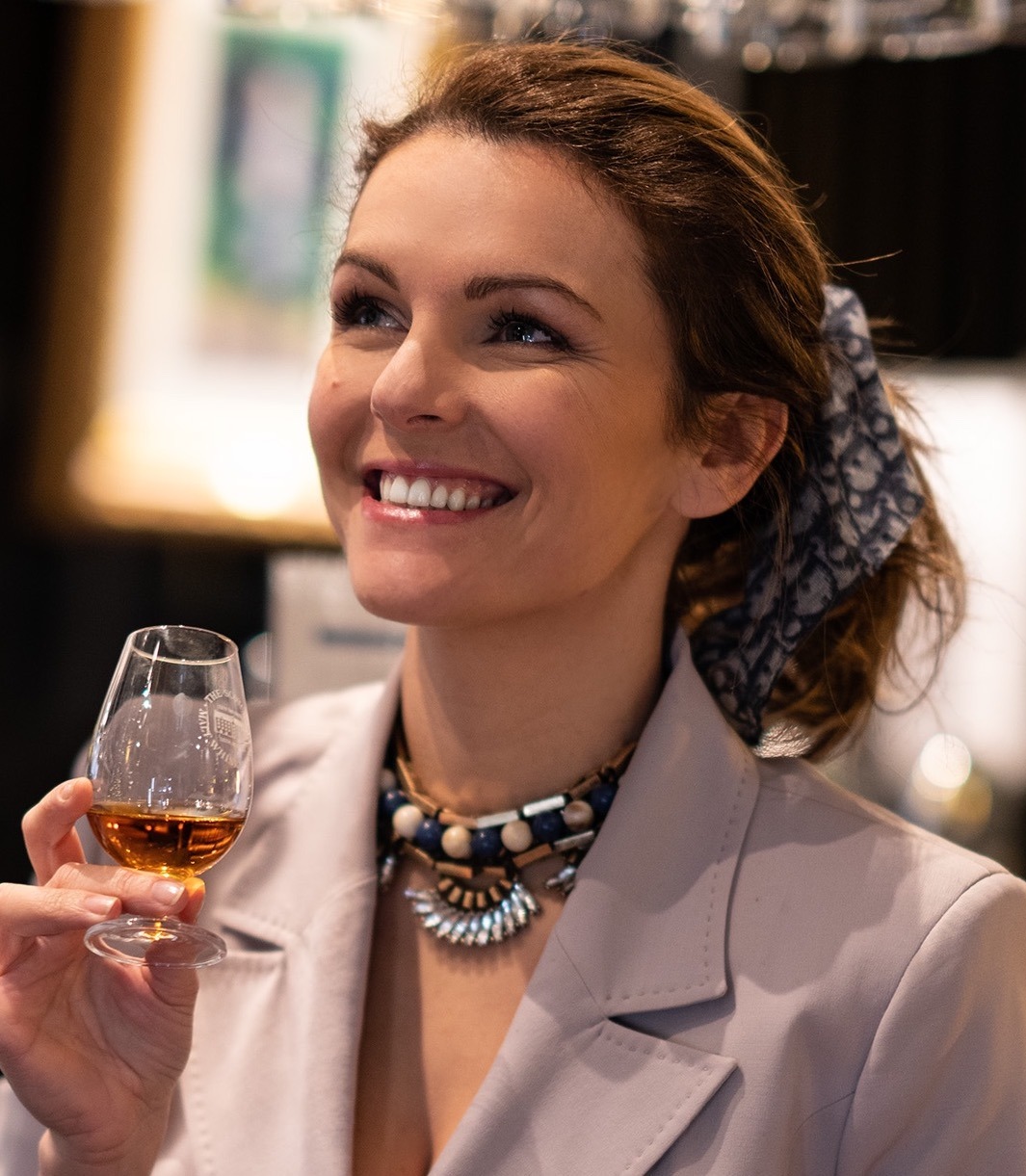 I love to wear scarves, specially the Louis Vuitton soft silk-and-wool blend monogram shawls (the metallic version is my favourite). The monogram is discreet and ultra-chic.
Almost all big brands are making the tiny scarves you can be super creative with, and for a (kinda) soft price! The most famous are the Twilly from Hermes or the Bandeau from Louis Vuitton (around 150€). Before summer I will write a post about scarves and all the different ways to wear them!
I wear my vintage blue Dior scarf in the hair or around the wrist. I can't believe I bought it more than 10 years ago, and now it's back into fashion!!
And my favorite pieces of the season are…
After checking at the collections of our favourite designers, here is my favourite selection! Clic to check or buy! Don't forget! As most of brands revisited their old vintage patterns, you can actually find very cool pieces without paying the crazy full price!! Check at this second hand shop: Vestiaire Collective.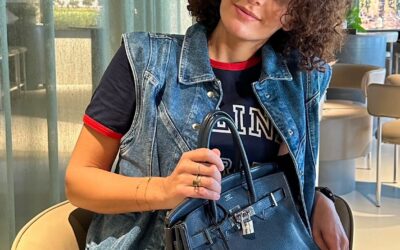 How to take care of your luxury bagJune 2023 Taking Care of Your Luxury Bag: Essential Tips for Longevity and Maintenance A luxury bag is not just a fashion accessory; it's an investment that deserves proper care and attention to ensure its longevity and pristine...