The Barcelona EDITION, 5 star luxury!
Suite Life review of the Loft Suite.
It's time for another suite review, and we've travelled to our favourite city – Barcelona!
This hotel has been on our radar for some time, since it's the newest 5 star hotel in the city, and it's a part of the the relatively young hotel chain EDITION, which is the result of a collaboration between Marriott International and Ian Schrager – one of the world's most renowned hoteliers and real estate developers.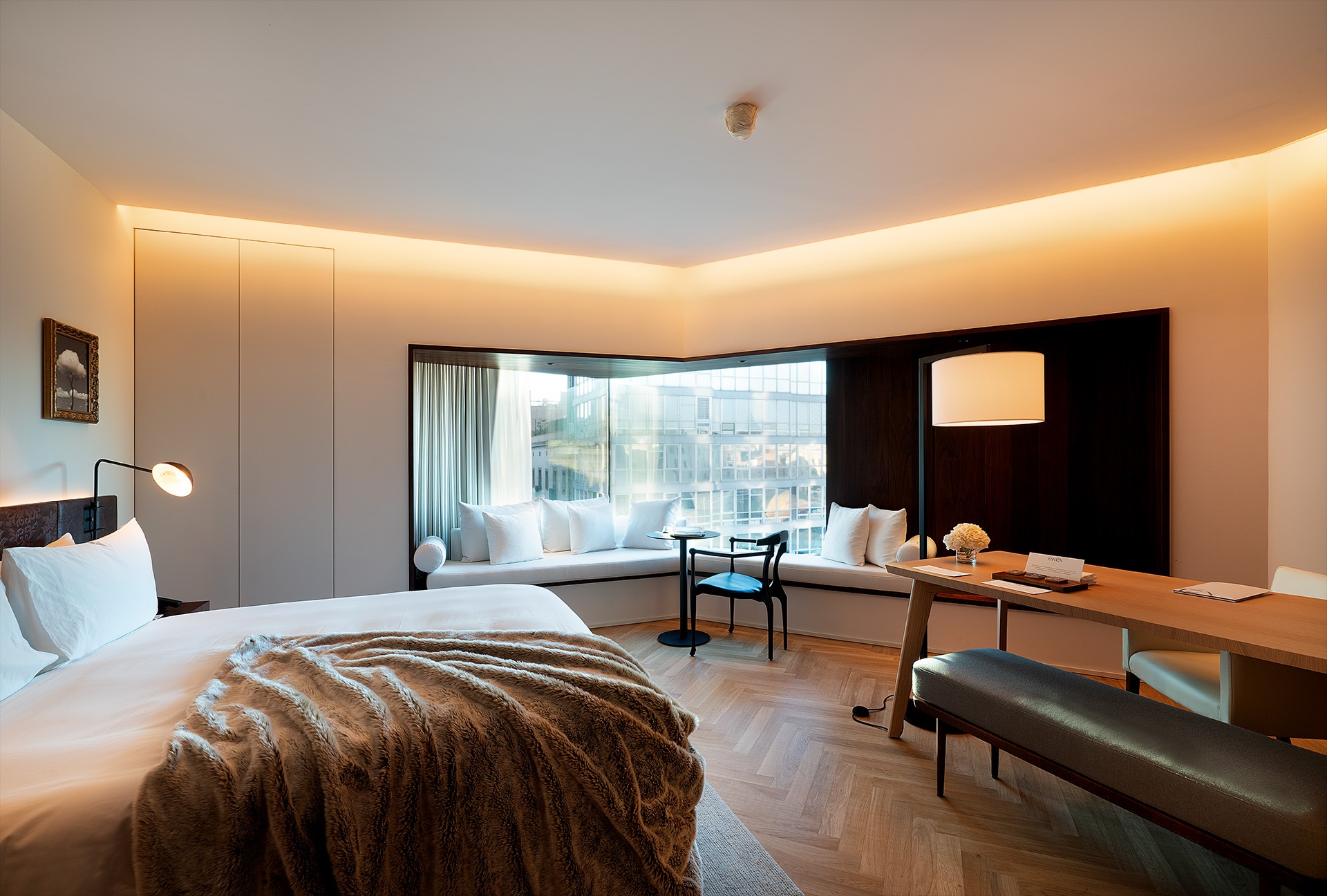 If you're not really into reading, we made a small video about our stay, which you can see below. So fetch a cup of coffee, kick your feet up, and hit the play button!
Since nobody has really done a proper video from the hotel yet, it was a pretty easy decision for us to go – especially when we saw the pictures on their website. We went for one of the loft suites, and luckily we got one with an amazing view from the oversize bathtub (if you can call it a tub – it's more like a small pool)!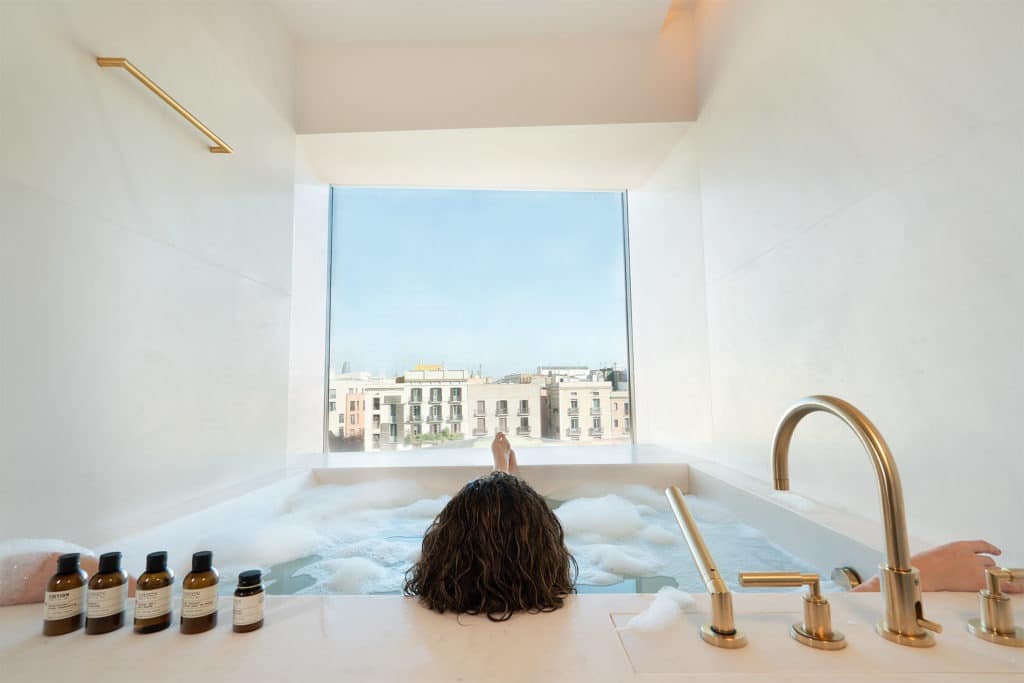 If you read / saw the review about our stay at Marriott Grosvenor Square in London, you'll know that we use our own unique rating system pictured below.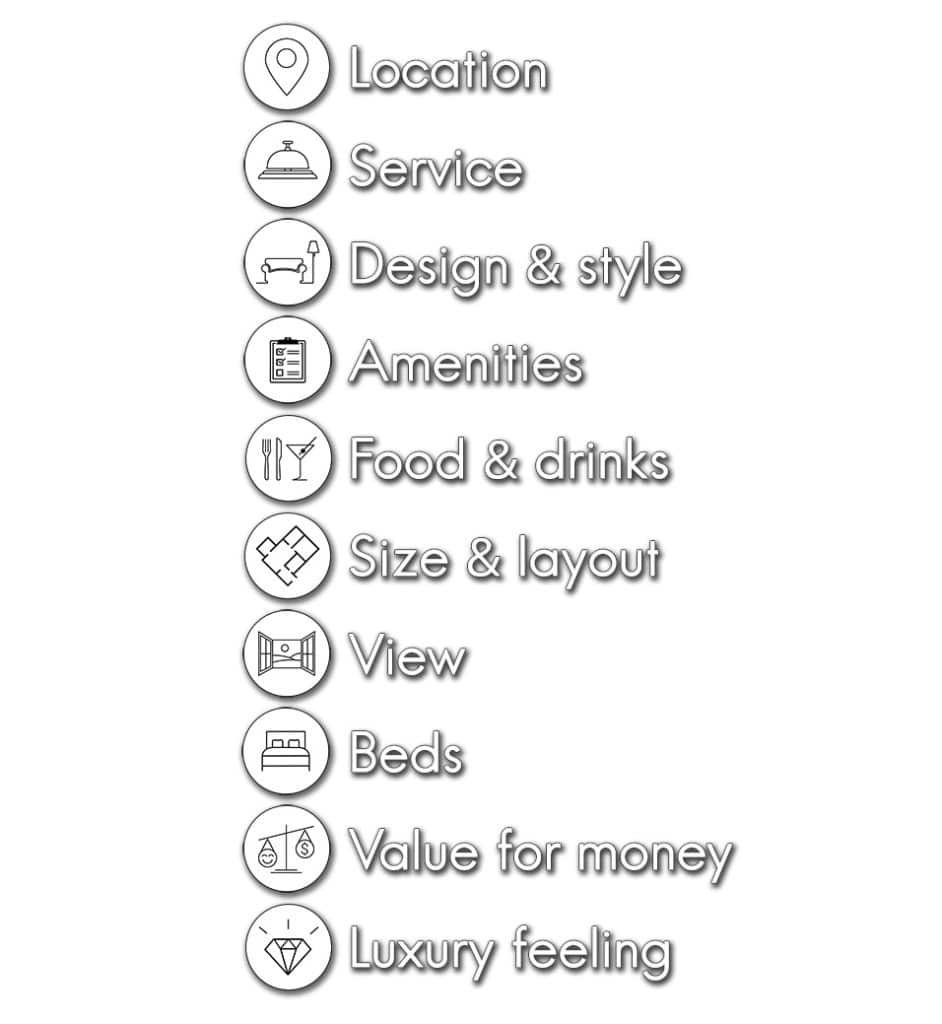 Some of these 10 elements are related only to the suite (e.g. Beds), some only to the hotel (e.g. Location), and some relate to both (e.g. Amenities).
Scorechart:
All elements are rated from 1-100 points. Please see the guideline below.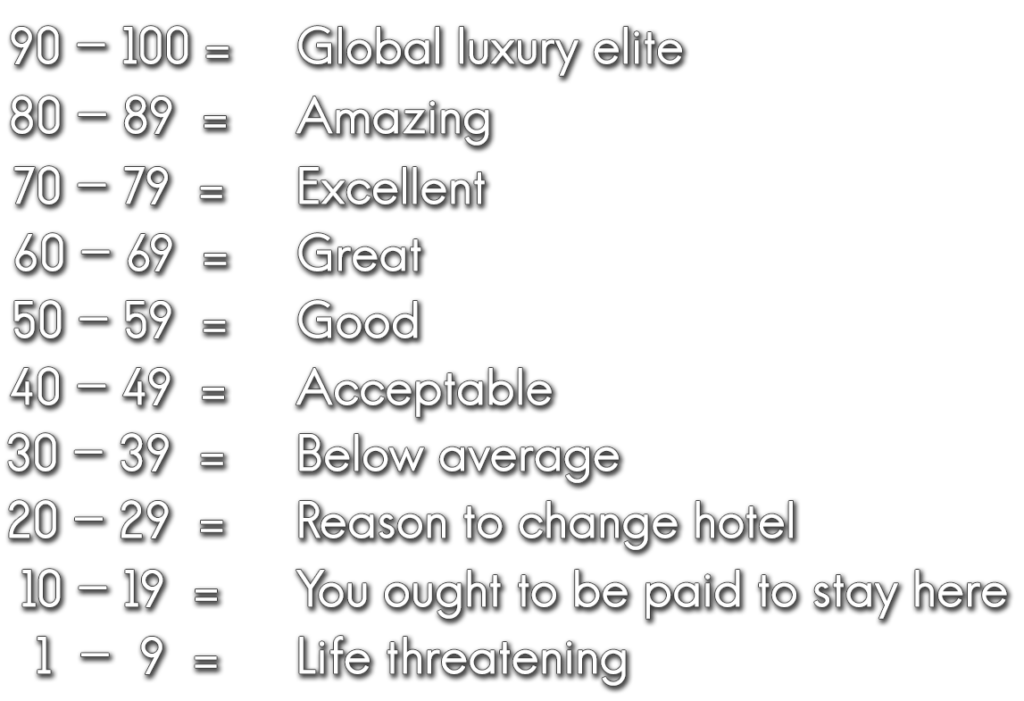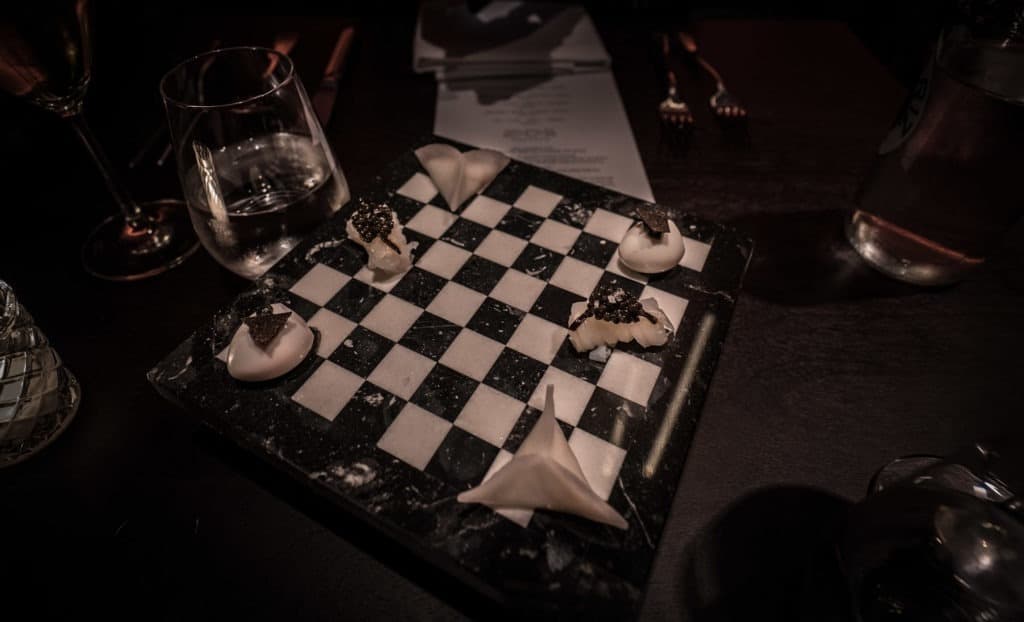 From the moment you step inside The Barcelona EDITION, you immediately realize that this is no ordinary hotel. The kind staff will open the door for you, into a cozy environment with dimmed lighting and designer furniture – and it took us less than 10 seconds to feel relaxed and right at home. Not something we experience that often at other hotels. I can't say if we were just lucky to come at a quiet time, but it's our impression, that the staff will do everything they can, to make you feel comfortable and welcome.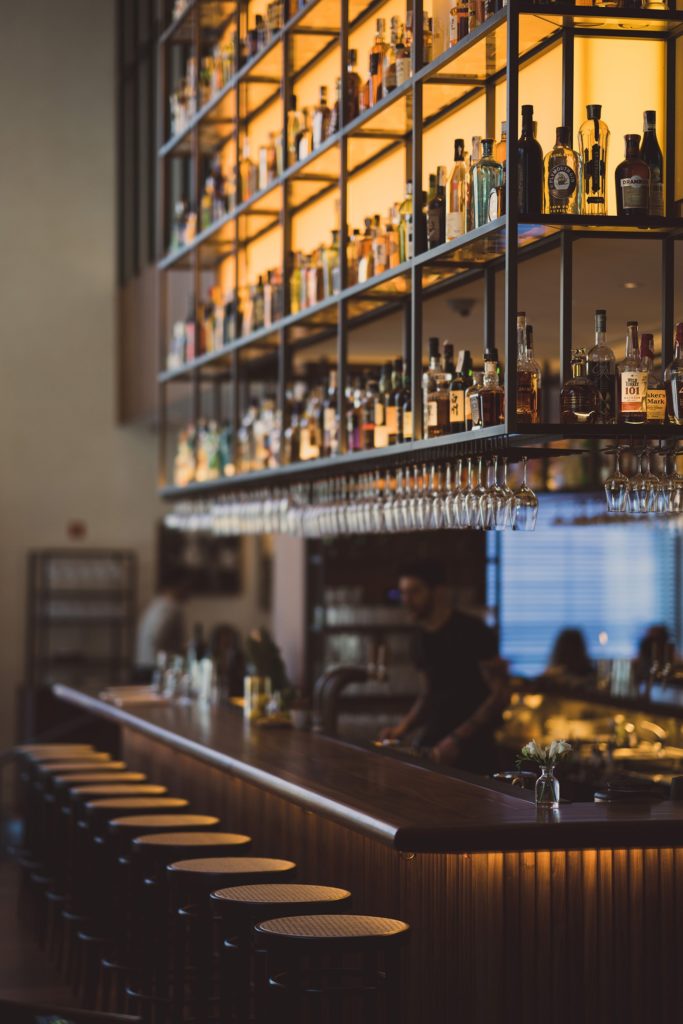 When you explore inside, you also notice a very pleasing and discrete fragrance, which you can even purchase online, if you need a bit of EDITION atmosphere at home 😊
Though it's not a huge hotel, they still manage to offer a lot of nice options to their guests.
The rooftop restaurant, bar and plunge pool, together with the spectacular views over Barcelona are really amazing!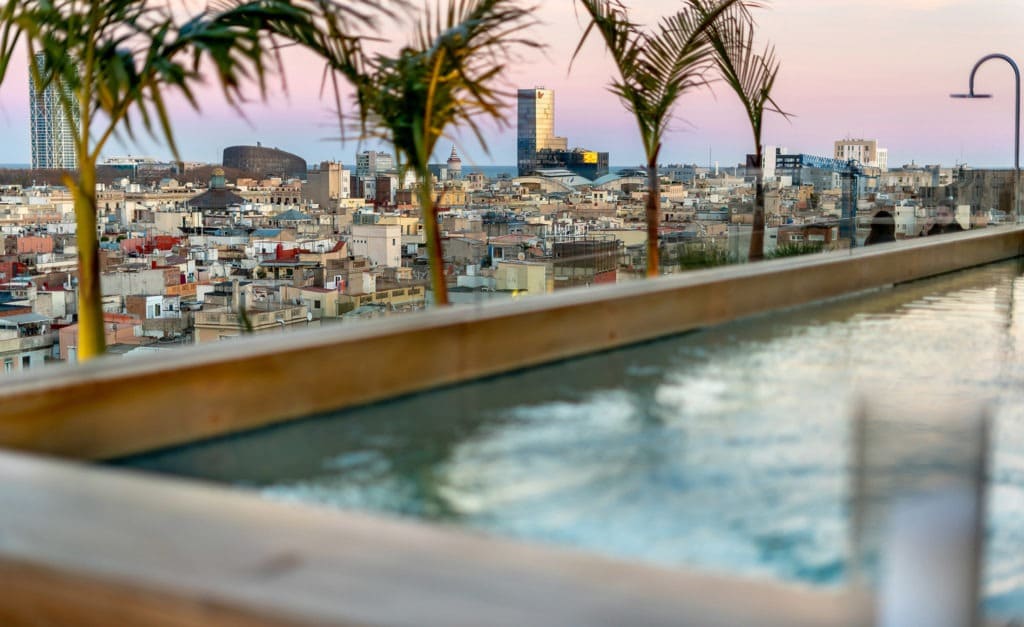 But if you're there, you also have to find The Punch Room, which is no ordinary bar. Super cool, stylish and cozy – and they even have a pool table that blends in perfectly in the environment. We had a chat with one of the guys mixing the drinks, and he's not your average bartender! With great passion, we got a speech about how they make some of the punches – and being a bit of a nerd regarding ice, I (Per) noticed they make their own huge crystal clear ice cubes for the drinks. It's time consuming, expensive, absolutely unnecessary – and of course i I TOTALLY LOVE IT! These guys know their craft, so if you're in the area, go experience the fantastic atmosphere in The Punch Room and see the masters work their magic behind the bar.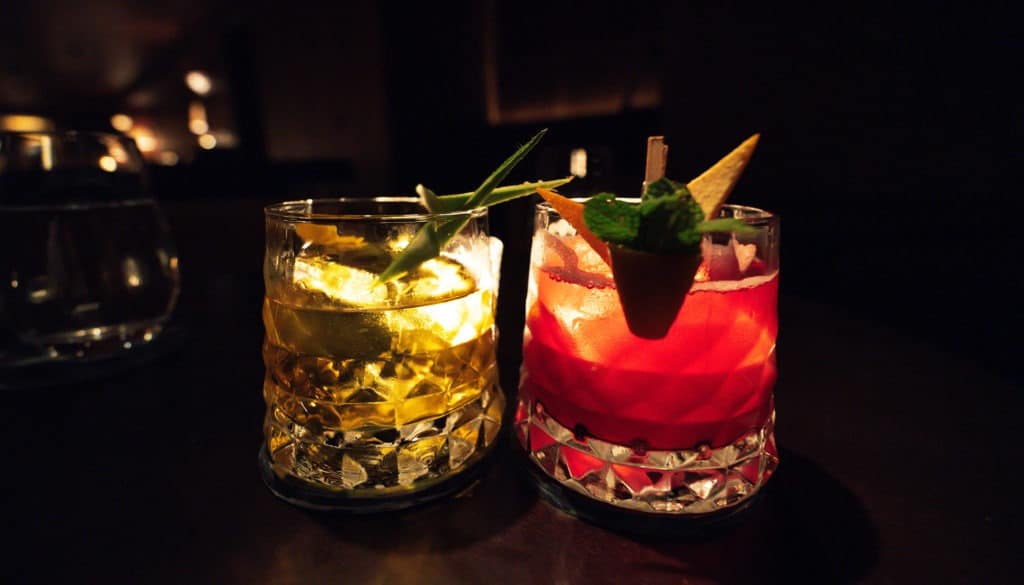 Last but not least we want to tie a comment to the Cabaret show, that takes place two stories below ground level. The show comes with a great gourmet menu, and we were lucky enough to get a bottle of complimentary cava to go with it – again thank you to the kind staff! After the show is over, the whole floor is turned into a nightclub.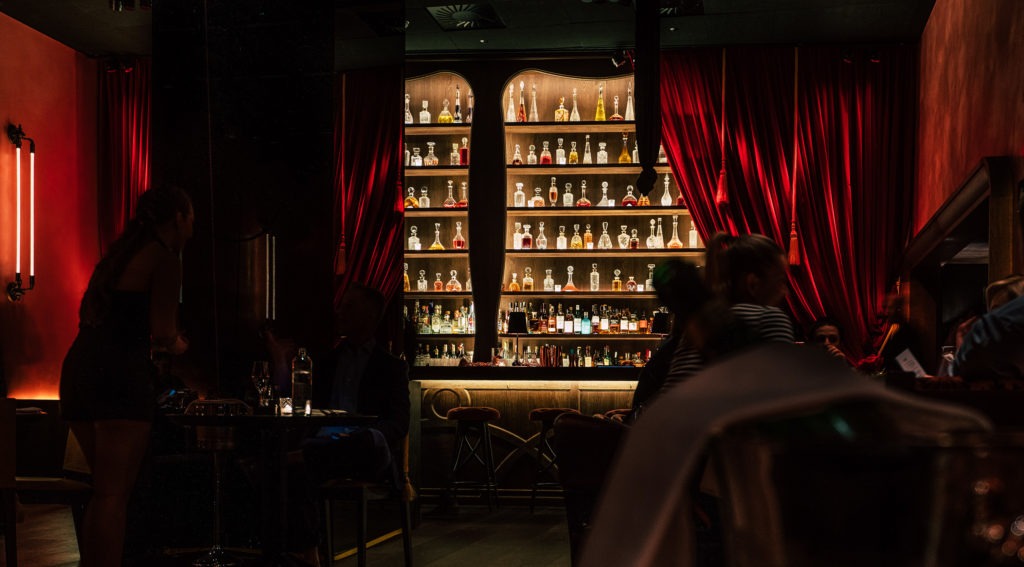 The food was great – and the show was even better. The only thing we'll share about it is, that it's got a nice storyline, great actors, and we think it's worth every cent. No spoilers 😉
We're not going to go into details with why we scored the different elements exactly as we did, but if you're interested in knowing more about specific stuff, please drop us a comment here, or anywhere on the social medias. We will be happy to answer any questions.
And the combined score of the Loft Suite at The Edition Barcelona is….. *drum roll*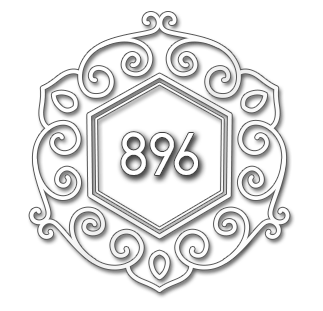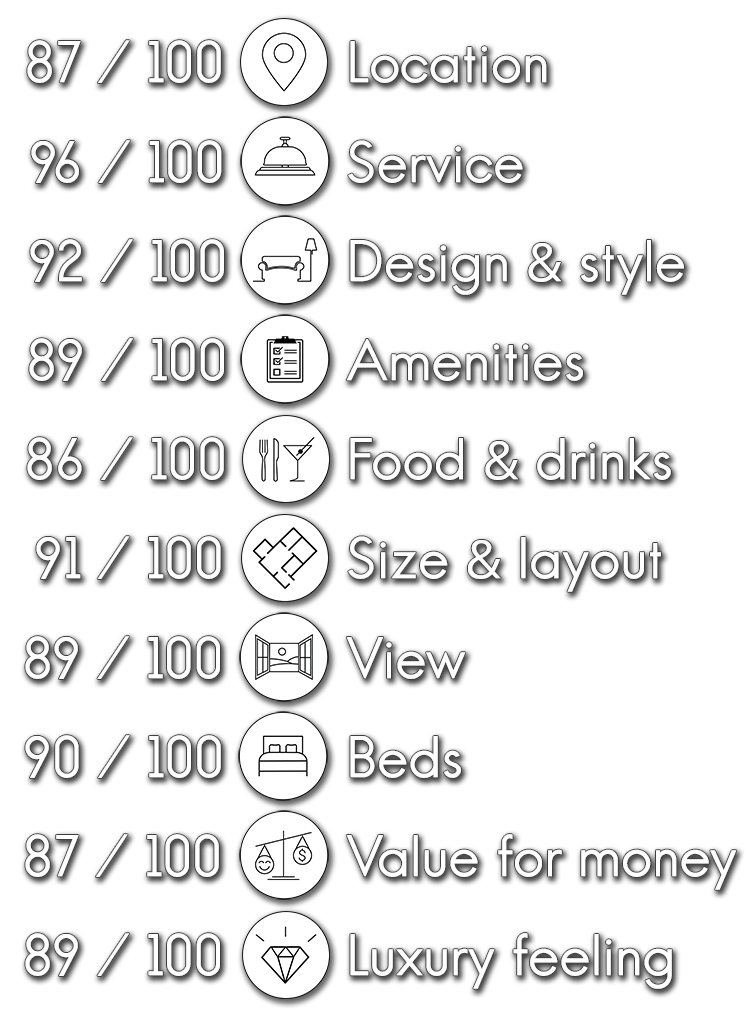 That's it from our side – we hope you enjoyed the video and the short read, and thank you very much for taking your time to stop by.
We are looking forward to showing you more suites in the near future.
Cheers and lots of love!
/Elo & Per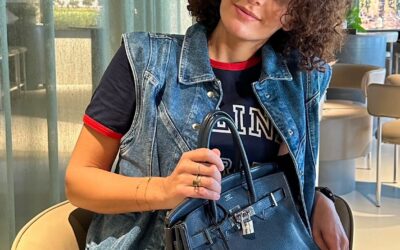 How to take care of your luxury bagJune 2023 Taking Care of Your Luxury Bag: Essential Tips for Longevity and Maintenance A luxury bag is not just a fashion accessory; it's an investment that deserves proper care and attention to ensure its longevity and pristine...