The Ritz-Carlton New York, Central Park.
Review of the $3,500 Grand Park View Suite.
This landmark hotel has been on my wish list for years, and finally we got to stay at The Ritz-Carlton New York, Central Park – located right in front of the park and in the heart of Manhattan.
Being one of the most exclusive and luxurious properties of The Ritz-Carlton chain – and factoring in the location as well, it's no surprise that a stay here will be noticeable on your bank balance. We stayed in the Grand Park View Suite, which will set you back ~$3,500 for one night, but what an incredible experience it was!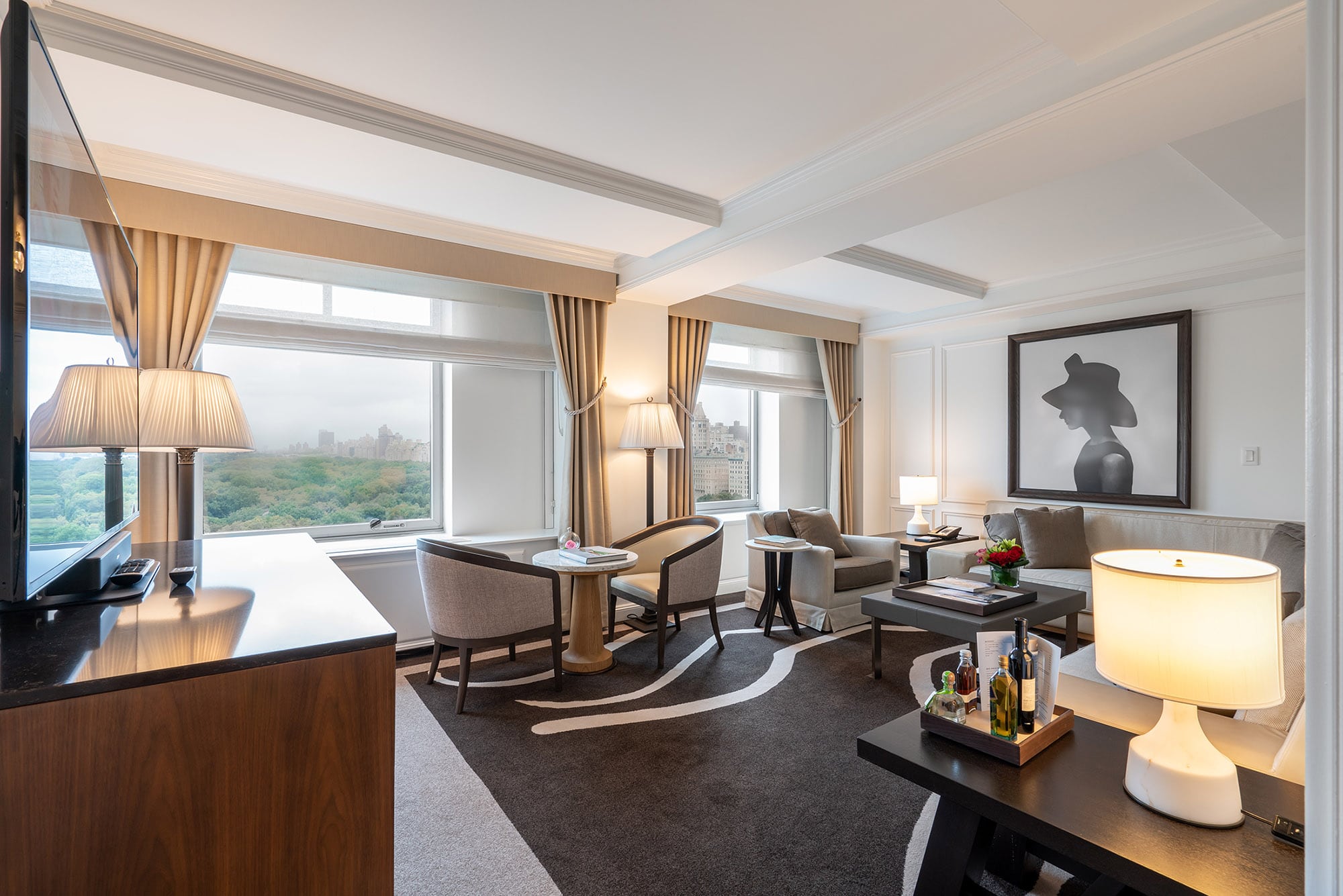 Newly renovated in 2018 this hotel looks and feels brand new. The layout is well thought of, and everything is placed perfectly. This suite instantly makes you feel comfortable and relaxed – like you're at home – a dream home to be more specific.
THE RITZ-CARLTON NEW YORK, CENTRAL PARK
WELCOME TO A WORLD OF LUXURY
It's not unusual that The Ritz-Carlton New York, Central Park has several heads of state and royals staying at the same time – in fact it's quite common. How crazy is that?!? And just staying in any of the suites, you can be certain, that a long list of celebrities have stayed there before you. It definitely adds to the overall luxury experience.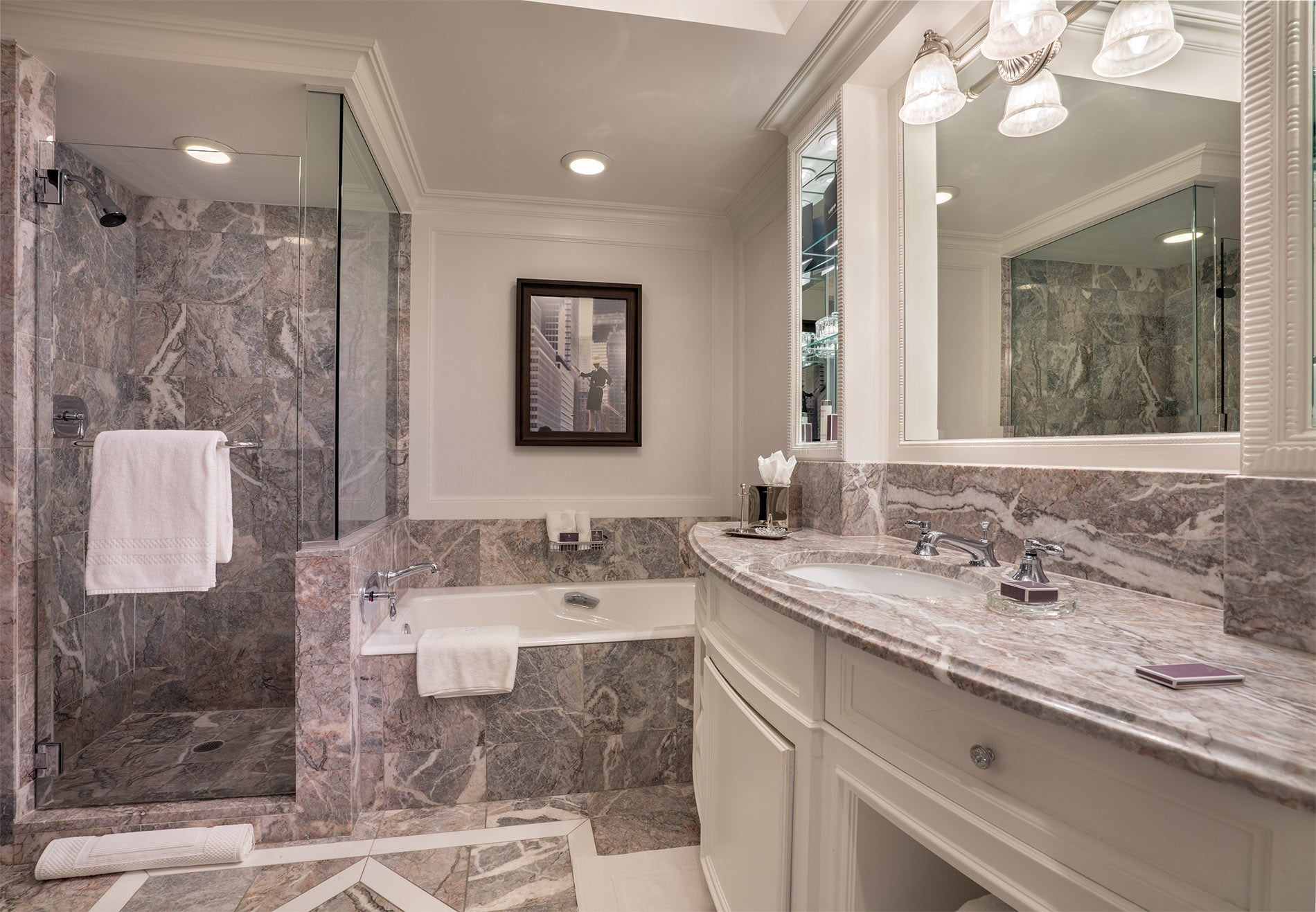 Pictured above is the first of two full bathrooms in the Grand Park View Suite. Incredibly stylish, elegant and classy, and fully stocked with a variety of amenities from the British luxury brand Asprey.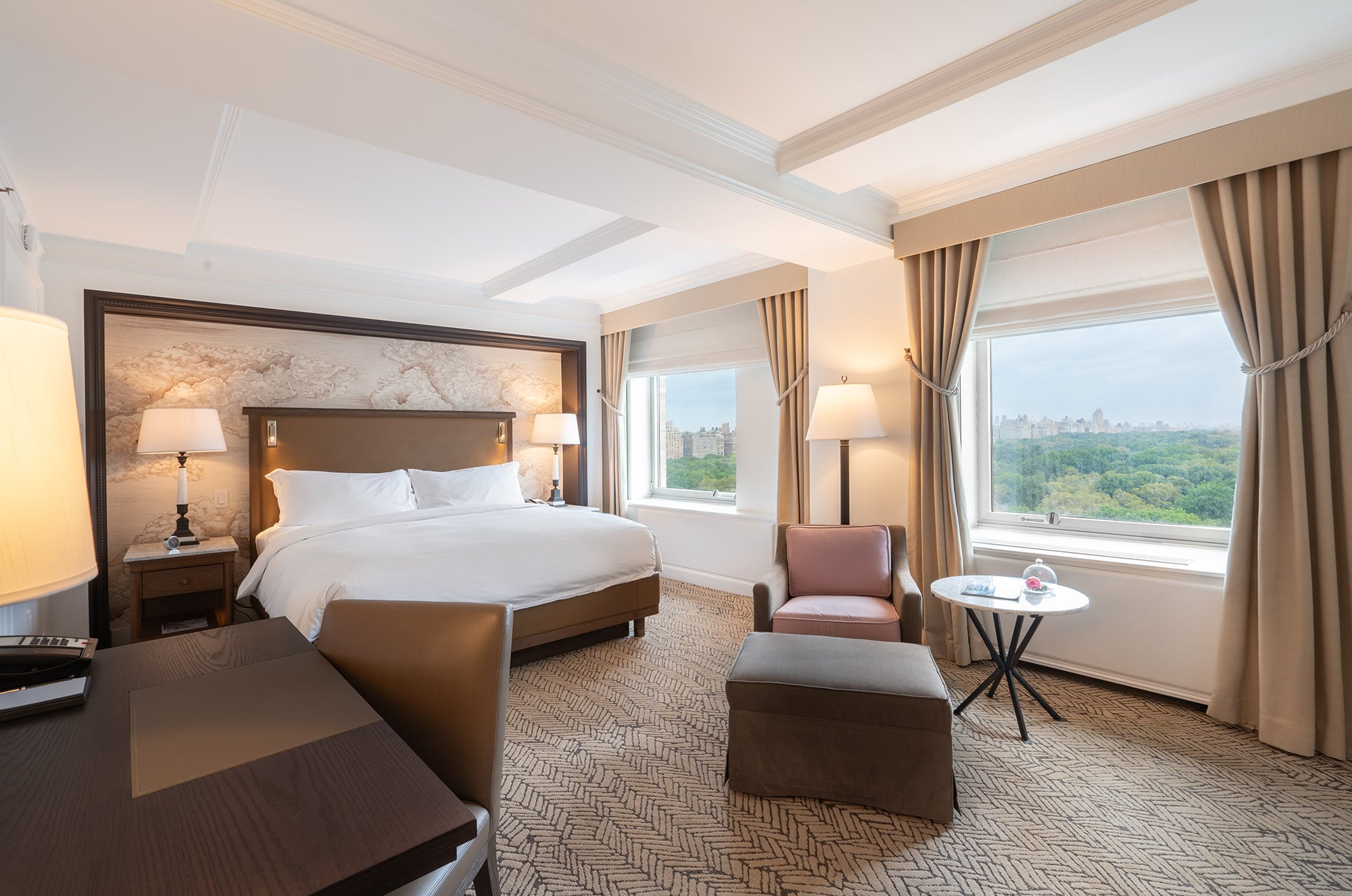 Having this view from your bedroom is impossible to describe with words, but luckily we won't have to, since we took some photos for you to see further down the article – absolutely mindblowing!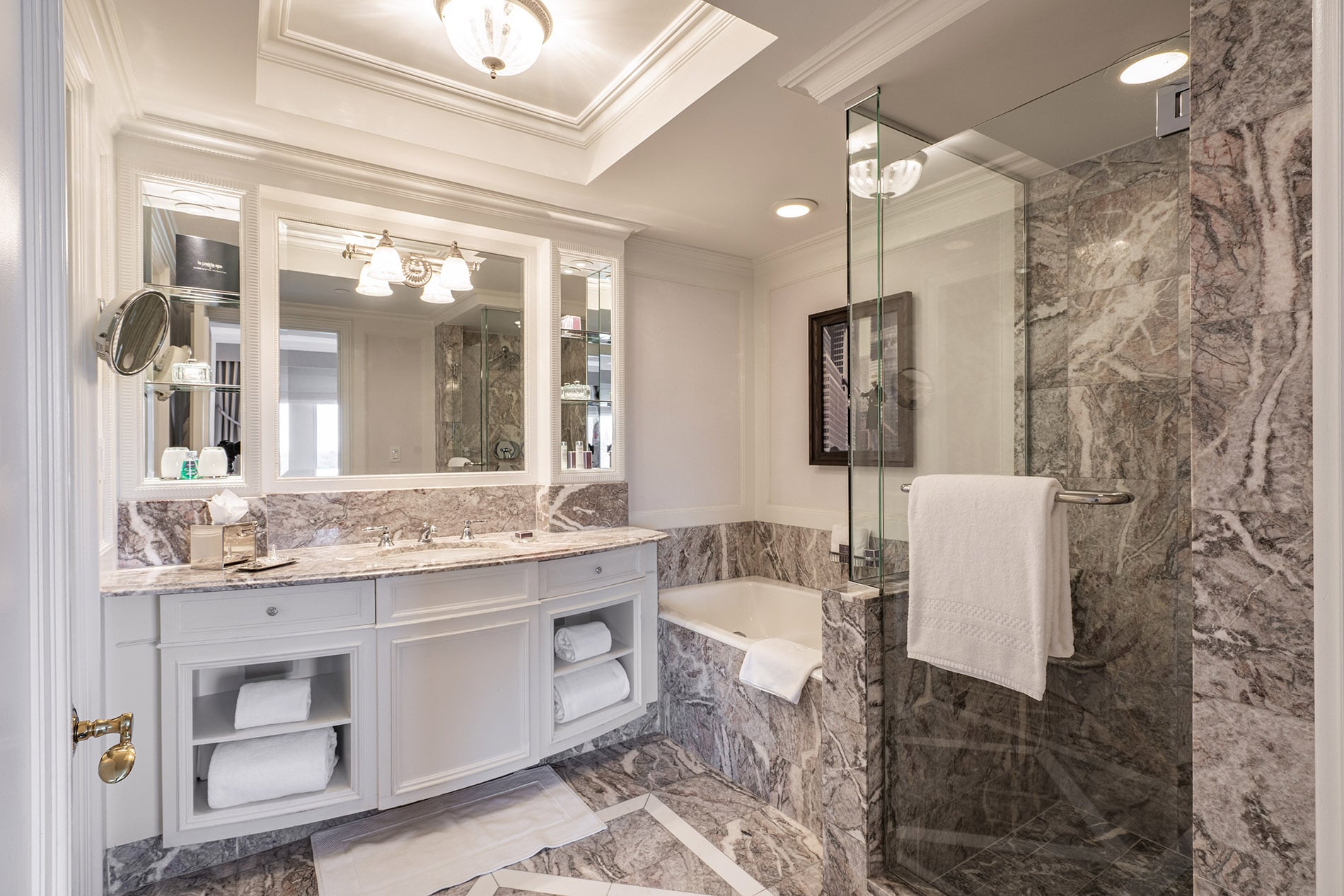 Having 2 full bathrooms in a suite is just insane – especially considering the median real estate price per sqft around Central Park is +$4,000 (around $44,000 per square meter)! And that was the median price around Central Park. This hotel is located between 5th and 6th Avenue – just let that sink in for a moment…
If you made it this far, why don't you check out the video review on Youtube below – and please remember to subscribe to our channel, we truly appreciate the support! 🙂
It's time to talk about some of the highs and lows before giving the final score.
The personalized service they offer here is some of the best you will find anywhere in the world. The Ritz-Carlton New York, Central Park employs and trains some of the best people in the hospitality industry.
The Club Lounge is amazing. A dedicated concierge, who will help you with anything you need. A large selection of culinary experiences, that change throughout the day, together with drinks and spirits. A view to Central Park. Don't hesitate even for a second to secure your access to the lounge!
The fitness center is one of the best (and beautiful) we have seen in any hotel. Everything is brand new and they have state-of-the-art equipment. Check out some of the pictures from the spa and gym HERE.
The view from the suite is out of this world. If you scroll down a bit, we have a dedicated section including photos – enjoy! 
Not much to say really, but if we had a magic wand, there were just a couple of changes we would make. The first would be to add a pool area – nothing like a good swim in the morning.
Though the Contour restaurant, or gastro lounge as they call it, serves high quality food and cocktails, we think that a hotel of this caliber deserves its own high-end restaurant. Imagine taking out half of the rooms on one of the high floors (those facing the park), and creating a restaurant with one of the best views of the world. Easier said than done, I know, but still… 
If you've read / seen some of the other suite reviews, you probably know how we rate the suites / hotels we stay in. Some of the scores refer only to the suite, some only to the hotel, and some scores refer to both. When we add them all together, we get the combined Suite Life score of the stay.
Though we acknowledge that you spend quite a bit of money to stay here, we would argue, that the value of what you get, far exceeds the price you pay. However, in the end it of course depends on your financial situation.
The Grand Park View Suite at The Ritz-Carlton New York Central Park, was truly a "wow experience" and we're proud to give it a final score of 968 along with our highest recommendations to anyone visiting New York.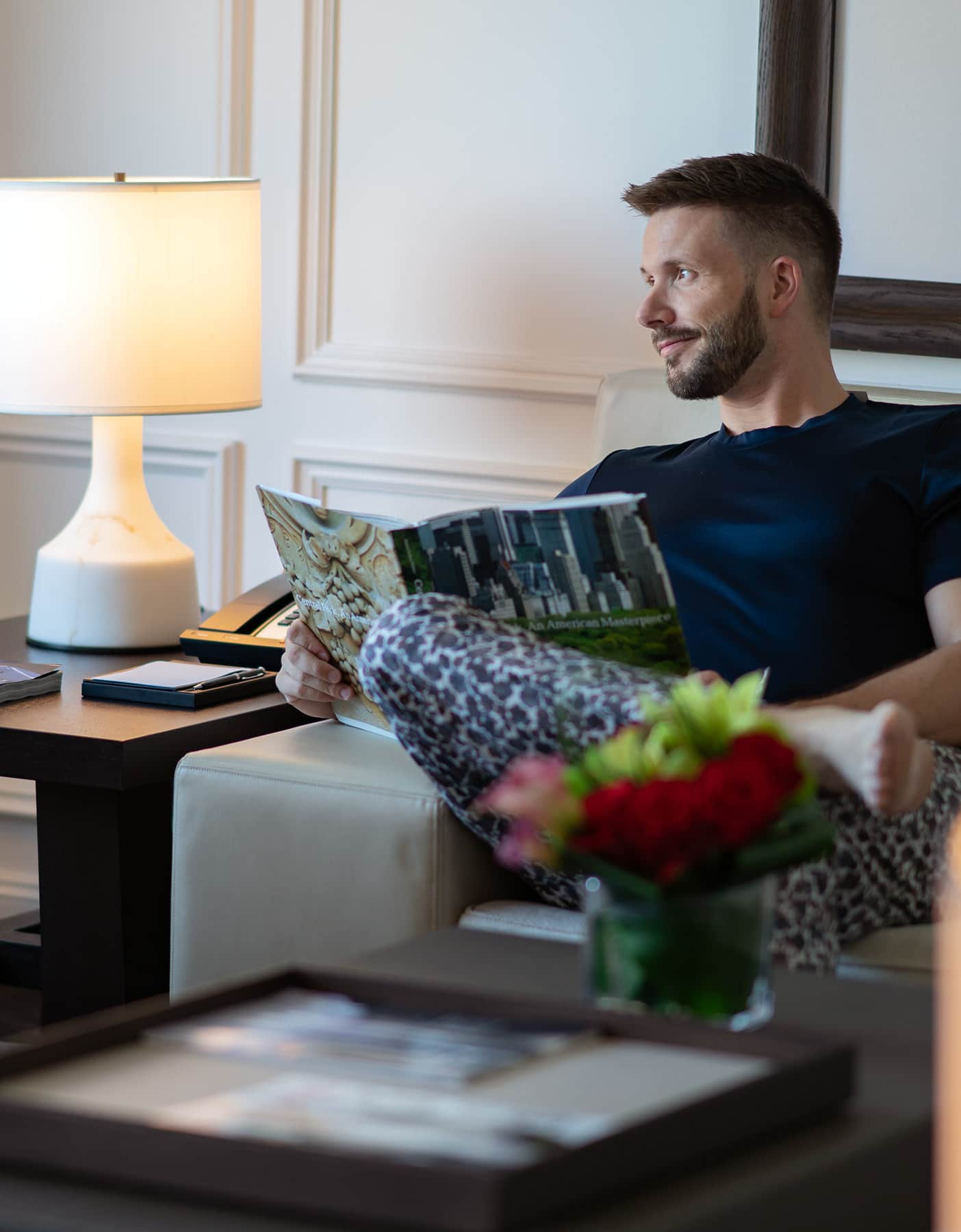 Scorechart explanation:
All elements are rated from 1-100 points. Please see the guideline below.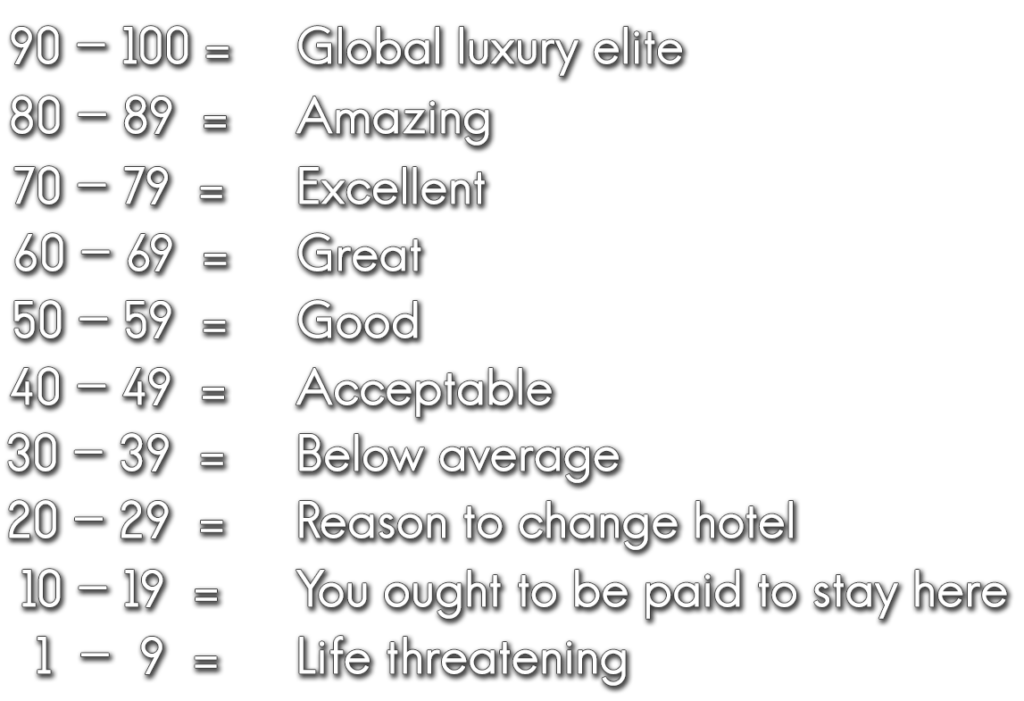 Like at The St. Regis and Park Hyatt, we used the opportunity to do a photoshoot in the suite, and had the pleasure of showcasing some of the most exclusive loungewear / underwear in the world – from the luxury swiss brand Zimmerli.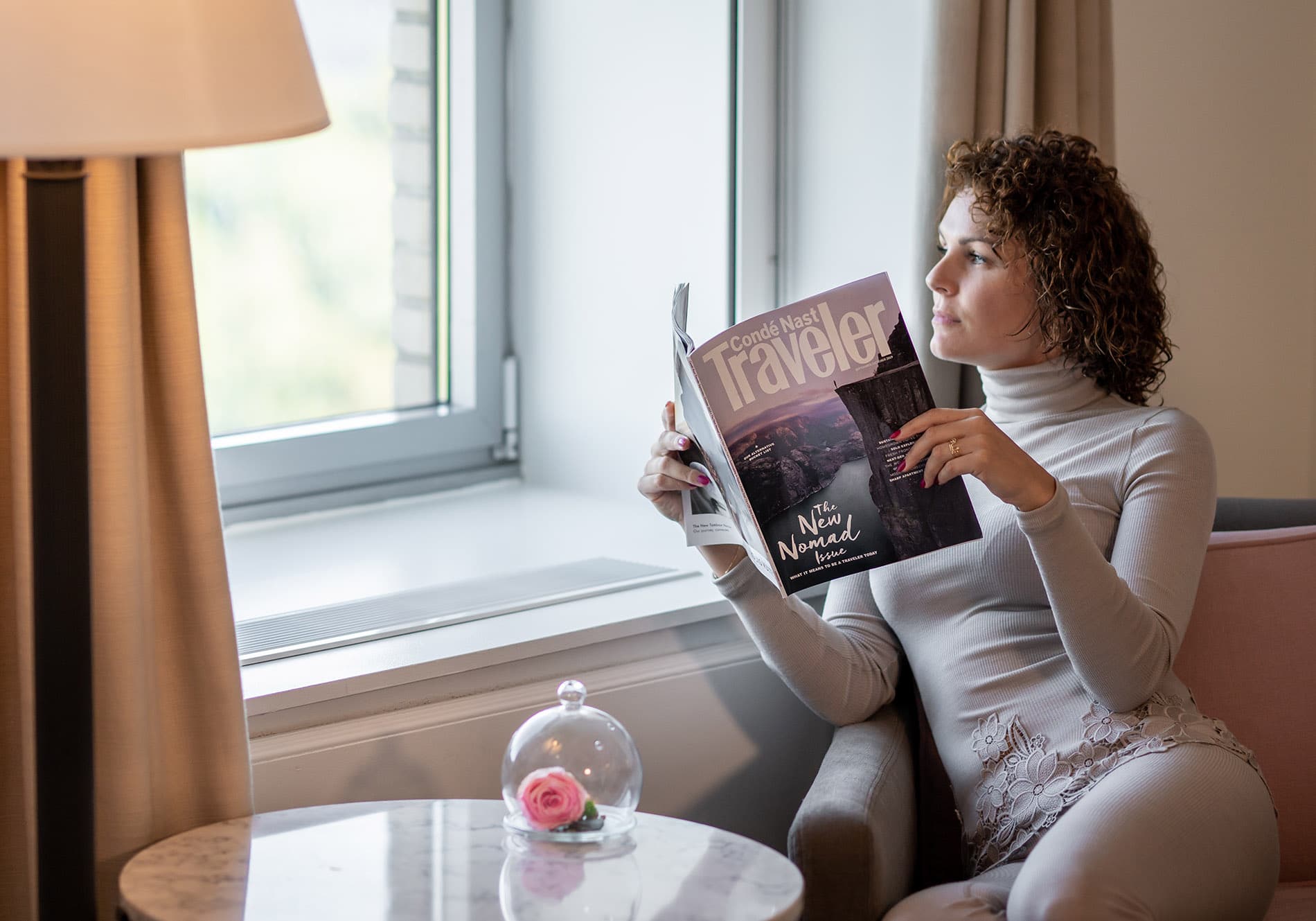 When we created the scoring system, we discussed a lot, whether we would ever give the perfect 100/100 score – because what's perfect, right? Do you need an unspoiled ocean view? Panoramic floor-to-ceiling windows with a skyline view? A mix of mountains and lakes? The truth is it can be all of the above and more.
Coming into this suite we unanimously agreed on the 100 score. Though Central Park has been photographed countless times, and we've all seen it online, it's just something else to be here and experience it in person. It's an extremely exclusive view, that only very few people get to experience, because it comes with an equally exclusive price tag.
Sure you can go to the top of a skyscraper and snatch a photo along with a crowd of tourists. But sitting on your windowsill with a cup of coffee and just letting time pass – that's something else entirely.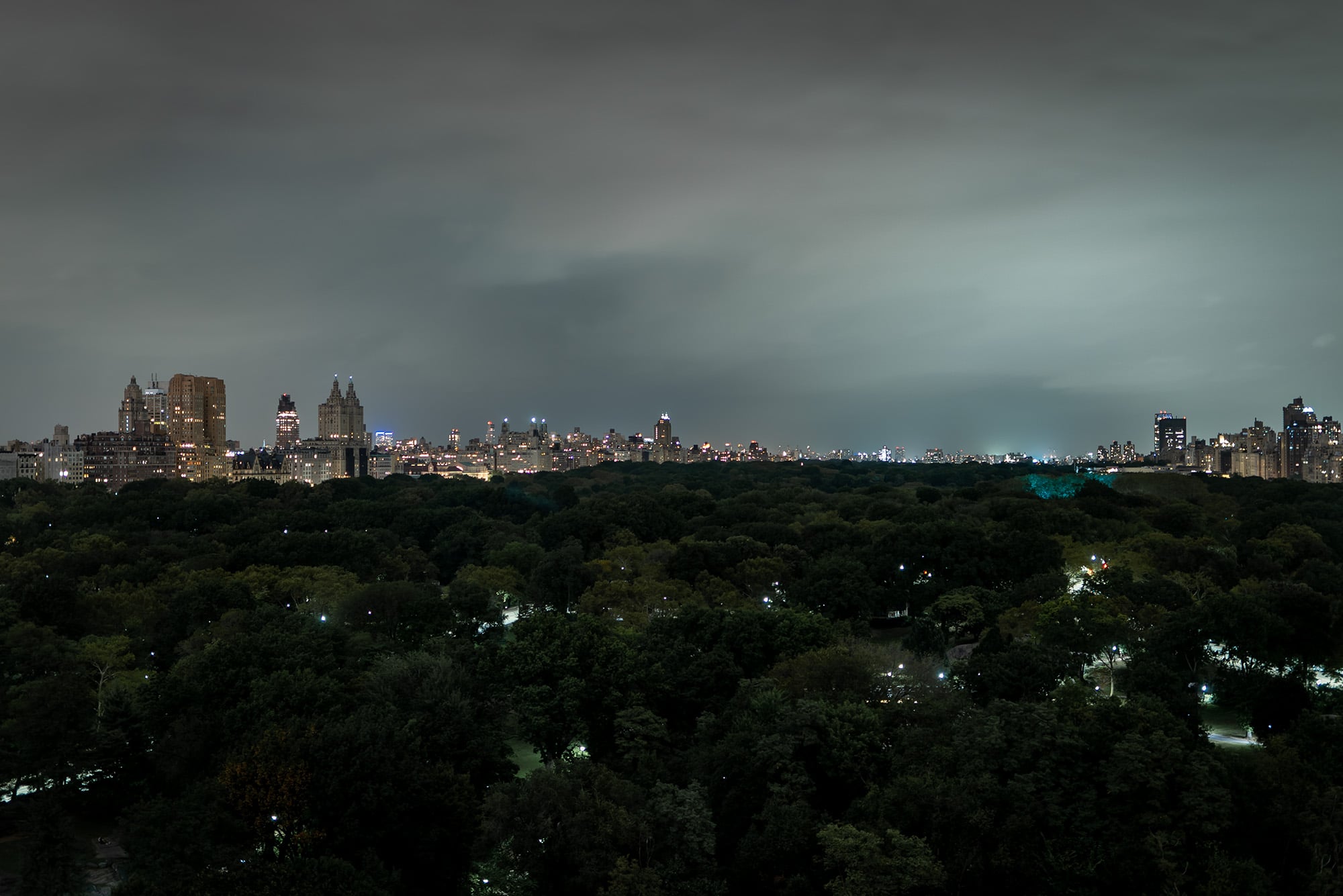 Normally I hate waking up in the middle of the night. This time it was a blessing. I grabbed the camera and just sat in the window for 20 minutes – gazing at this incredible city. A priceless moment.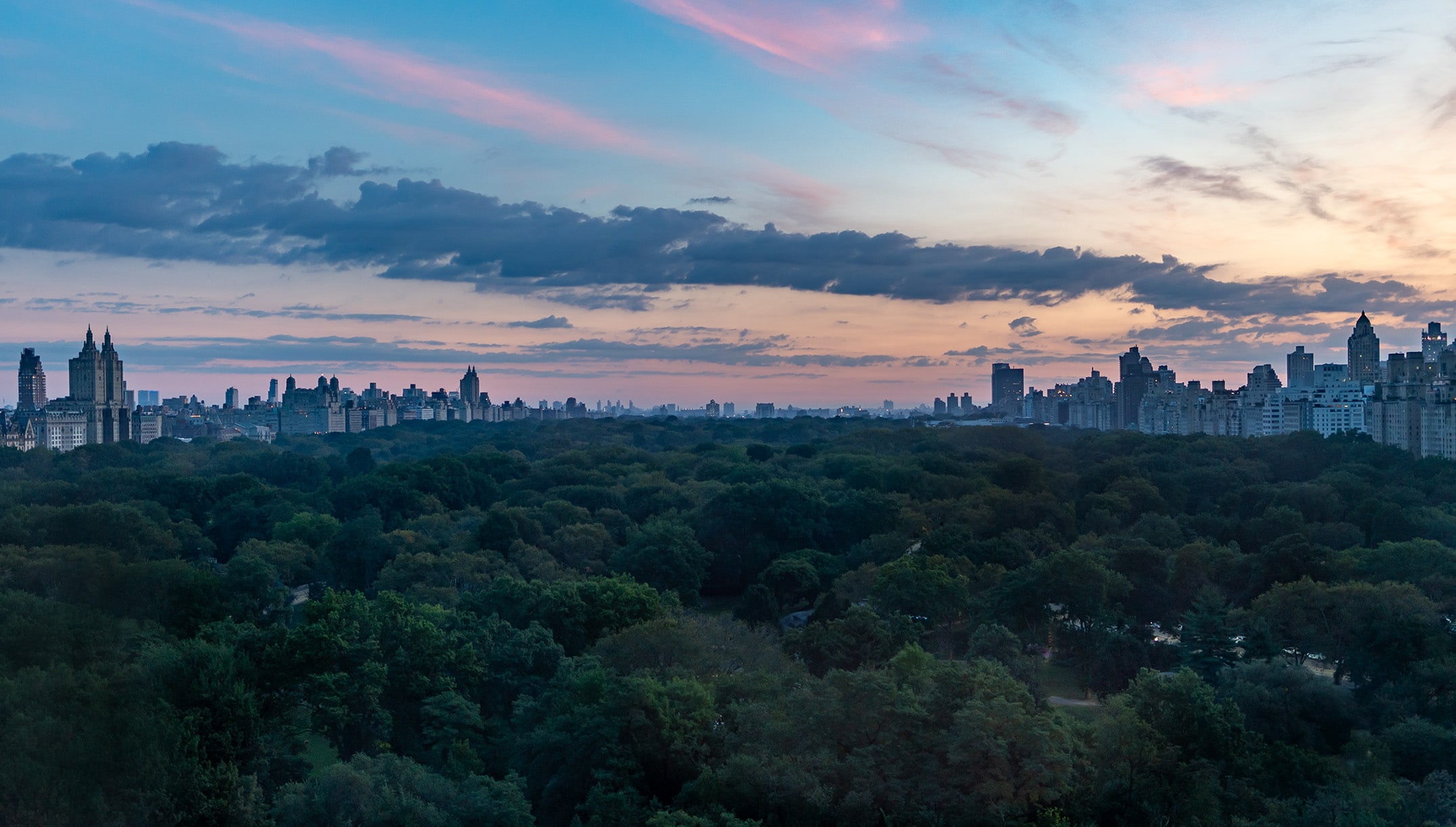 I don't think I've ever been this excited to set the alarm clock so early, just to get up to experience and photograph both the blue and golden hour.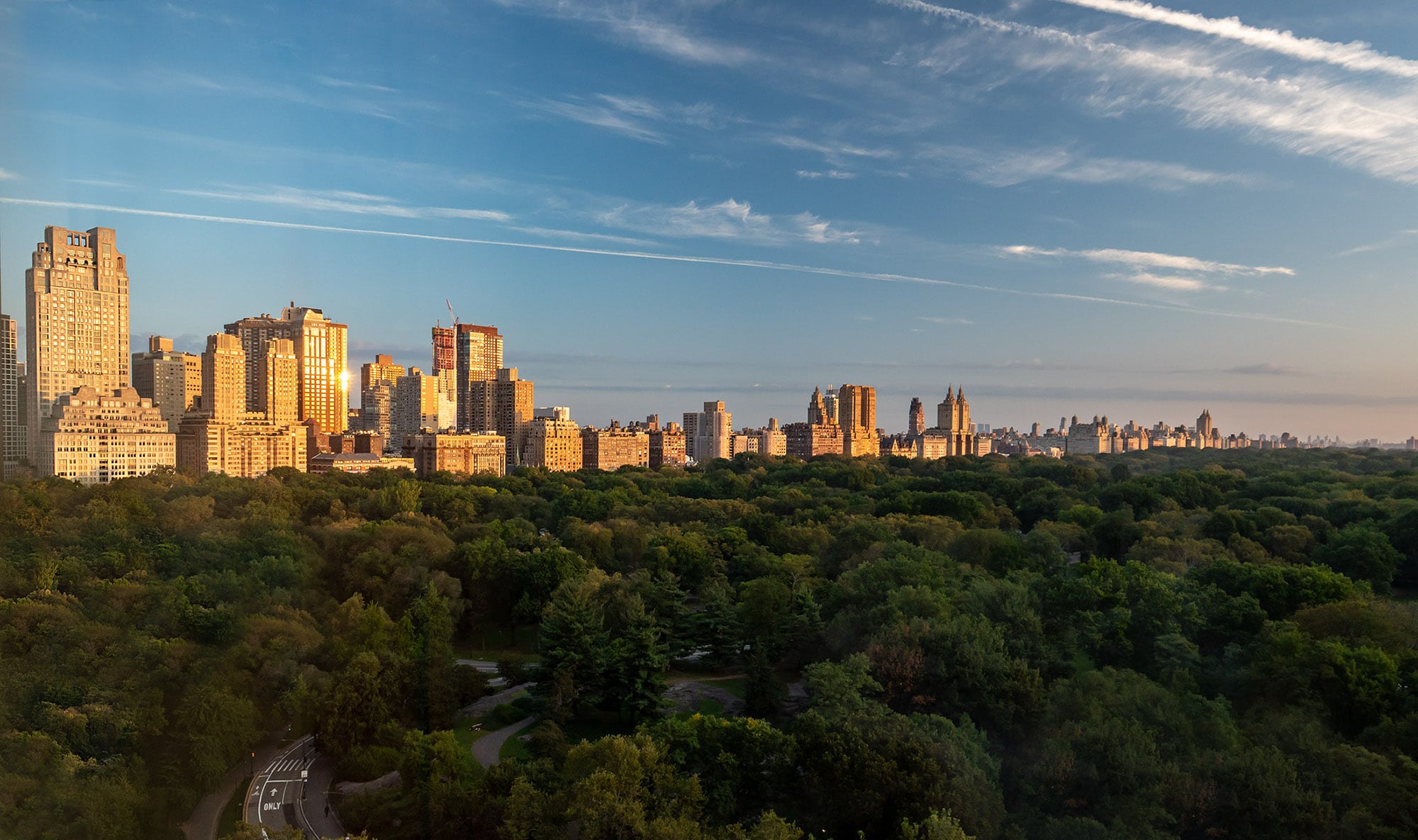 Luckily I have these in print size. "Good morning New York – looking jaw-droppingly beautiful today".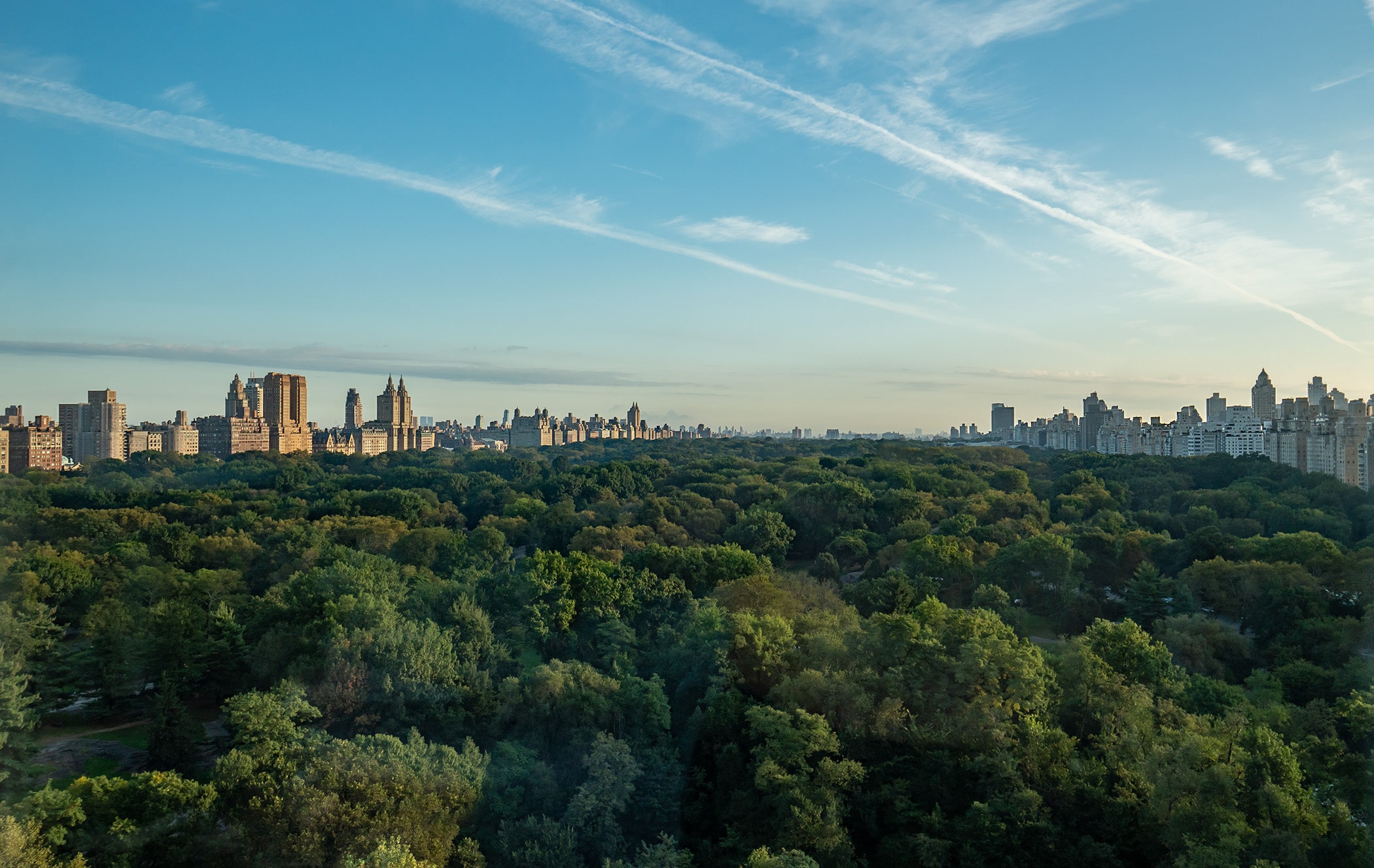 Memories for life! These pictures and the memories are worth far more for me than the price of our stay. I will remember this for the rest of my life.
Thanks for taking the time to read this article and watching the video. We hope you've enjoyed it just as much as we did creating it.
Thank you so much to The Ritz-Carlton New York, Central Park for taking extremely good care of us during our stay. You guys are the best!
Take care everyone and see you soon again. Next review takes place in Miami at Acqualina Resort & Residences on the Beach – you don't want to miss out on this one!
/Elo & Per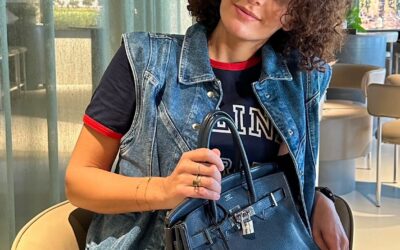 A luxury bag is not just a fashion accessory; it's an investment that deserves proper care and attention to ensure its longevity and pristine condition.
read more