Why not treat your most valuable parts with some of the absolute best products on the market?
Many people go through life without experiencing the true pleasure of wearing luxury clothing.
Most likely because it's hard to justify spending thousands of euros for a suit, jacket etc.
But there are a few times, where it's actually possible to get on board, without spending a fortune. Luxury underwear for men is one of them, and I highly recommend that you, at least once, try adding a pair to your wardrobe. You might have to try out a few brands, to find your perfect fit and size, but I promise you won't regret it.
Perfect as a small surprise gift for your partner, a pair of luxury boxers, briefs, trunks, or whatever style you prefer, sends a clear signal that you care about him – and what he wears.
So how to find out what to buy? No problem – we did all the hard work and tested out some of the very best brands on the market. All of the underwear was bought in the same size, so I was of course curious to see how they fit.
But before we get started, and you get too excited: there are no underwear pictures of me in this article – it's not gonna happen, so forget it already! (Ok I'll do it, when we reach 1.000.000 followers across all social medias – promise).
Suite Life has not received any money from the brands, for doing this article. I just felt like writing it, and was super excited to see, if I had to change my wardrobe.
First let's list the four main types of underwear for men:
Briefs, Trunks, Boxer Briefs, Boxer shorts (or just boxers)
I personally don't like to wear regular briefs, since I don't like the look, and I have never found a pair that I actually feel comfortable in. The classic loose Boxers are great, but (in my opinion) mostly for comfy Sundays lounging around at home – not wearing much else 😉
Make way for the king!
You don't know this Swiss brand? Well congrats then, because you do now – your life just got better! Producing some of the finest underwear on the planet – handmade – since 1871. The Swiss are all about quality, precision, detail and luxury – and Zimmerli is the very essence of these elements.
I tried their top of the line Sea Island Cotton boxer shorts (in black though). I would say they feel more like a hybrid between boxers and trunks, and for me, that's just the perfect shape and size. The rare fabric, which is sourced exclusively from Barbados, is unbelievably soft and comfy. I could write a whole article about this product alone!
At €109 they're not cheap, but definitely worth the price!
To all the guys reading this… You need at least one pair of these in your wardrobe! Try them out, and thank me later. To all the women: buy him these, and he'll thank you later 😄
We recently featured this Italian brand in our article about the world's best socks, where we concluded, that Bresciani is definitely one of the best brands, so I was super excited to try out their underwear as well.
I tried a pair of cotton boxers priced at €73 (mine were black though). The cotton fabric and elastic are both of fantastic quality, and I like how they discreetly placed their brand on the elastic band. No doubt it's a high quality product, with a distinct cut, that feels like a tailormade personalised product. However, compared to the other brands, the fit was a bit tight for me around the buttocks (shame on you McDonald's – not my fault of course), so I suggest you try out two different sizes (your regular and a size up). I'm going to have to try out more of their underwear, until I find the perfect size for me, since I really like the feel of the fabric and the design. Definitely in the upper range!
This famous English brand has been producing high quality clothing since 1860, and they've even dressed James Bond! It's the first time I try out this brand, so I was super excited.
I bought their €40 navy / white Superfine Cotton trunks – a really nice design!
The quality of the elastic is great, and the cotton as well – though maybe a tiny bit behind the tested underwear from Bresciani and Derek Rose (Zimmerli is a step up for sure). But taking the price in consideration, I think it's a great product. Besides the bottom seam, which I find a bit too tight for my personal taste (my thighs are bigger than average (all muscles – of course!), the fit is perfect!
I really urge you to give these ones a go. The design and details are great.
One of the titans of the underwear & nightwear industry. This brand from London is all about quality and exclusivity. Worn by royals and celebrities, Derek Rose has established a strong brand, and I was super excited to try out their underwear for the first time.
I bought their €45 Men's Hipster boxer briefs in stretch Pima Cotton.
An absolute steal at this price. Amazing quality cotton, great elastic band with soft inner lining, and just a superb fit. Derek Rose claims to produce some of the best underwear on the market – I hereby confirm that statement. Definitely not the last pair I have added to my wardrobe. They also produce underwear and nightwear in luxurious fabrics like silk, cashmere and sea island cotton. I will have to try some of these out at some point as well.
One of my favourite Italian brands, Zegna was also featured in our world's best socks article, where they did really well. Zegna is a giant within the textile industry – producing high quality fabrics for several brands.
They have a lot of really cool design to choose from, but I chose to go with a pair of classic navy stretch-cotton trunks at €39.
You can't go wrong with a pair like these. The design is great, the fit is great, and the quality of the cotton is great. Though they don't make you go "wow", it's classic underwear like these, that need to be a staple in your wardrobe. I personally would have liked them to be just a tiny bit more loose at the bottom seam, but that's a minor detail. All in all, a classy great pair of underwear.
Known for their distinctive designs, this famous Italian brand produces quite a remarkable lineup of underwear. They definitely cannot be described as conservative, but Versace is one of the few brands, that are able to produce designs, that are both flashy and timeless at the same time.
I tried their Greca Border Trunks in stretch cotton at €90. I love the design and the wide elastic band. Stretch cotton is always super comfy to wear, and though the quality is great, it's not quite at the level of the cotton from Bresciani or Derek Rose (Zimmerli's sea island cotton is in a league of their own).
All in all, a great product with a design, that you will be proud to show off.
Founded in 1985, Domenico Dolce and Stefano Gabbana have skyrocketed their company to glory, with a wide range of high quality clothing, shoes and accesories – wearing their famous distinctive designs.
I bought a pair of €65 cotton boxers with a floral printed design. The cut of these boxers is great. They're not high waisted, but they don't crawl down, when you sit.
I really like the fit and feel of these boxers, and the attention to detail is great (you see that in the seams and general design of the product). As with a couple of the other brands featured, I find them to be just a tiny bit too tight around the thighs for my personal taste.
The quality of the cotton and elastic band does not feel better than the lower priced products in this article though, but it's still a great product – and their designs are just amazing.
Final words and a shoutout
It's been a very exciting task to review all of these products. It's important for me to say, that all of the mentioned products are of high quality. None of them fell through on that point. I was surprised however, of the rather big differences regarding cut, shape and size.
I recommend you go and try them out for yourself, but if I have to give you safe bets, it would be the products I tried from Zimmerli and Derek Rose. I don't think they will be either too loose or tight for anyone, and they still feel and look fitted. I guess it's not a coincidence that these two brands claim to produce some of the world's best underwear.
Before I finish off, I would like to give a quick Shoutout to JBS – the company producing Christiano Ronaldo's famous CR7 underwear. I have regularly used JBS boxer briefs and trunks for more than two decades. I've been especially satisfied with their microfiber trunks.
They make great quality products – and they're damn good value for money!
Hope you enjoyed reading this article – now you know what to put on the wish list 🙂
/Per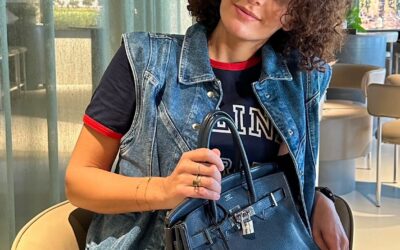 How to take care of your luxury bagJune 2023 Taking Care of Your Luxury Bag: Essential Tips for Longevity and Maintenance A luxury bag is not just a fashion accessory; it's an investment that deserves proper care and attention to ensure its longevity and pristine...