Inside Burberry's VIP fitting room
It's time to choose your favorite coat for this winter 2018!  We selected and tried 3 Burberry master pieces from the very last runway collection of Christopher Bailey, in the best conditions ever – in Barcelona's VIP fitting room.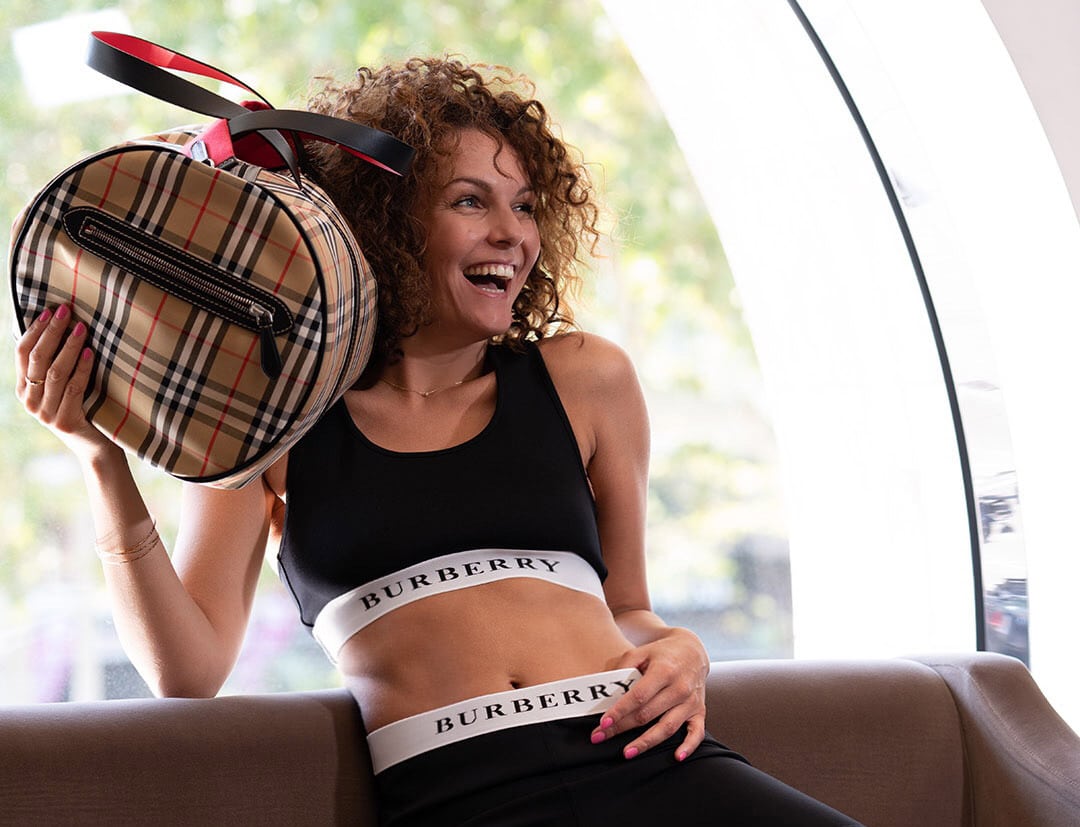 Rainbow colors and cocoon style.
Soft, sculptural or extravagant, the winter promises to be funky and comfyBlue, yellow, green, coral, or bright red, you will surely find a match.
We started with a glass of fresh cava and trying the bright pop pink double breasted cashmere coat. A real oversize cocoon for winter.
I immediately fell in love with its flattering color and the detail of the Burberry check pattern inside lining.
Very feminine, it can be worn in a more street casual way with high socks and sneakers.
Time for the next one; the light green catched my eyes. Soft and light, the wool Alpaca is just pure heaven, very warm and so easy to wear. That probably explains the price difference, but it's definetely worth it. It's by far my favourite! Choose it a size down for a more fitted silhouette.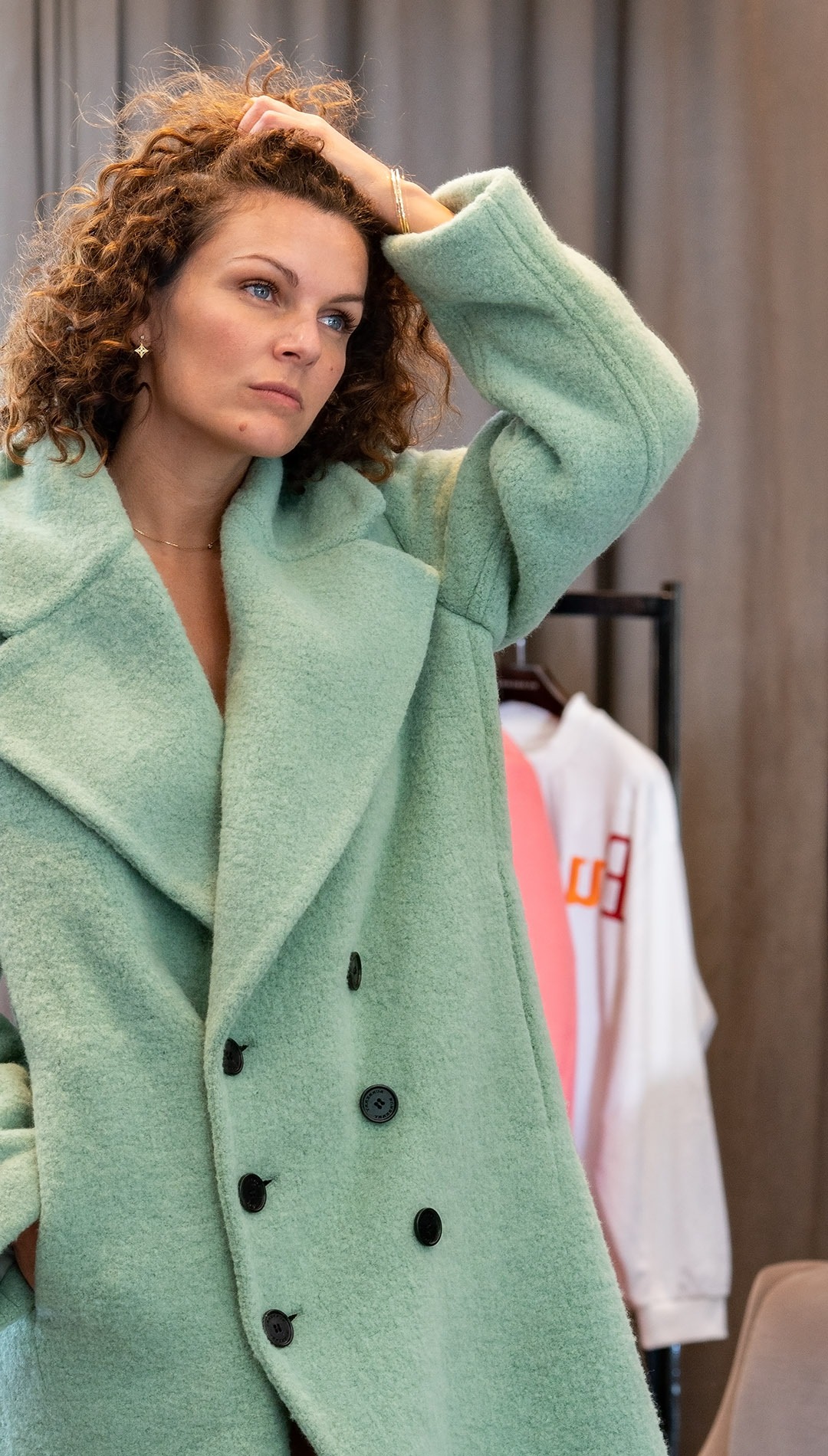 A bit more extravagance for this damask velvet jacquard tailored coat! To be privileged if you are tall, as it's much longer and if you are not looking for warmth. Sexy and feminine it's perfect for the evening with vertiginous high heels.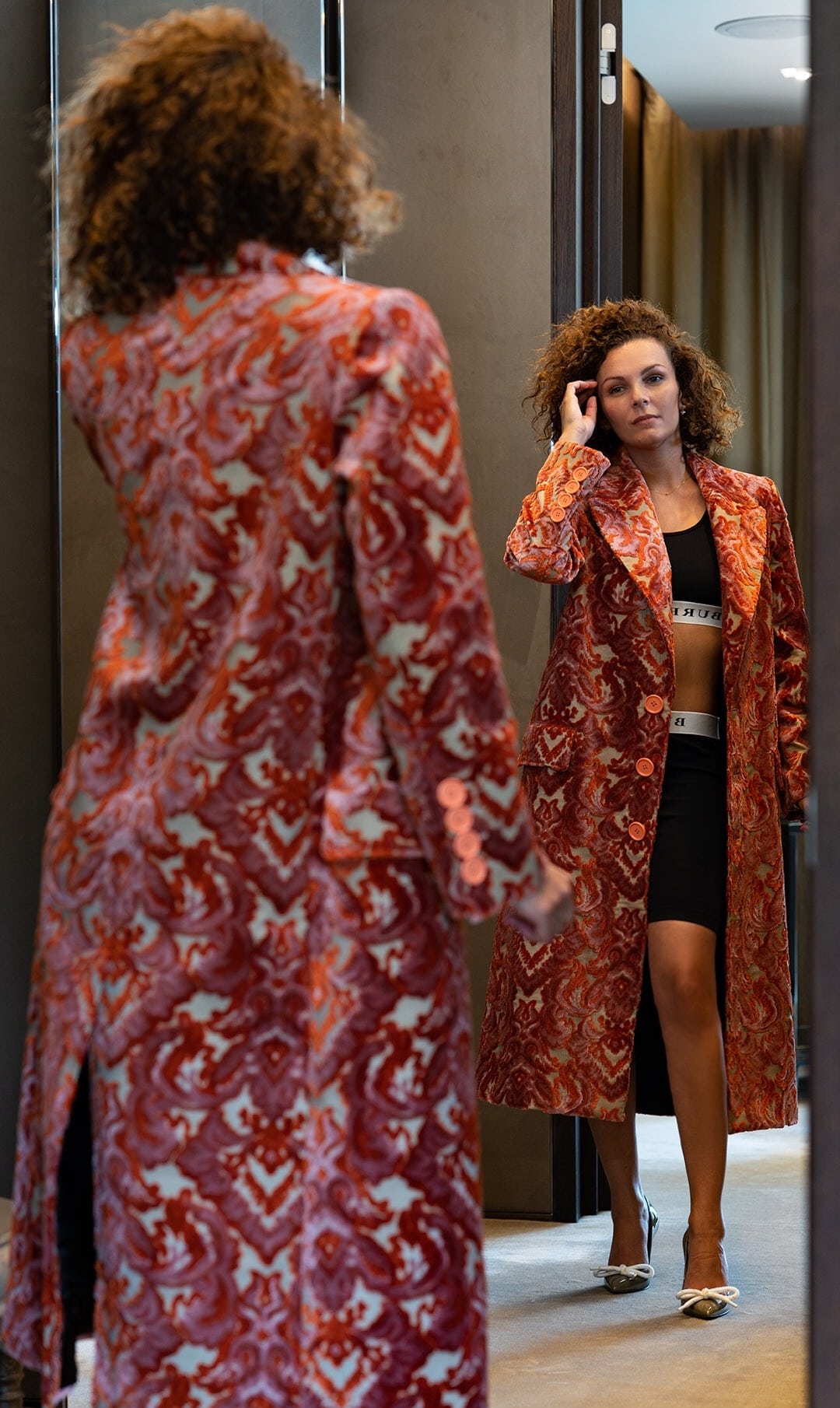 The pumps I tried are so cute and quite comfortable for 10,5cm high! They exist in taupe grey, bright blue and black.
Of course I had to try out a lot of other stuff as well – I mean come on… how often do you get the VIP room all for yourself? 🙂
We would like to thank our friends at Burberry for having us and organizing this. We had an amazing time and we really felt like VIP's. It was a true pleasure!
We will soon be back again – promise!
All the accessories, clothes and shoes I tried are available online at Burberry.com. Happy shopping!
Cheers,
/Elo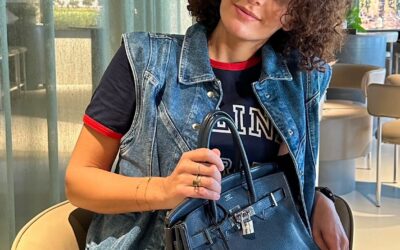 How to take care of your luxury bagJune 2023 Taking Care of Your Luxury Bag: Essential Tips for Longevity and Maintenance A luxury bag is not just a fashion accessory; it's an investment that deserves proper care and attention to ensure its longevity and pristine...