Acqualina Resort & Spa on the Beach
Review of the ~$1,500-2,000 One Bedroom Oceanfront Suite
On a beautiful part of Sunny Isles Beach, Acqualina Resort & Spa offers a paradise experience for luxury travelers. We got the chance to stay and review this magnificent resort and one of their Oceanfront Suites. Privately owned and managed, Acqualina Resort & Spa spares no expense servicing their guests. There's an atmosphere and a vibe about this place, that you rarely experience anywhere. The genuinely kind staff makes you feel comfortable and welcomed the moment you arrive. It's a place I think everyone would love to call "home". Luckily that's actually possible, since The Estates at Aqualina offers some of the finest residences in the world. How about the 13,511 Sq. Ft. / 1255 m2 Casa Di Oceana penthouse residence?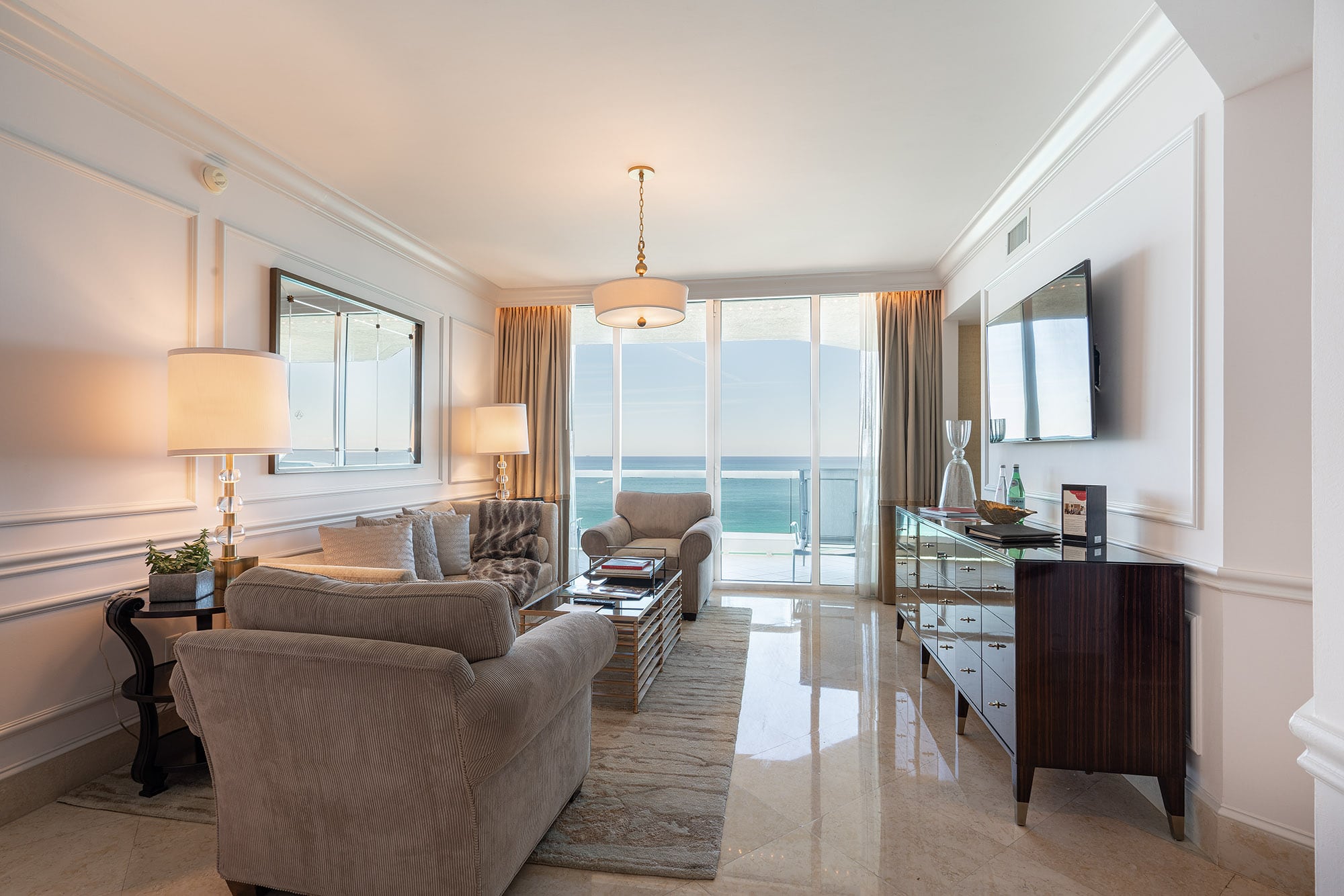 The living room is beautiful, spacious, and opens up to the terrace with unspoiled views of the Atlantic Ocean.
Since the opening in 2006, Acqualina Resort & Spa has amassed countless international awards. Now the time has come for Suite Life to do a review 😊 – with a thorough blog post, photographs, and of course a Youtube video documenting our stay.
If you are looking for the perfect place to spoil your family, or a romantic getaway with your partner, please read on. Acqualina Resort & Spa will meet and most likely exceed your expectations.
If it's due to corona or seasonal changes, we don't know, but your dream stay at Accqualina is right now available at incredible special rates. Check it out at their website HERE!
ACQUALINA RESORT & SPA ON THE BEACH
WELCOME TO ONE OF THE BEST RESORTS IN THE WORLD
People don't stay at Acqualina to experience Miami. They travel to Miami to experience Acqualina. You've got pretty much everything you need on the property, but in case you would like to tour Ocean Drive, or go luxury shopping at Bal Harbour Shops – it's all just a few minutes away.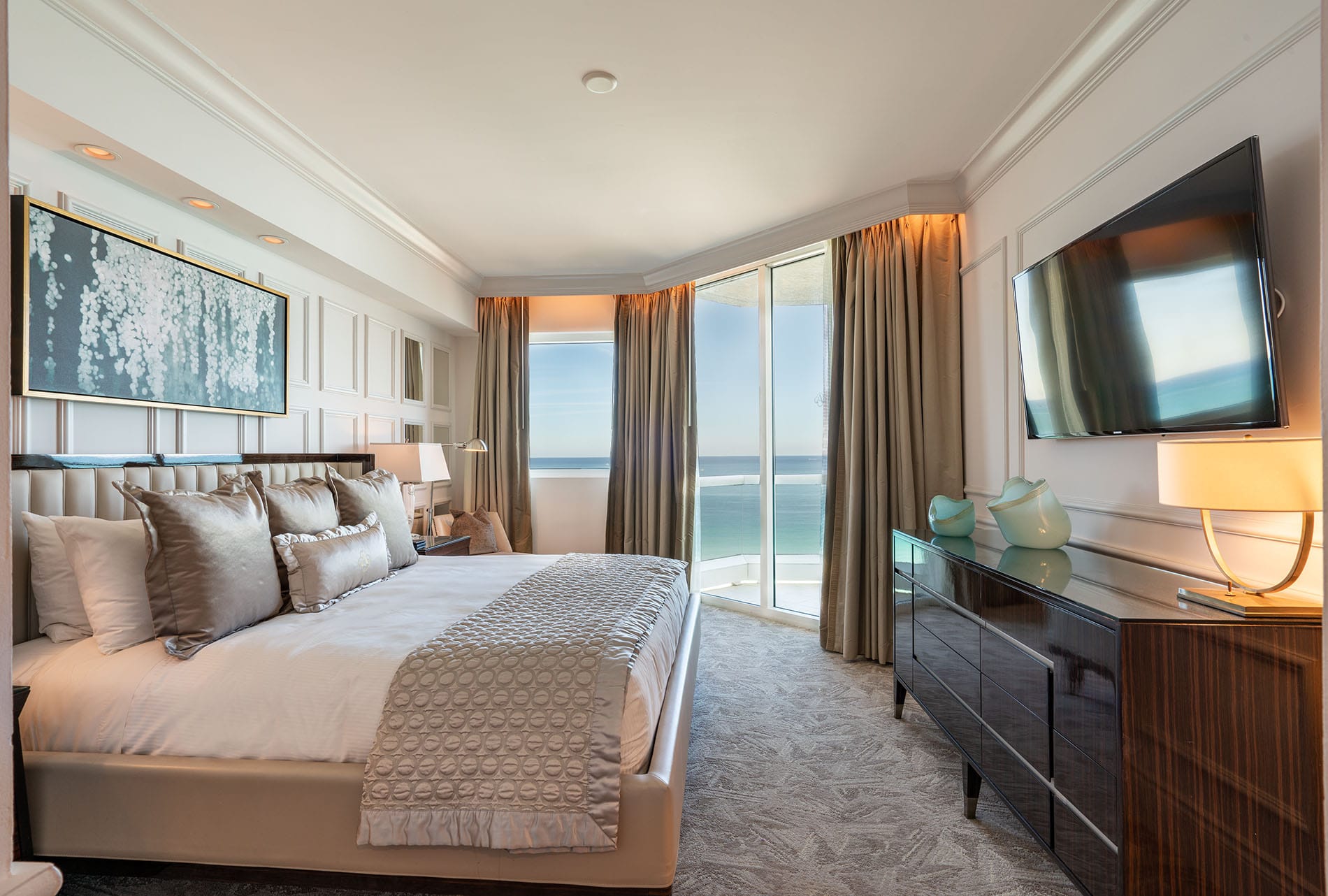 The beds at Acqualina are some of the best we have ever slept in (and we've tried quite a few). Waking up to this view just adds the cherry on top.
Following Acqualina on the various social media, you realize that it's more than "just" a resort or a hotel. Many guests have a connection to this place and keep on coming back. It's one of the few places we've been, where we know we'll be back at some point.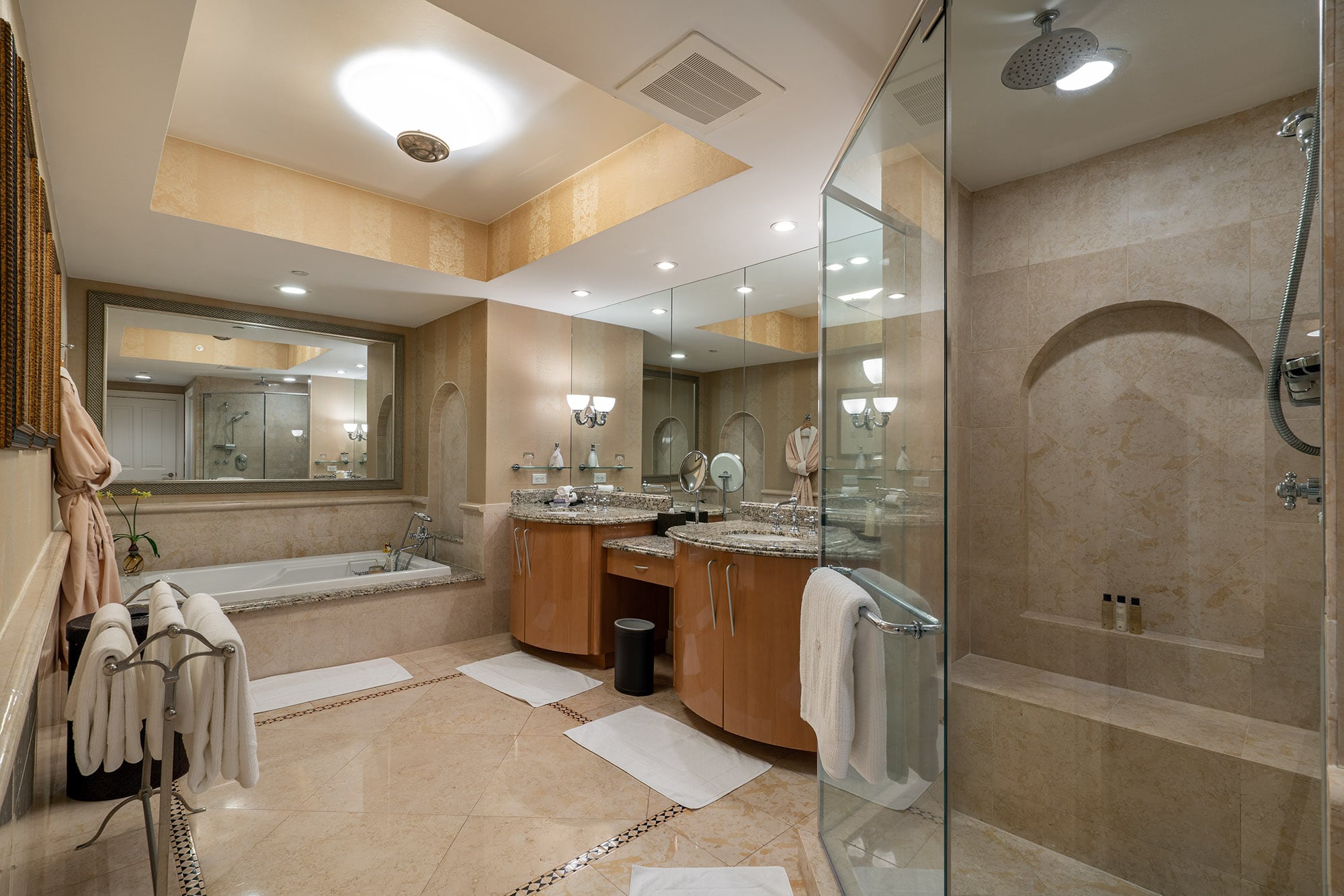 The huge bathroom with jacuzzi, double marble sinks, rain shower, and exclusive ESPA products.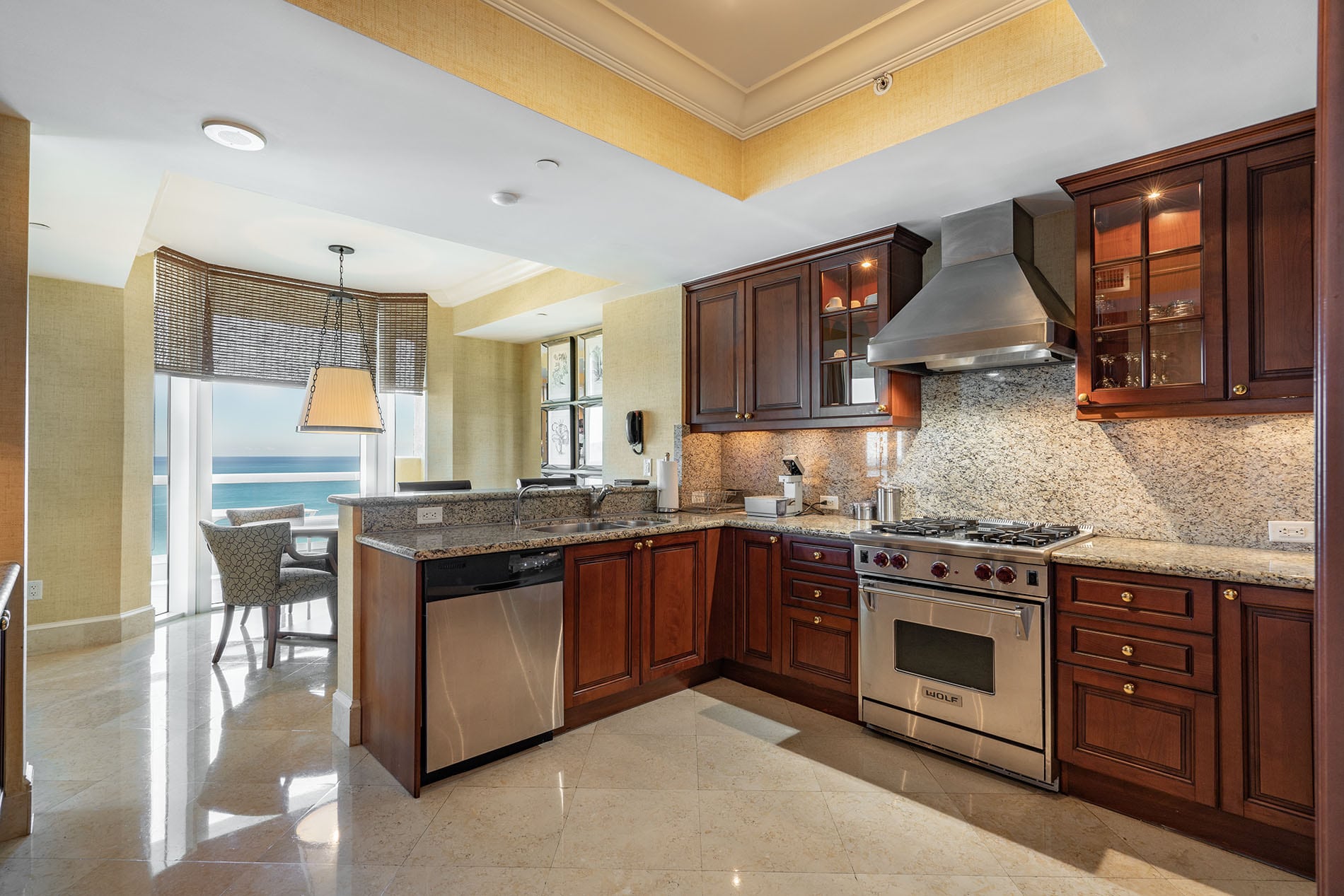 Large and fully stocked kitchen with a separate dining space. This is very rare to find in any suite. We love it!
If you made it this far, why don't you check out the video review on Youtube below – and please remember to subscribe to our channel, we truly appreciate the support! 🙂
As you can see we had an amazing stay. The only downside was that it was too short. If you go there, please reach out and let us know if you agree with our review.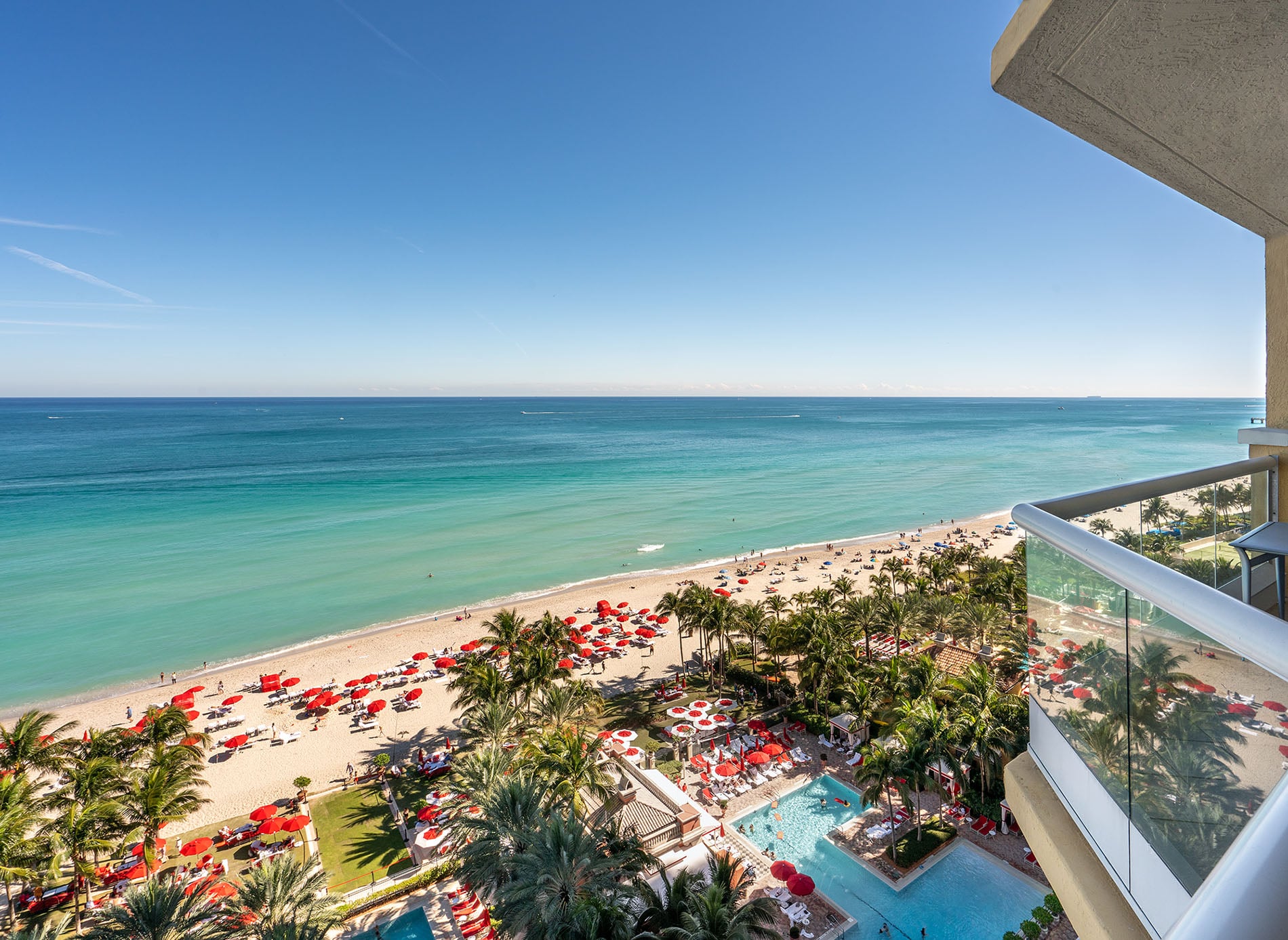 Want a view like this? Of course you do – everybody wants a view like this!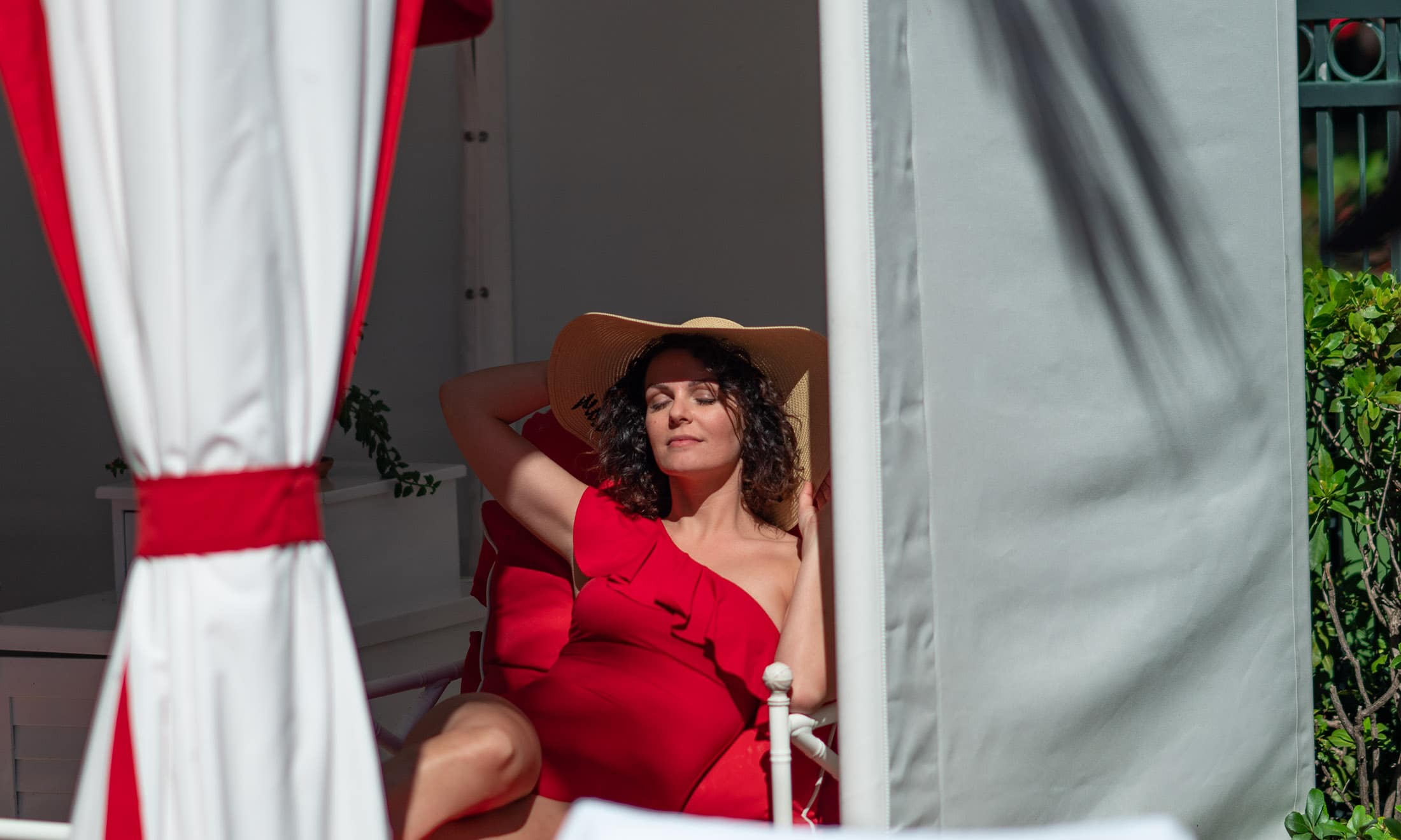 Enjoy the lounge on the grass, the sunbeds on the beach or on the property at no extra costs, or rent a cabana with personalized service and amenities. 
Time for the verdict. We use the same scoring system for all of our stays. The scores reflect our honest opinions – we are not influenced in any way by the hotel or other stakeholders.
The outdoor areas of Acqualina Resort & Spa are sublime. You won't ever have to leave the area around the resort. From the beautiful heated pools that are accessible year round, to the iconic red comfy sofas in the garden next to the beach. There's plenty of space for everyone to find their perfect spot.
The dining options are fantastic – and the quality of the food even better. Without a doubt some of the best food we have enjoyed at any hotel / resort so far. The authentic Italian restaurant Il Mulino New York is incredible. You know that moment when you're out dining with your partner – you take a bite and it's so delicious, that you instantly look at each other and go "OMG you need to try this"? You will get plenty of those moments here, that's a promise! If you would like to dine on the beach or go for an exclusive picnic, Acqualina has plenty of options for this as well.
The service and high level of genuine care for their guests deserve a special note in this review. During your stay, you will meet a lot of staff members, due to the size of the resort. No matter if it's at the reception, the breakfast buffet, the pool, the beach or housekeeping, you will be greeted by the warmest and kindest people.
The view is breathtaking. Admiring the Atlantic Ocean and the beautiful outdoor areas of the resort provides memories to keep. I can't imagine anyone not wanting to wake up to this view.
It's hard to be negative about this place, but even if the suite is fantastic value for the price, you will still need to prepare to spend a bit extra on food, drinks, spa, and other activities. Acqualina Resort & Spa is not a cheap place, but it's worth it.
If you've read / seen some of the other suite reviews, you probably know how we rate the suites / hotels we stay in. Some of the scores refer only to the suite, some only to the hotel, and some scores refer to both. Add them all together, and you have the combined Suite Life score of the stay.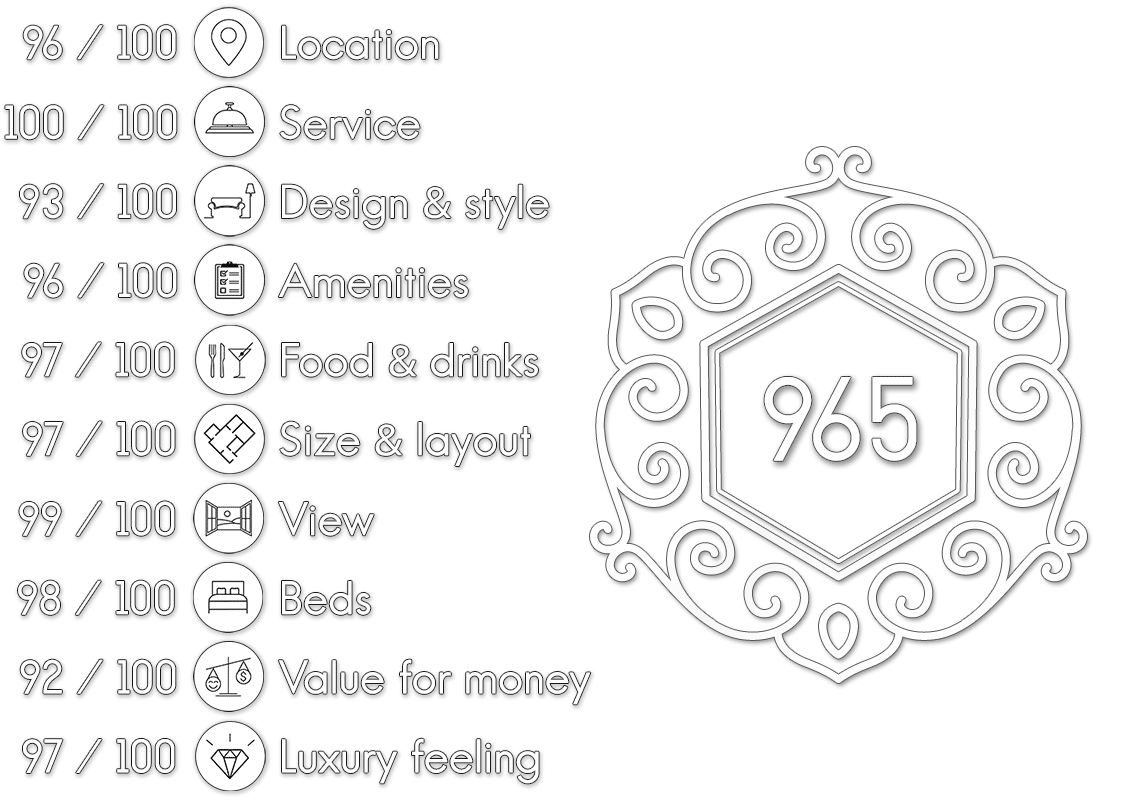 All elements are rated from 1-100 points. Please see the guideline below.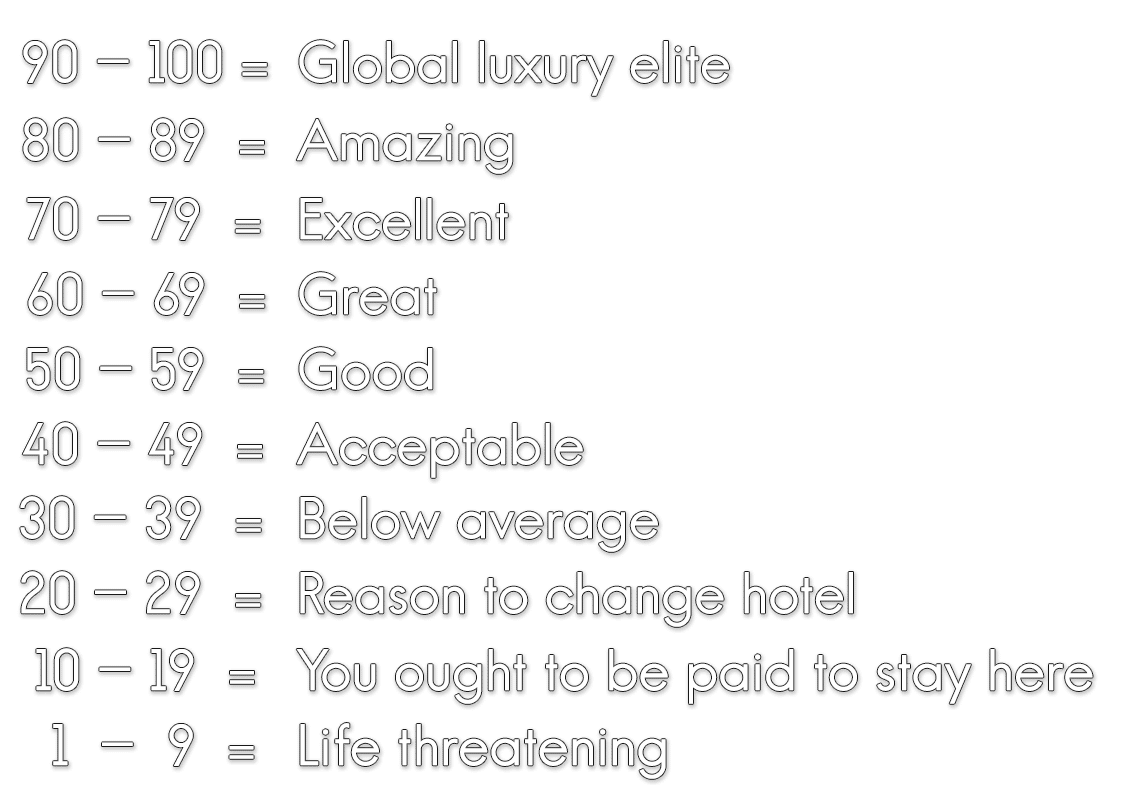 The One Bedroom Oceanfront Suite at Acqualina Resort & Spa in Miami was an amazing experience and we're proud to give it a final score of 965 along with our very best recommendations to anyone visiting Miami.
Some will argue that a paradise resort needs to be located on a remote bounty island. We say you can find it right here on Sunny Isles Beach – with the bustling city of Miami in the background. It's really the best of both worlds.
Thank you very much for reading. If you like our articles, please don't forget to bookmark this page and follow Suite Life on the social media.
Next time we review a mindblowing suite in one of the best hotels in Germany. Take care and stay safe!
/Elo & Per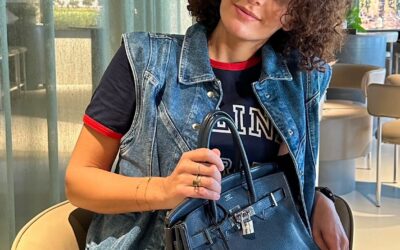 A luxury bag is not just a fashion accessory; it's an investment that deserves proper care and attention to ensure its longevity and pristine condition.
read more